my market
Below you will find ingredients, products, gadgets, and housewares that I really like. If you click on the image and/or the product name, you will be linked directly to the source so you can make it yours. This list will be continually modified (I have more recommendations than time) so check back often. Bon marché !
LM
INGREDIENTS
sel de Guérande
This is my favorite salt. It is large, coarse, and grey.
King Arthur Flour
I love the flour from King Arthur. I use their whole wheat flours all the time. The unbleached all-purpose flour is my U.S. choice for making croissants. They have an extensive selection online.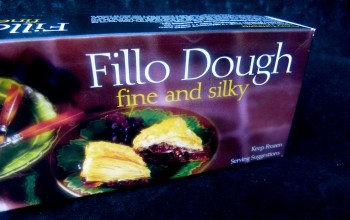 Pegaus Fillo Dough
This is the best phyllo dough I have seen in the U.S. It is silky, smooth, and thin. It stores well in the refrigerator. It comes in pistachio as well as regular and country style.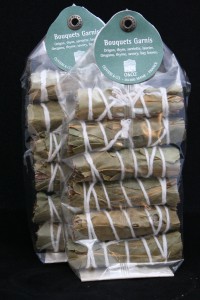 pre-made bouquet garni
On-hand bouquet garnis make great hostess gifts.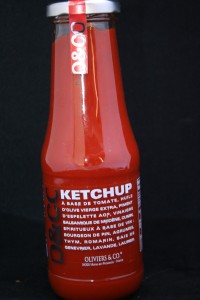 ketchup
I usually so not like store-bought ketchup, but this one is good. Not too sweet, a little tangy. Yum !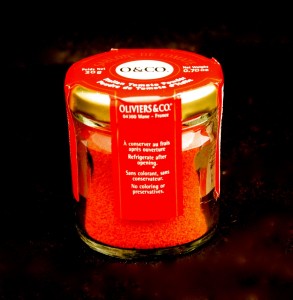 Italian Tomato Powder
When your flavor profile needs a little tomato boost but you do not want the moisture of tomatoes.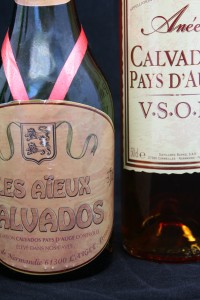 Calvados
Made in Normandy, France. Strong to drink, but it is a wonderful addition to glazes, sauces, and to sauté or flamblée with. I use it all the time, particularly in the winter months.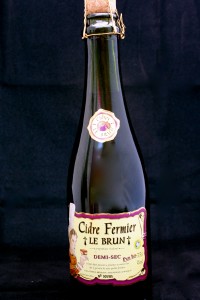 French apple cider
So tasty and refreshing or for cooking. Contains alcohol.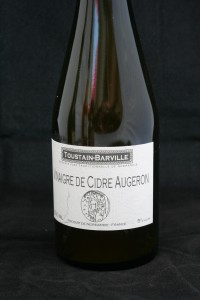 vinaigre de cidre Augeron
Cider vinager. Great for salads.
piment d'espelette AOC
This is ground from the espelette pepper from the Basque region of France. I use it in everything. Everything. It can be puchased in a piment, purée or gelée form.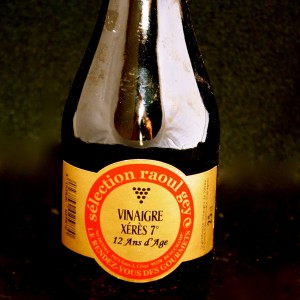 Vinaigre Xeres 7
This is a sherry vinegar made from white wine produced in the Jerez de las Frontera in the Andalusia region in Spain. I use sherry vinegar in salads, with vegetables, soups, meats and seafood.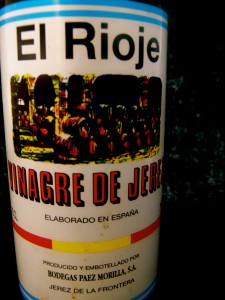 Vinagre de Jerez
Another great Sherry vinegar.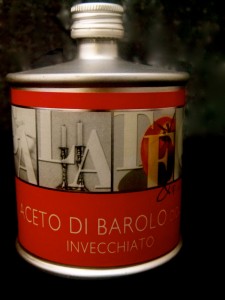 Aceto di Barolo D.O.C.G.
Vinegar with Barolo wine. Perfect with salads.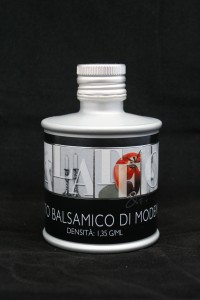 GALATEO & Friends
Aceto Balsamico di Modena
Rich and thick basalmic vinegar. This first time I had it was at Chèvre d'Or in Eze. They served it was foie gras and strawberry jam. It is delicious on its own. Perfect to finish dishes with. Use with cheese, salads, sweet and savory dishes. The secret is out.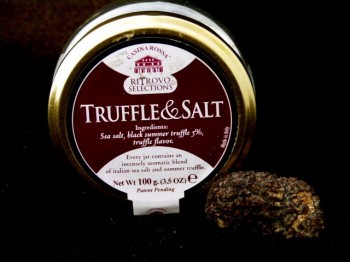 Truffle & Salt
This is my favorite truffled sea salt with black truffles.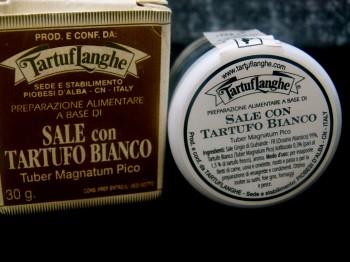 Sale con Tartufo Bianco
The best truffled salt using white truffles. Amazing aroma. Great taste.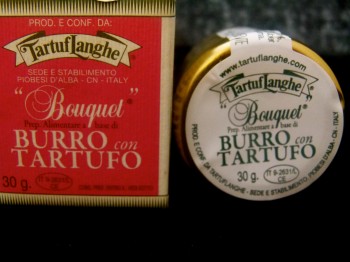 Burro con Tartufo
You are going to love this truffled butter made with summer truffles.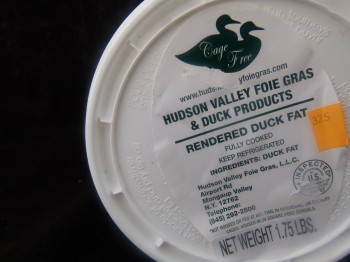 Hudon Valley rendered duck fat
Duck fat is a sweet fat and a staple of my kitchen. It is wonderful for panfrying, deepfrying, and for confit.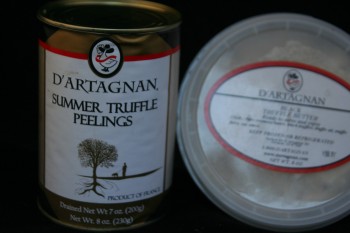 Truffle Butter and Truffle Shavings
More great truffled products if you do not want or cannot get your hands on the actual truffles.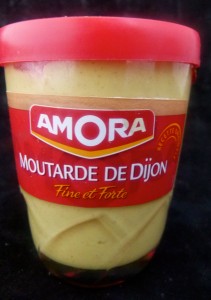 Amora Moutarde de Dijon
I love this mustard from Dijon. Perfect for sandwiches, salad dresssings, and meats.
Fireman's mustard. Spicy and delicious!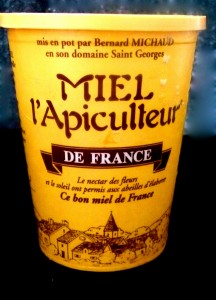 miel l'apiculteur
This is great honey. Mix it in yogart, spread it on toast, or put it in your pain d'épice.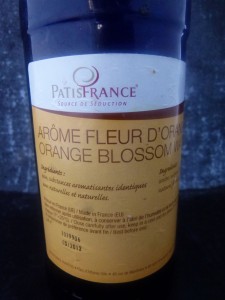 arôme fleur d'orange
This orange blossom water is perfect for baking. Add it to cookies, beignets, cake, etc.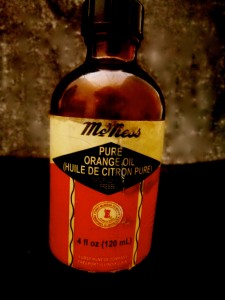 huile de citron orange
orange oil
This orange extract is stronger than the blosson water with a more citrus orange flavor opposed to the flowery overtones of the blossom water. Good for baking.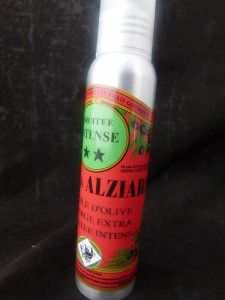 Nicholas ALZIARI hulie d'olive (vierge extra fruitee intense)
This fruity olive oil comes in a spray bottle so it is great for your table or on the go.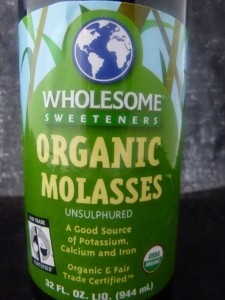 organic blackstrap molasses
Rich and dark molasses. Good for bread.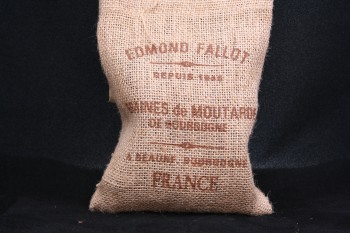 Edmond Fallot Graines de Moutarde de Bourgogne.
The best mustard seeds. Use in potato salads, slaws, with meats…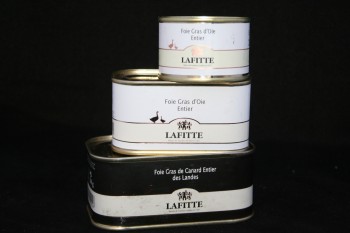 LaFitte foie gras de oie ou carnard
Goose or duck foie gras pâté.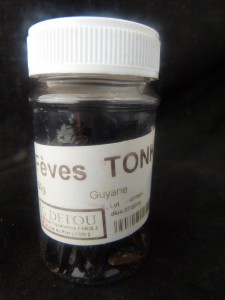 Fèves TONKA
Zest the beans into your baked goods. The flavor is distinct and a great substitute for vanilla extract. Used by bakers in France for many desserts. Wonderful with chocolate, in cookies, in cakes.
mélange pain d'épice
A speciality of Alsace. Wonderful in baked items as well as savory dishes.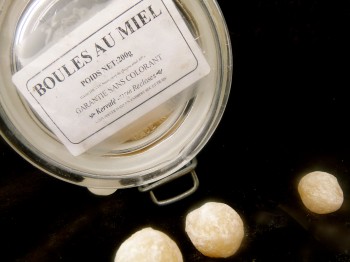 boules au miel
Kervalé. Balls of honey. Hard exterior with creamy honey interior. Great for tea.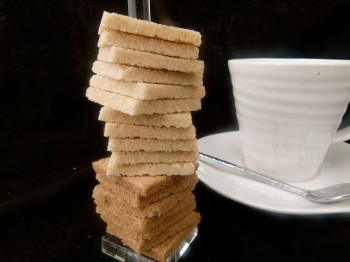 Sugar Tower
Sugar Tower by Can à Suc. Great sugar creations for coffee and tea service.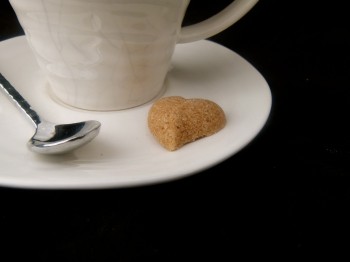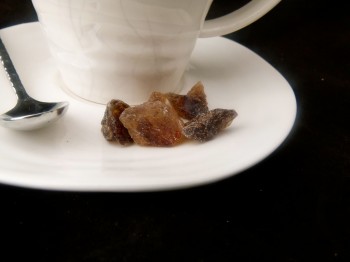 Brown Candy Sugar crystals (Candi Gros Brun) &
molded (heart-shaped) cane sugar (Coeur Natural)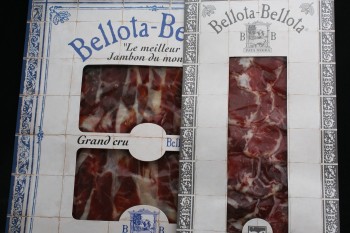 Le Lomo blanc Bellota-Bellota, Le jambon Bellota-Bellota, La paleta Bellota-Bellota, and Le volcan Bellota-Bellota.
Amazing cured products from the pata negra. Nuttty and rich flavor due to pigs eating chestnuts.
TOOLS & PRODUCTS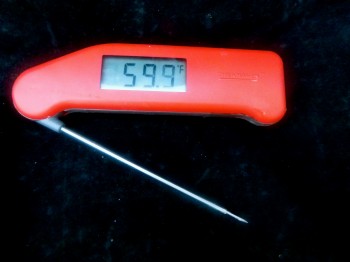 bread thermometer
King Arthur bread thermometer.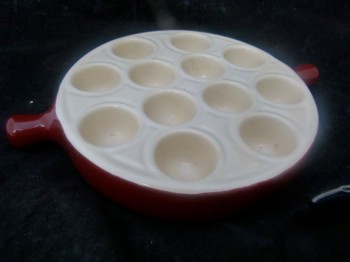 poêle d'escargots
To cook escargots (or cherry tomatoes!).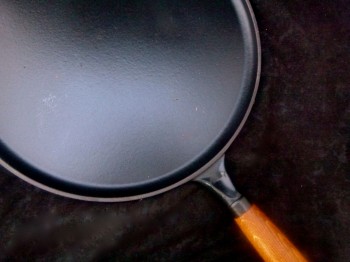 Staub crêpe pan (11″)
chestnut roasting pan
De Buyer 's poêle à marrons is my favorite.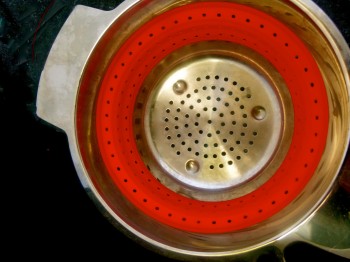 Foldable colander by Rösle.
Great for straining and easy to store. Comes in a range of colors.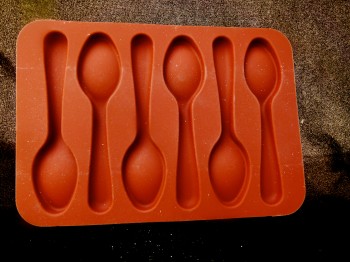 silicone spoon moulds
Great to make chocolate or cookie spoons as a special treat (part of a dessert or with a cup of hot chocolate or coffee). Cute and delicious.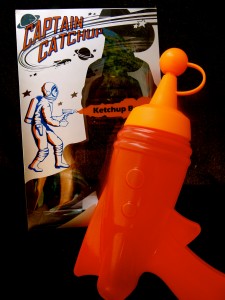 "Captain Catchup" Ketchup bottle
Seriously, how fun is this ketchup bottle?
personlized glass markers for children (or adults)
These markers suction on your glass and will keep other's hands off your milk. Shapes of a devil, a ghost, a dog or a robot.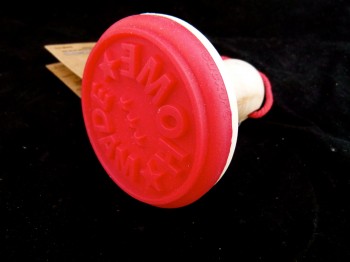 "Home made "cookie stamper.
Just in case people were wondering if you made the cookies…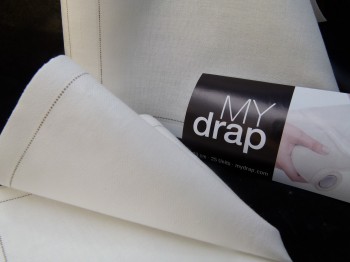 My Drap cotton napkins
These are great. Convienent like paper towels but elegant and nice enough for company. Come in a variety of colors (and placemats too).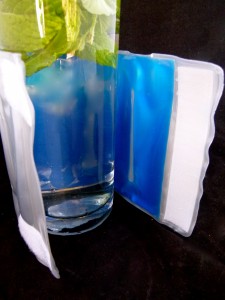 bottle cooler
Out of ice or do not want to take any? Put this flexible ice wrap in the freezer and then pull it out when you want to keep a bottle cold.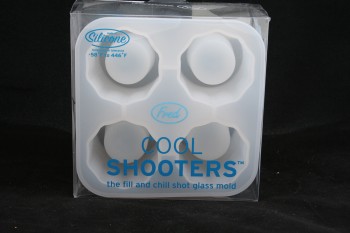 cool shooters
These silicone molds make shot glasses out of ice.
arcylic cheese containers
These stylish boxes are good for short storage in the refrigerator to minimize odors. Three sizes for your: Relochon, Camembert and Coulommier cheeses. Nice gift for the cheese lover.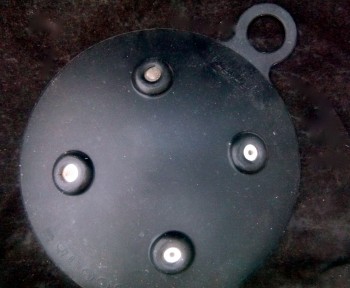 Silicone Magnetic Trivet
I love these things. When you cannot find a trivet or hotpad, these silicone trivets have magnetic bottoms that stick to your refrigerator and then you put them on your pan then you can place the pan directly on the table or counter and the trivet moves with the pan. Can stand heat to 500 degrees Fahrenheit.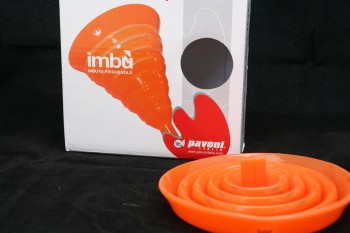 silicone collapsable funnel
Great for storage. Come in various sizes.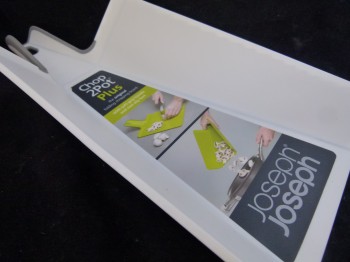 foldable cutting board
It is a cutting board that you fold and pour your chopped items directly into the bowl or pot.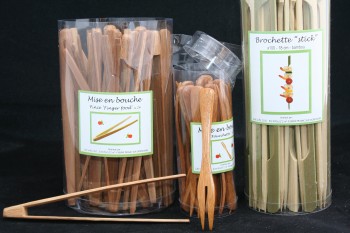 bamboo forks, skewers, pinchers, spoons for appetizers, brochette stick
(mise en bouche (fourchette), mise en bouche (pince "Finger food"), mise en bouche "Cuillere")
Serving items that are great for appetizers at parties.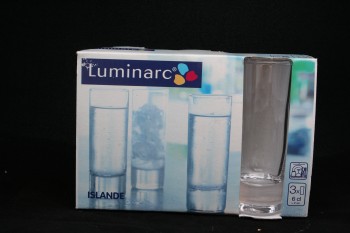 verrines/glassware
Small glassware that is good for amuse bouches and appetizers. Many lovely styles to choose from. Made by Luminarc.
FOOD-INSPIRED PRODUCTS OUTSIDE THE KITCHEN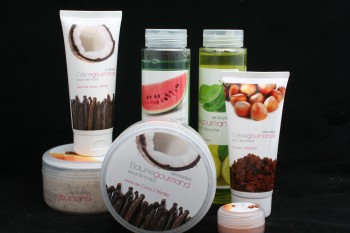 shower gel, body scrub, hand lotion, lip gloss
These shower products come in a variety of flavors including basil, and lemon, watermelon and cucumber, hazelnut and chocolate, coconut and vanilla, and pecan and honey. Reasonably priced.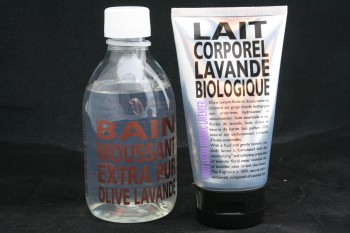 Organic Lavender Body Lotion
Olive and Lavender bath foam
I love the Compagnie de Provence products. The lavender ones are great but try them all.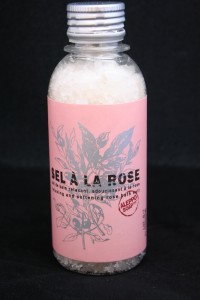 Sel à la Rose
Rose bath salts. Really nice.
Tags: bouquet garnis, Calvados, french apple cider, Hundon Valley Rendered Duck fat, italian tomato powder, ketchup, king arthur flour, pegaus Fillo dough, piment d'espelette AOC, salt, sel de Guerande, truffles