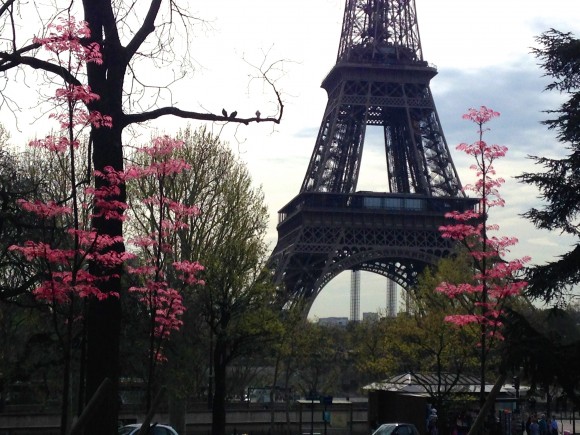 mes restaurants préférés  à Paris
(my favorite restaurants in Paris)
People say that you cannot have a bad meal in Paris. Not true. Paris is like every city in that there always a few restaurants that do not use first-rate products, the service is less than kind, or less time and attention was given to your meal then you had hoped. However, given the fact that the majority of the product in France is superb, there is a high concentration of quality, talented chefs, and that good food is a fundamental part of the French culture, the odds are largely in your favor of a wonderful experience. 
There are 40,000 resturants in Paris. These are the ones I am fond of  organized by arrondissement.  They range from "hâute cuisine" to tiny bistros (I even include a few oyster bars and where to find a falafel or gelatto) and serve yourself hang-outs. I have begun to classify the restaurants by price by the following break-down per person:
€  (40 euros or less)
€€  (between 40-100 euros)
€€€  (between 100-200 euros)
€€€€  (more than 200 euros)
I encourage you to contact the restaurant or look at their website for prices, times, and menu specials. I continually add the restaurant links to make it easier. Remember that many places are closed in on Sunday and/or Monday. Many restaurants are also closed in August (some now are closed for part of  July as well) for Grandes Vacances. 
bon appétit !
LM