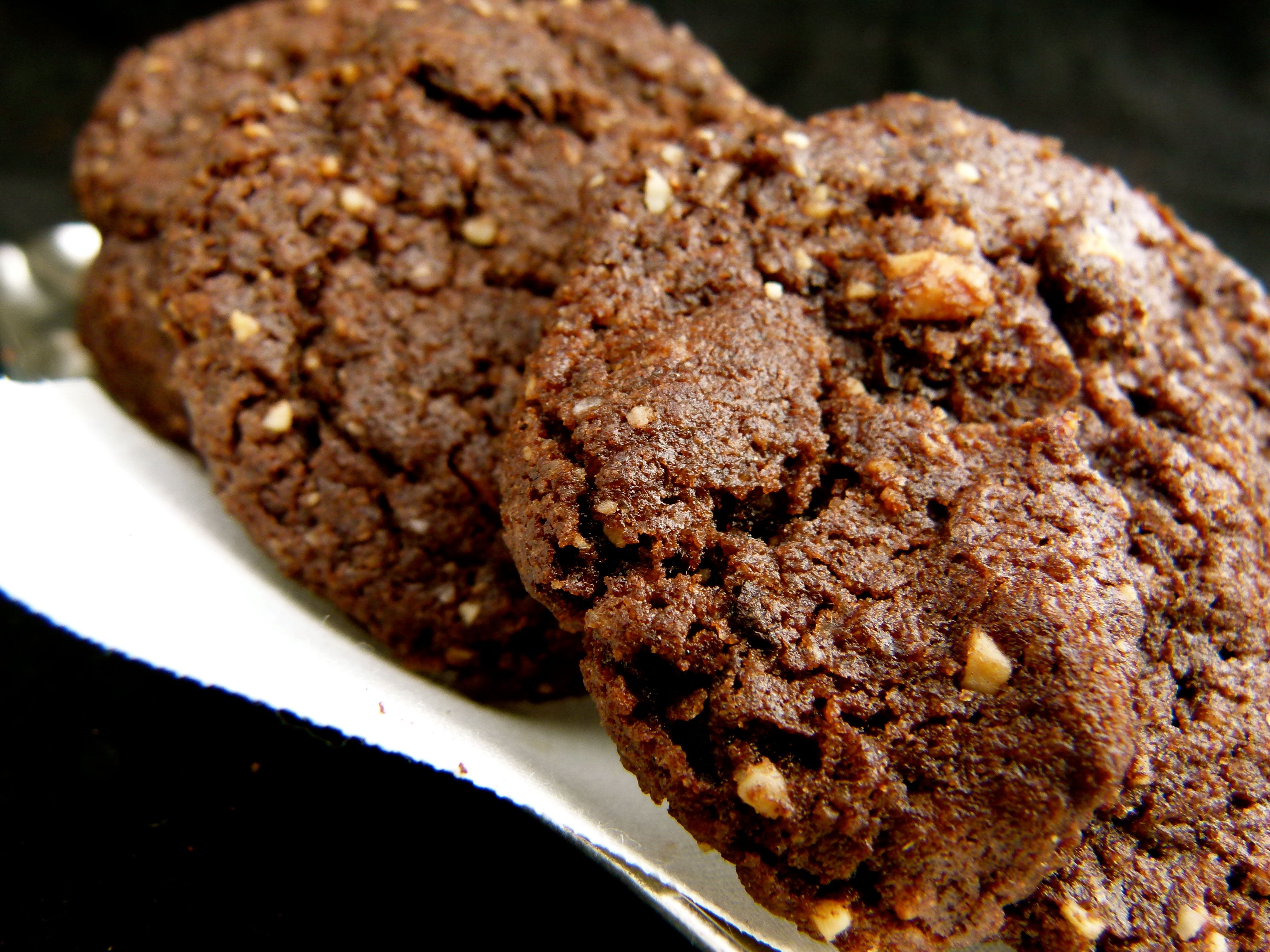 crunchy chocolate and espresso almond cookies
makes approximately 3 dozen
what you need:
2 tablespoons unsalted butter, melted and cooled
¼ cup finely chopped bittersweet (70%) chocolate
1 stick unsalted butter, room temperature
½ cup granulated sugar
½ cup packed light brown sugar
2 teaspoons vanilla paste (or extract)
1 large fresh egg
¼ cup almond meal
1 cup all purpose flour
¼ cup cocoa powder (with alkali)
1 tablespoon black oynx cocoa powder
¼ teaspoon baking soda
1 teaspoon kosher salt
¼ cup roasted crushed almonds
¼ cup crushed quality coffee beans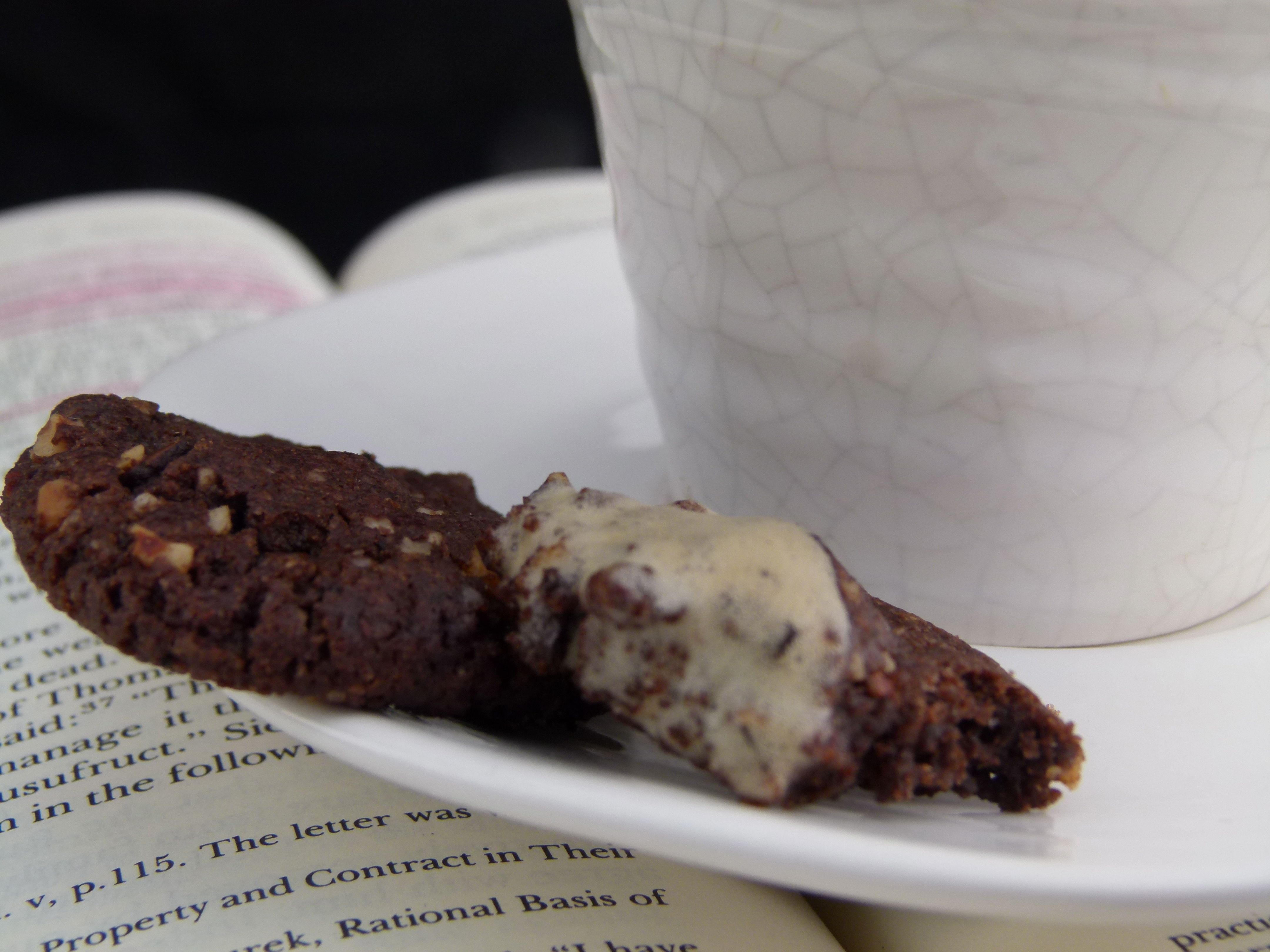 how to:
Preheat Oven.

Preheat oven to

350 degrees Fahrenheit

. Mix together almond meal, flour, cocoa powder, baking soda, and salt. Set aside.
Melt Butter And Chocolate.

In a saucepan, melt butter and set aside to cool. Place chopped chocolate in a bain maire and melt. Set aside.
Cream Eggs And Sugar.

In a stand alone mixer using a paddle attachment, mix together sugar and butter. Add melted chocolate. Mix to incorporate.
Add Egg And Flavoring

. On low speed, add egg and vanilla paste. Mix to incorporate.
Add Dry Ingredients

. Slowly add dry ingredients into wet ingredients until incorporated. Add melted butter. Using a wooden spoon or spatula, stir in almonds and coffee beans.
Chill.

Shape dough into one inch balls. Place dough balls in refrigerator for at least 30 minutes.
Bake

. Place dough balls on a baking sheet lined with parchment paper. Bake in a preheated oven for approximately 7 minutes. Remove from the oven and cool on a wire baking rack.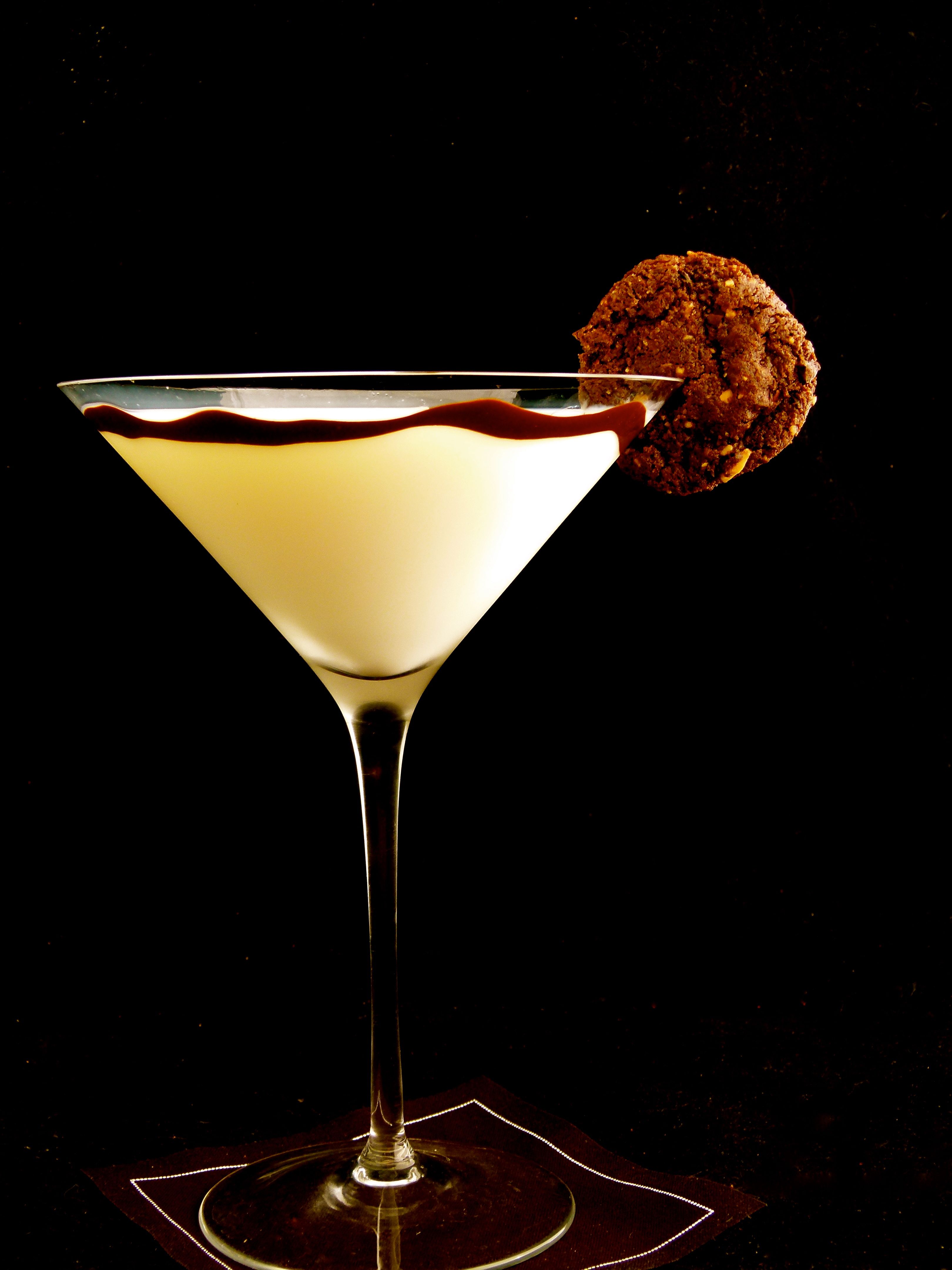 Tags: almonds, buttersweet chocolate, cookies, espresso beans