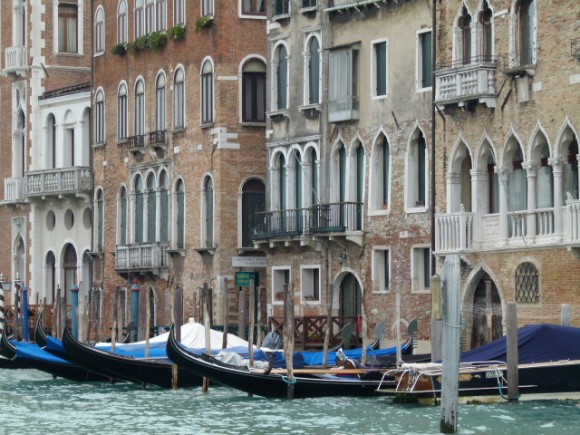 "Big" Venice with a little sole (à la menuière)
I had an inside tip. It was an inside tip on a Paris apartment and not just any apartment, an apartment in a beautiful building on avenue Georges Mandel. My friend's mother told her that if I acted fast, I could preview the apartment before it was officially on the market. Was I interested? Bien sûr ! (of course). Good apartments in Paris are far and few in between and they are taken immediately. The tip was better than chocolate praline from Patrick Roger.
As luck would have it I registered to run a marathon in Venice, Italy in a week. Everything seems to be a quick plane ride from Paris so I made an appointment to preview the apartment before I headed to Venice. It would be a tight schedule: three countries; four days. This week I want to take you there. Venez avec moi (come with me) à Venice, Italy with a Paris stop, a marathon detour, and a favorite fish recipe: sole à la meuienere.
Allez y (let's go) !!!
LM