venez avec moi à Banon:
a carefully wrapped chèvre, fennel confit,
and fleshy balsamic-drenched fig jam
You may have heard of a French cheese wrapped in chestnut leaves and that this cheese is typically served with fig jam. The rumors are true and the cheese is from an actual village in Provence: Banon.
Running in Provence, I was thinking about both the cheese and the jam (which I had enjoyed the night before); however, there was a problem which my grandfather would have referred as "skinny." No, he did not use the word to describe a person but an undesirable thin consistency of a gravy or jam. Grandpa would have said that the fig jam is skinny and he would have been right. Figs are lush. It is a shame to reduce them to a seedy consistency, losing all of that fleshy texture. It is akin to a peck on the check when you could get a full kiss on the lips. I do not think anyone would choose the former if you could have the latter. My Millay fleshy fig/lip thought was only interrupted by the fennel growing wild on the side of the road and the thought of Apt's candied fruit. It was the culmination of these thoughts — fleshy figs, creamy cheese, candied fruit, wild fennel, and that Millay sonnet — which inspired this week's (regional) simple pleasure: Banon de Banon A.O.C. with fleshy fig jam and fennel confit. However, before you go there, venez avec moi à Banon (come with me to Banon).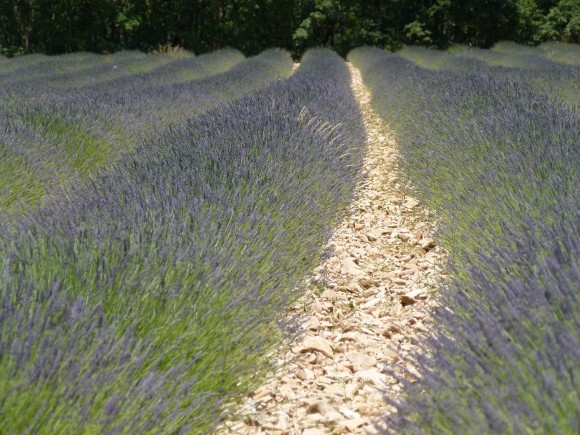 Banon the village
Banon sits amongst lavender fields on the Albion plateau in the Provence-Alps-Côte d'Azur region of France (southwestern France). This small Provençal village, with about 1,000 residents, is north of Aix-en-Provence and northeast of Apt and Avignon (a 45 minute drive from Avignon).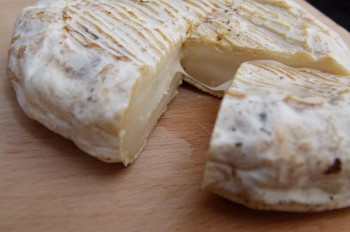 Banon the cheese
Banon, the cheese, is a cheese with character. It has been around since Gallo-Roman times and it is legendarily told that the Roman Emperor Antoninus Pius ate so much Banon that he died. I do not know about this "endorsement" (on a couple of levels) but I can assure you that the cheese is absolutely delicious. Banon de Banon A.O.C. is made from unpasteurized goat's milk cheese, wrapped in chestnut leaves and bound then with raffia.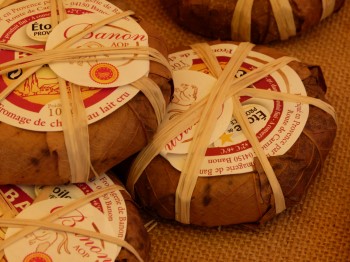 In 2003, Banon cheese gained A.O.C. status (Appellation d'Origine Contrôlée) which guarantees that the goat's milk is from local goats (goats of the commune of Provence) which have grazed in particular areas in France (it must be one of 31 cantons, 179 municipalities in four departments in Alpes-de-Haute-Provence, Hautes-Alpes, Provence, or Drôme) and that the goat's milk was produced, manufactured, and ripened in the traditional way.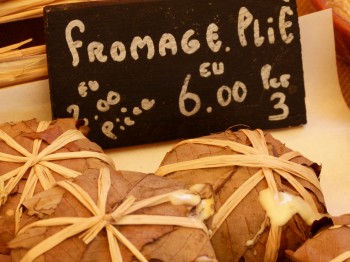 how Banon is made and why it is wrapped
Banon is cream colored (unlike most goat cheese which is white) and the interior of the cheese is soft and gets softer as it matures. The exterior is firm. The creaminess is achieved through a process called "caille doux" (sweet or soft curd).
In sum, the milk is heated and then moulded in ladles with large holes. Rennet is added to make the curd to coagulate (preventing it from falling through the ladle). The cheese is turned twice in its liquid, salted (as needed) in the process, strained, and pre-ripened for five days before it is wrapped. After the wrapping it is matured for another two weeks. Each step, including maturation, is done at a particular temperature. It is the combination of the sweet curd and the tannins from the chestnut leaves which give Banon its "Banon" flavor.
"Le pliage du fromage" means folding the cheese. In Provence, goat cheese was historically the primary source of protein in the winter and the farmers needed a way to preserve "surplus cheese" to be consumed in the winter months (later surplus cheese was sold at markets).
In the autumn when the chestnut leaves fall, the brown leaves (which have a lower tannin content) are collected and stored in a dry place. They are softened by blanching them in boiling water and/or vinegar and then they are drained. The leaves preserve the cheese and give it its unique flavor. If you see the term "fromage plie" this simply means this process was used on the cheese; however, it does not mean that that the cheese is from Banon (or that it is only made from goat's milk) because does not have the A.O.C. designation.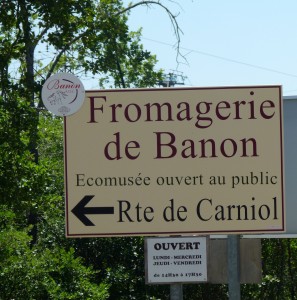 seeing the process first-hand
The fromagerie de Banon (which makes other goat cheeses as well) is just before the village. It is open to the public Monday through Friday between 2:30 p.m. and 5:30 p.m.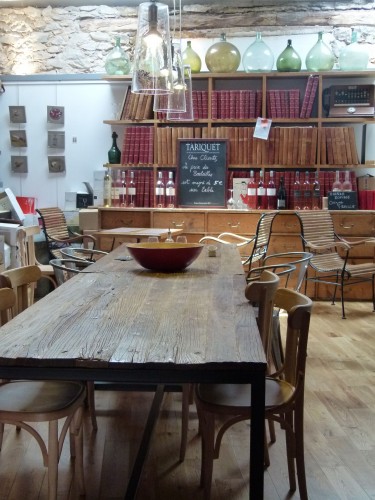 culinary finds in Banon
The village center has good fromagerie a vast bookstore (known throughout the Luberon) and several quaint places to eat. However, there are two which I say make Banon a destination point: Les Vins au Vert and La Table de Panturle. A visit to either and the fromagerie de Banon makes for a perfect day trip.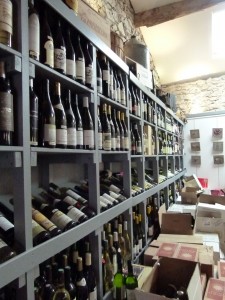 Les Vins au Vert
(Bistrot – Cave à vins)
I was so taken with this wine bar/wine shop/bistro and its owners that I stayed the entire afternoon. Owners Sandrine and Pièrre-Edouard (with little Charlotte on hand sweeping up the bistro after her nap…with both her little broom and her charm) were enchanting and gracious. Pièrre was very knowledgeable about wine and when I told him my taste preferences, his selections were spot-on.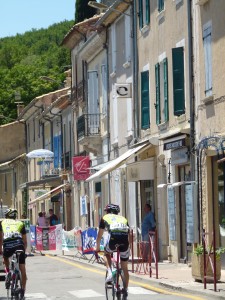 Sandrine spoiled me with culinary treats to pair with my wine and a dessert plate that was so tasty that not even the hundreds of cyclists (there for the Haute-Provence cycling event) could detract my attention. Moreover, the prices were very reasonable: 11 euros for a slate of assorted cheeses, meats, and homemade dishes; a dessert slate (with 4 different desserts) for only 4 euros; a delicious glass of wine for as little as 3 euros. You will walk away from here happy, well-fed and with a few bottles of wine and some euros in your pocket.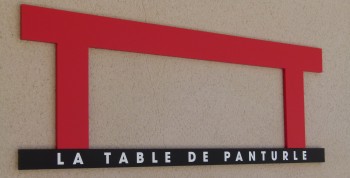 La Table de Panturle
"tout est fait maison" (everything is homemade)
This tiny place is a treasure. The emphasis is on fresh fruits and vegetables with farm-to-table preparations. A set menu for 27 euros allows you choose between one of two entrées, plats and desserts. When I was there the choices were hard: quiche made with Banon cheese with fennel and orange salad or a crozet salad with chilled leek and celery velouté; "Farcis Provcençaux" (stuffed Provençal vegetables) or pork with eggplant purée and seasonal vegetables, Greek style; and for dessert, two seasonal tarts or rice pudding with fruit. You can also order items individually and/or a cheese plate.
This is a simple, small place, tastefully decorated with interior and exterior patio seating amongst olive trees and umbrellas. The service is excellent. Hours are limited, however, so plan ahead.
* * *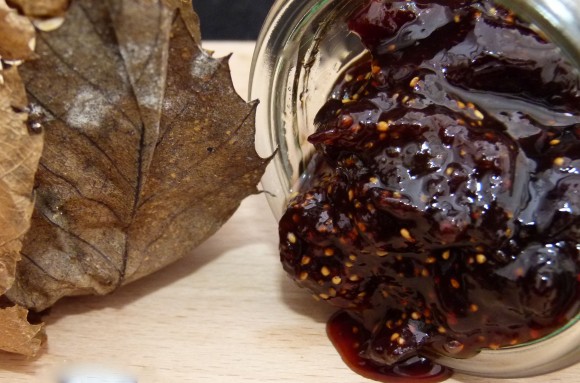 this week's simple pleasure:
Banon de Banon A.O.C., fennel confit and fleshy, balsamic-drenched fig jam
This recipe for fig jam is really more of a fig confit. "Skinny" fig jam is just not fitting of a cheese with such character nor a good use of such a lush fruit. This method essentially softens the figs which are enveloped in a rich balsamic and brown sugar syrup. The "jam" tastes even better the next day. The active time to make it is only 20-30 minutes.
In Provence, honey and wild fennel are everywhere. Apt, a village in the Luberon not far from Banon, is known for its sugared fruit (although the fruit is rarely "candied" in honey). Combining the prominent flavors and techniques of the region — cooking fennel in a honey simple syrup — just make sense. This is a perfect, easy idea for entertaining in the summer. You can make the jam and the confit the day before but serve them both (as well as the cheese) at room temperature for the best taste.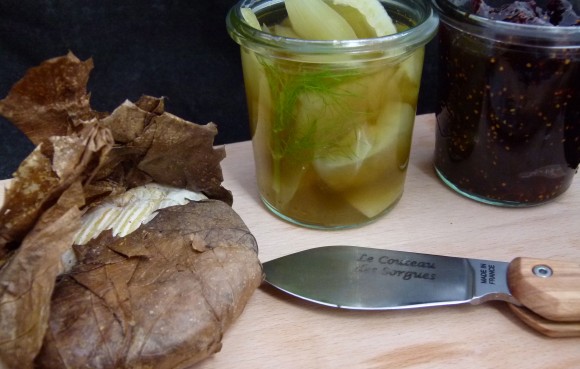 * * *
Even if you cannot travel to Banon right now, you can enjoy a little Banon and the flavors of Provence in your own home and you can begin here.
Mangez bien
Vivez bien et
bon appétit !
LM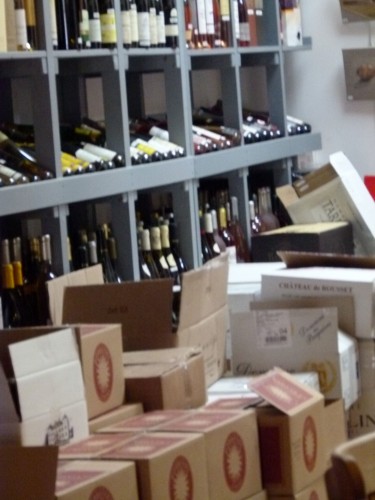 my favorite places in Banon
Fromagerie de Banon
Route de Carniol
04150 Banon
(0)4 92 73 25 03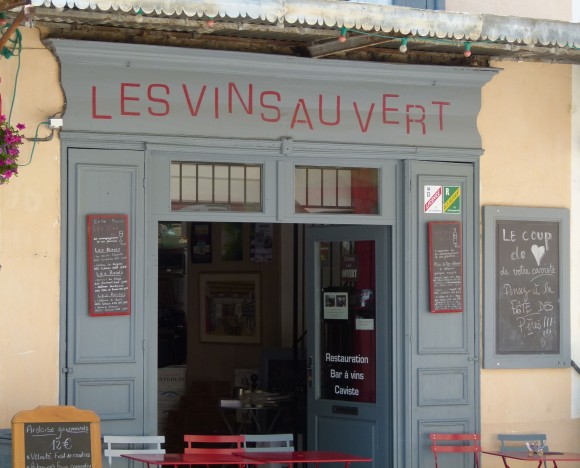 Les Vins au Vert
Rue Pasteur
04 92 75 23 84
lesvinsauvert@orange.fr
open for lunch and wine sales Wednesday through Sunday
open for dinner thursday through Saturday
La Table de Panturle
Rue Pasteur
04150 Banon
(33)(0)4 92 74 05 93
www.latabledepanturle.eu
open for lunch (12 to 2 pm) on Saturday and Sunday
open for dinner (7:30-11:30 p.m.) Tuesday through Saturday
For more information on the village of Banon
www.village-banon.fr
and that Villay sonnet for your thoughts . . .
(to go with your cheese, jam and confit or think about while running)
What lips my lips have kissed, and where, and why
(– Sonnet XLIII by Edna St. Vincent Millay)
"What lips my lips have kissed, and where, and why,
I have forgotten, and what arms have lain
Under my head till morning; but the rain
Is full of ghosts tonight, that tap and sigh
Upon the glass and listen for reply,
And in my heart there stirs a quiet pain
For unremembered lads that not again
Will turn to me at midnight with a cry.
Thus in winter stands the lonely tree,
Nor knows what birds have vanished one by one,
Yet knows its boughs more silent than before:
I cannot say what loves have come and gone,
I only know that summer sang in me
A little while, that in me sings no more."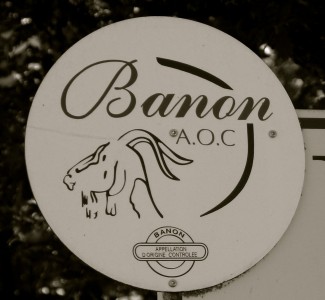 Tags: Banon, Banon de Banon AOC, fennel confit, fig jam, Fromagerie de Banon, La Table de Panturle, Les Vins au Vert, MIllay