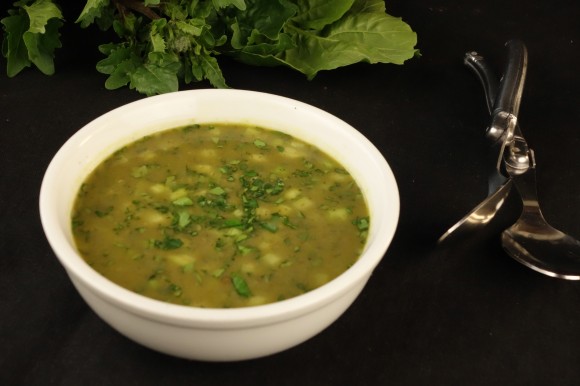 New Year, Detox You
green vegetable and lentil soup
This week's green vegetable and lentil soup, with only 254 healthy calories, is the perfect way to undo the indulgences of the holidays and start 2014 off right.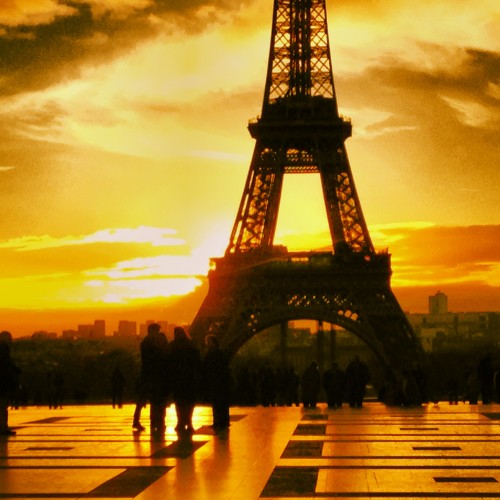 I concluded 2013 by getting fingerprinted. The reason for the fingerprinting, however, was not nearly as exciting as you might be thinking. In fact, it was merely one more step in the carte de sejour (visa) process that has been ongoing for much of 2013 at a escargot's pace. While getting fingerprinted (actually for a second time) may sound unfortunate, it was a good thing.
Paris is quiet during the holiday period. Many businesses are closed and not many people work (hotels and tourist related businesses are the exception). I viewed my chance of finding the visa office open as slim. Even if it was open, I had greater doubts that anyone would accept my explanation as to why I missed my initial appointment (the notice of which was apparently "in the mail" and then ultimately delivered after I had left Paris). However, both happened: the office was open and I found a helpful and understanding staff who did not roll their eyes nor feign "je ne comprends pas" (I don't understand) when my American tongue butchered the various past and conditional congregations of their language when I offered my explanation.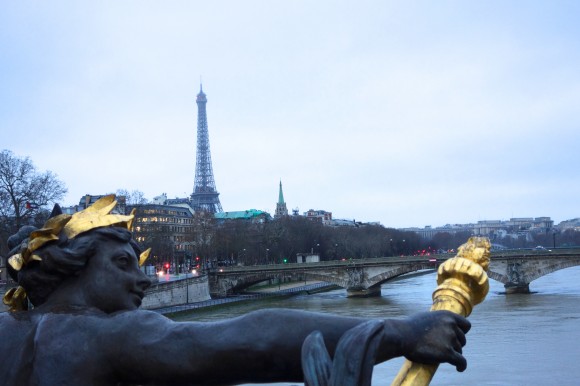 Fingerprinting done and more paperwork turned in, there is just one last step: the medical exam and then (another) payment. Despite my inquiry, details regarding the exam remain unknown and the date and the location are similarly mysterious. I will be receive another notice in the mail and it can only be by mail. The whole experience has been, well, so very French. This is why getting fingerprinted during the holidays, a little more progress forward, was a good thing.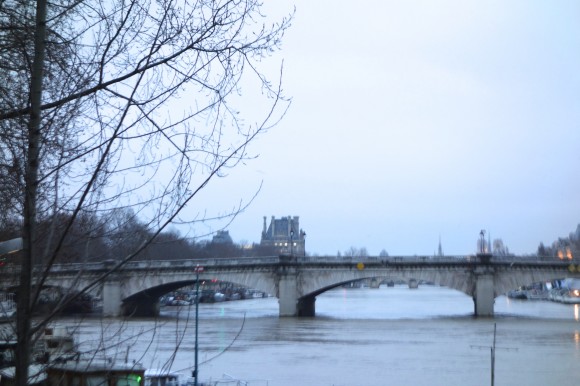 With that detail done, even better was the cooking that followed that evening and celebrating the end of a good year. I welcomed 2014 with an abundance of French culinary delights  — oysters from Brittany, a variety of French cheeses, various mini buche de Noël from Lalos, wine from Bordeaux, and Champagne, to name a few —  with good company while the tower's lights flashed through the windows every hour. Adieu 2013.
Le jour de l'an (New Year's day) in Paris is quiet and dirty. Nothing really happens before noon and it takes that long to clean up the evidence of the festive debauchery of the early morning hours that preceded.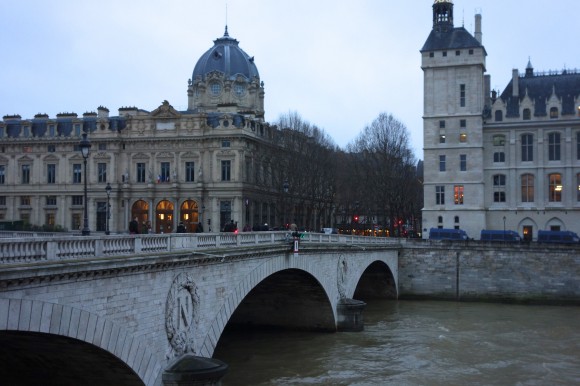 I could not motivate to take a  run until 10:30, an obscenely early time by French standards. At 3:00 pm, friends and I walk to a brasserie for lunch which is full because it is only one of three open in my neighborhood. My friends bring their dog who sits quietly on their lap taking in the atmosphere. Like many French dogs, she is used to sitting in restaurants as an equal. As people pass, they stop to "coo coo" with the adorable canine. There are three men standing at the bar next to our table. One is particularly fond of my friends' dog and strikes up a conversation with us as the dog is covering his hand with doggie kisses. The man whips out his phone to show us photographs of his own dog. His two friends join in and before I know it, there is a collection of patrons comparing dog portraits via mobile. The French love their dogs.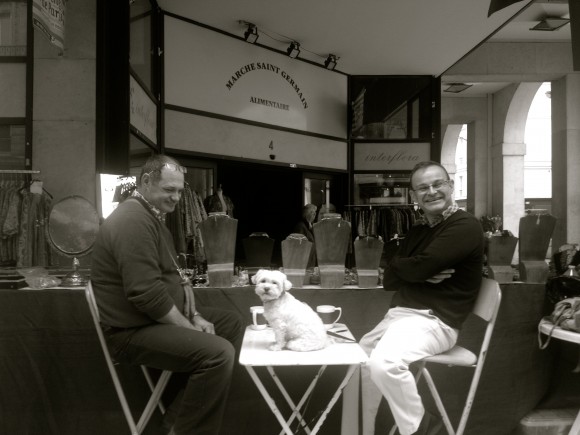 When the canine love settles down, I ask my friends (also ex-pats but full-time) about the medical exam for the visa.
"Oh, I hope your experience is not like mine…  but that was years ago so maybe it is better now." she began. 
She told me how I will be weighed, x-rayed, and asked to do various tasks with minimal privacy. To top it off, she warns me that I may have my physical appearance commented on during the exam while a doctor questions me about my eating and drinking habits (if I drink Champagne, eat cheese, and eat chocolate). The questions strike me as odd because it is France and who does not enjoy those things in France?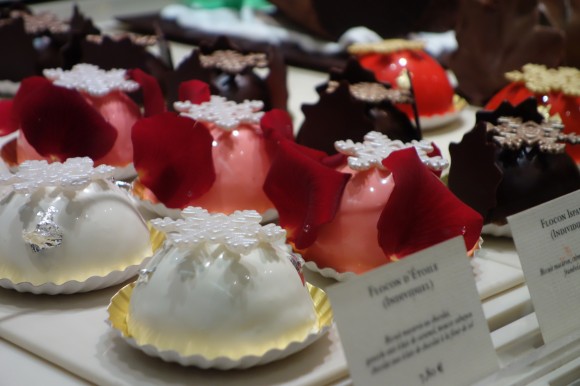 I have this to look forward to in 2014. 
While the dread of this exam lurks in the back of my mind, the phrase "New Year; New You" seems epidemic. Everyone seems eager to find the best way to "detox" their bodies from the culinary indulgences of the holidays. 
In the U.S., dieting is the number one New Year's resolution. The French do not diet the way Americans do because they are generally more consistent in their eating habits. However, it is not uncommon for the French to do a little "detox" to get back on track (this means no foie gras, eating minimal cheese, and passing on desserts). Recipes intended to trim you down in the new year are often dubbed "detox" or "detox du jour."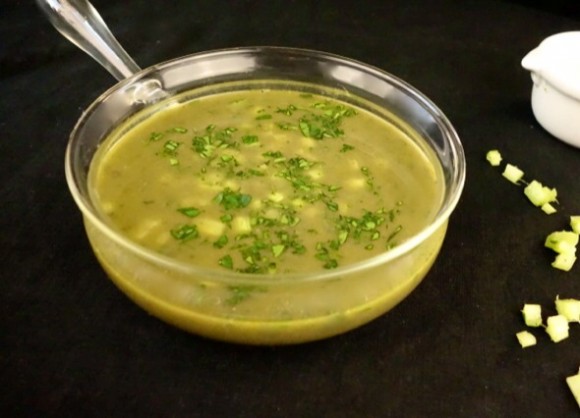 Leek soup, the simple combination of leeks, water, seasoning, and a bouquet garni has been used as a "detox" by the French for years (as mentioned by Mireille Guiliano in her book "Why French Women Don't Get Fat"). There are many variations on the leek soup theme. One I am fond of is by food writer Elizabeth David who adds lettuce, spinach, and peas to her leek soup (although I do not think her version was intended as a detox). 
Starting 2014 off right, with good eating habits, means eating lots of green. This week's recipe, a variation of the leek soup "detox," was inspired by Ms. David's version and my daughter's request for lentil soup.
This detox soup du jour is filling, light in calories (254 calories per serving), vegetarian, and excellent for your health.  It combines leeks, kale, spinach, celery, sorrel, and Puy lentils. It is beautifully deep green. It will make you feel good from the inside-out. The best thing is that is doesn't taste like a "detox" meal, it just tastes good.  French medical exam? Two marathons this spring? As any American would say, "bring it on…"
Wishing you all a bonne année 
à table !
LM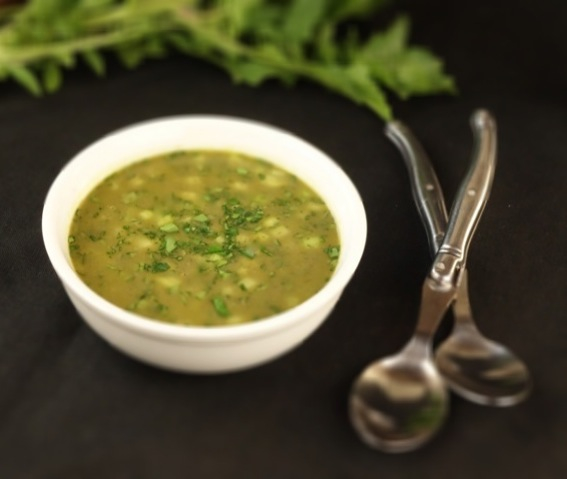 green vegetable lentil soup
It is absolutely necessary to strain the soup before cooking the lentils because leeks become stringy and fibrous when cooked. The use of  kale and spinach keeps the soup a healthy deep green color despite the addition of the Puy lentils. If you cannot find sorrel in your market, use a little extra lemon juice and add extra spinach or leeks. Garnish the soup with fresh herbs and diced celery. A dollop of crème fraîche swirled in is a nice touch too.   
serves 4 (254 calories per serving)
14 ounces (400g) leeks, white and pale green portions
¼ cup olive oil 
1 teaspoon lemon juice (and as needed)
½ cup chopped celery stalk 
bouquet garni (1 bay leaf and Italian parsley)
5 cups bottled water
1 ¼ cup chopped sorrel
1 ¼ cup chopped Tuscan kale, ribs removed 
2 handfuls baby spinach 
½ cup Puy lentils 
sea salt, as needed
freshly ground black pepper, as needed
minced Italian parsley, as needed for garnish
minced chives, as needed for garnish
small diced celery, as needed for garnish
crème fraîche, optional garnish 
How to:
Simmer.

Place a large saucepan over a medium flame. Add olive oil. Once hot, add celery, leeks and 1 teaspoon lemon juice. Add a pinch or two of salt. Simmer until tender. Once tender, add bouquet garni and water. Simmer for about 20 minutes. Add the kale and spinach. Simmer until kale is melted (about 5 minutes). Add sorrel. Simmer another few minutes.
Purée/Strain

. Set aside the bouquet garni. Pour the soup in a food processor or use an immersion blender to purée the soup until very smooth. Clean the saucepan. Strain the mixture over the clean saucepan. Use a rubber spatula or wooden spoon to press as much of the soup through the strainer into the saucepan (you will be left with a large amount of leek fibers in the strainer). Discard the fibrous remains.
Cook Lentils.

Return saucepan to a medium flame. Add lentils and simmer until lentils are tender about 20-30 minutes. 
Serve.

Ladle soup evenly in four bowls. Garnish with minced fresh herbs and small diced celery. 
bon appétit !
Tags: detox, French recipes, healthy recipes, leek soup, New Year, soup