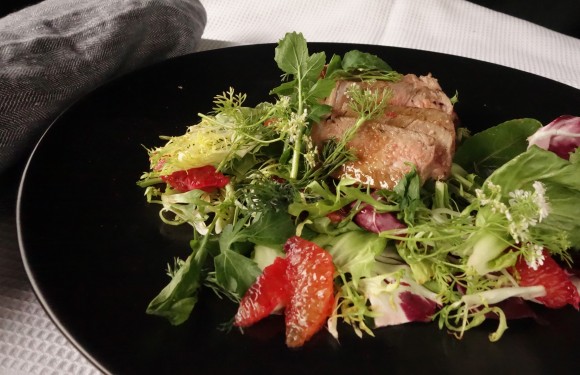 long weekend in Napa and a detox "do-over"
Farmer's Market winter salad with tangy blood oranges
If any of you are calling for a detox "redo" after the three day weekend, then this post and its recipe — Farmer's Market winter salad with tangy blood oranges — is for you.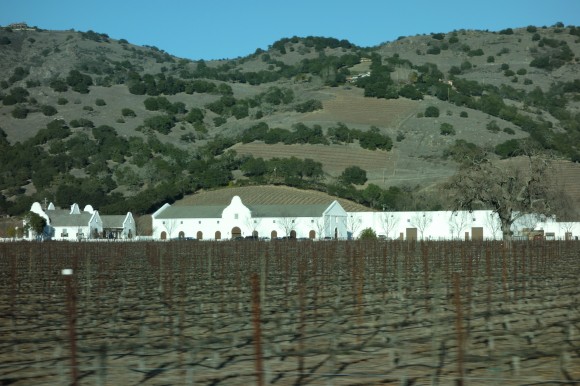 Embarrassing, really. I am a native Californian. I love food. I enjoy wine. Napa Valley lies just east of San Francisco and north of Los Angeles. Napa Valley is home to the majority of California wineries, wholesome food, and fabulous restaurants. Yet, I have never been…until this weekend.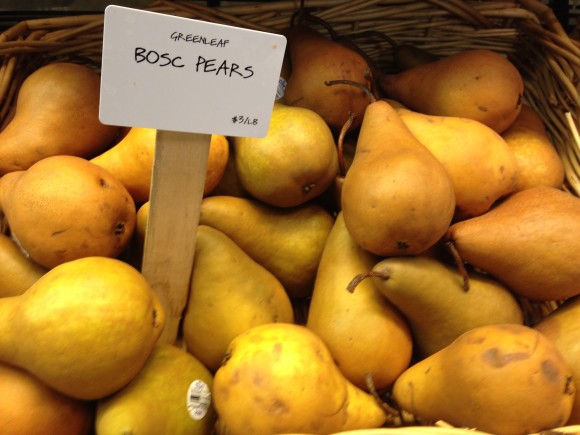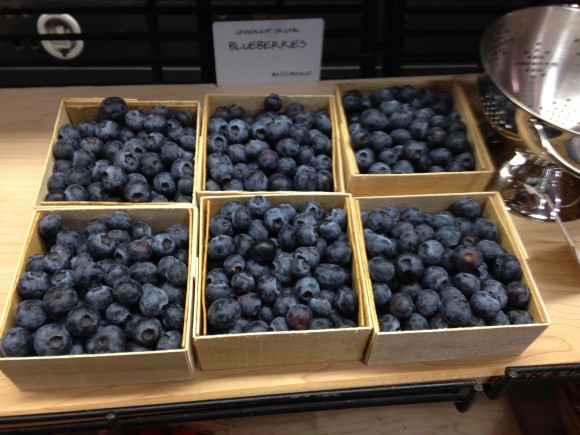 Napa Valley is romantic and relaxing. Rural and simple.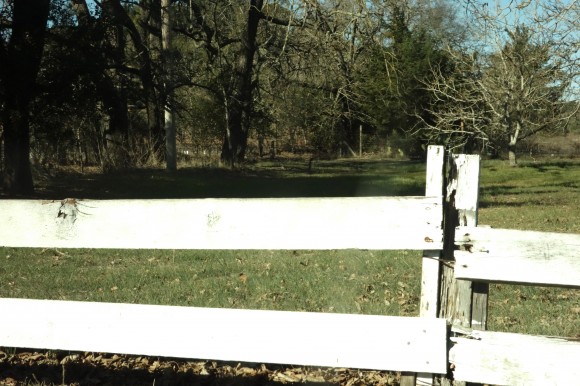 It is easily accessible by plane, train or automobile. 
Despite all of this, I held off all these years, waiting for that special time to go. The time came and at the last minute, we drove up to Napa Valley to take advantage of the three day weekend and all Napa Valley had to offer (and we could realistically squeeze into the weekend). Needless to say, my "2014 detox" that had been passing wonderfully, was derailed in a serious, yet delicious way.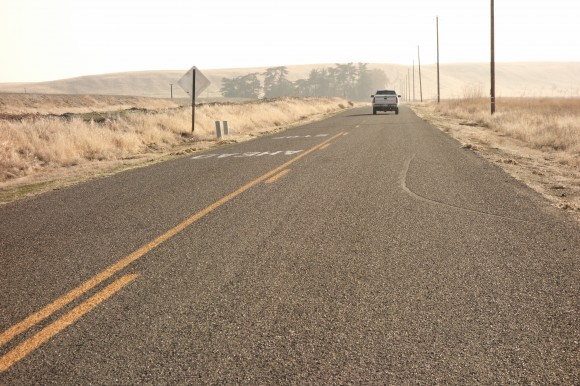 I will only give you the highlights as it pertains to food and travel.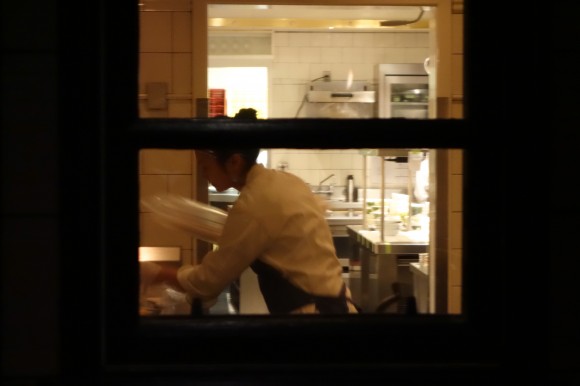 There was the eight course dinner at Thomas Keller's French Laundry ...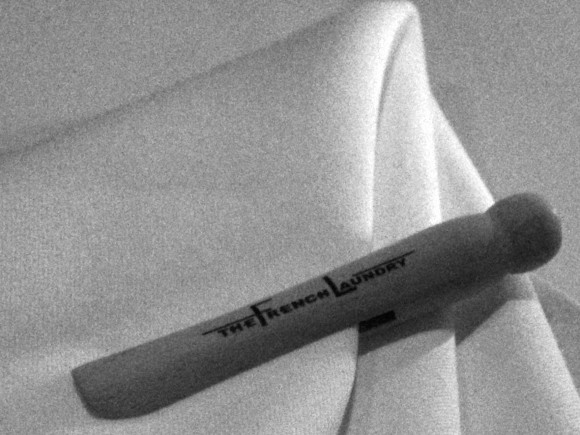 There were the wineries.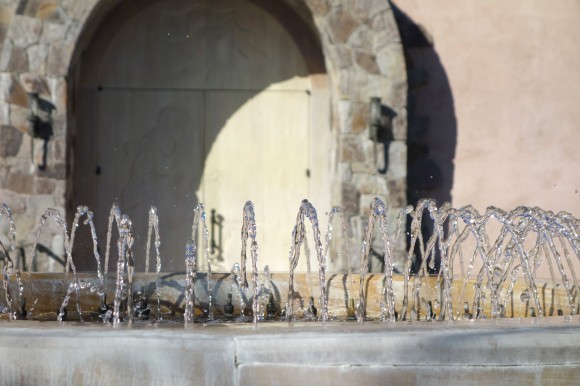 I finally saw the wineries for the wine labels which are so familiar and those I have grown to love over the years: Mondavi, Rutherford, Folie à Deux, Manage à Trois, Cakebread, Sutter Home, Beringer, Duckhorm, Stags' Leap, Clos de Val, Rutherford Hill, and Darioush.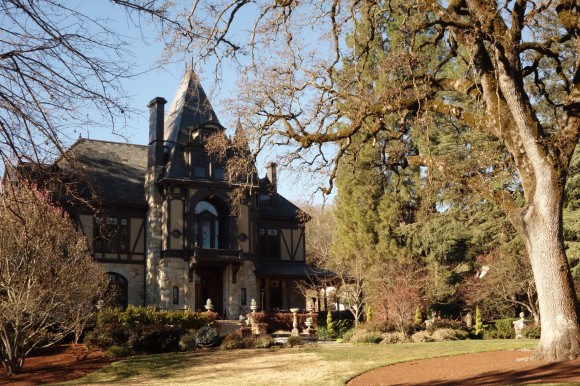 There were the tasting rooms that beckoned us to stop.
There were the wine sellers demonstrating the difference between the years and the crus.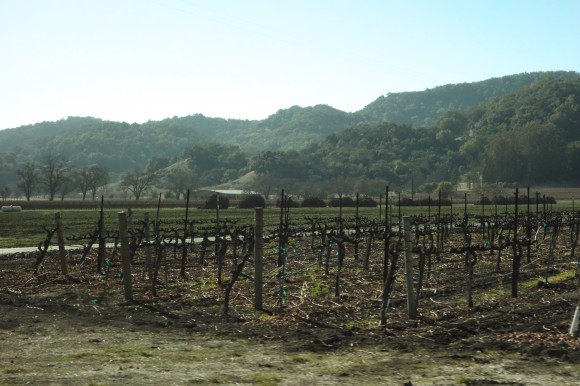 There were the private tastings and tours.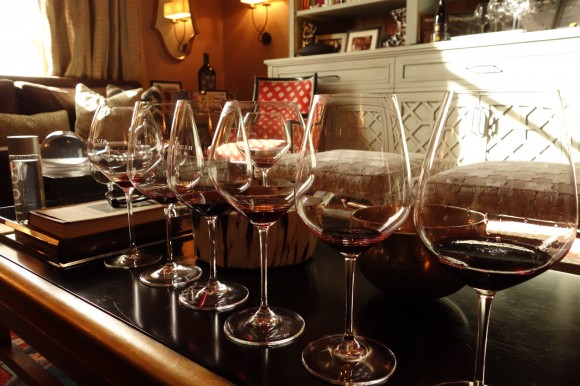 My personal favorite this weekend was Darioush (Darioush Klaledi is the proprietor and Steve M. Devitt is the winemaker) where I found the surroundings as elegant and as refined as their Cabernet of which I am so very fond.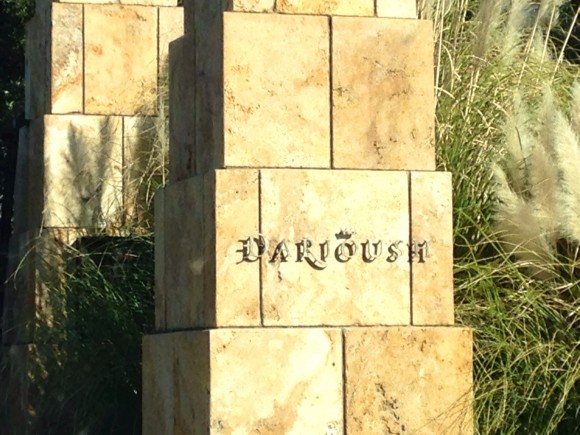 The building was built with Persepolis (the capital of ancient Persia) in mind and it is really something with its own amphitheater.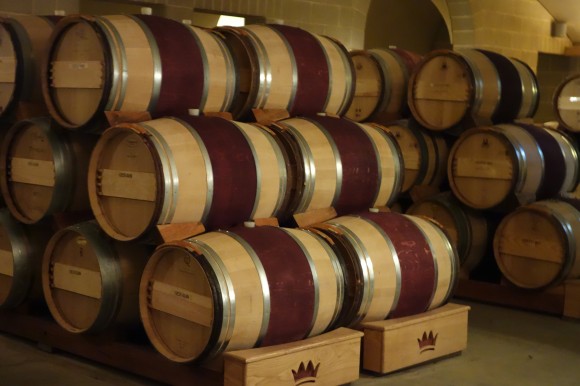 I appreciated the attention to detail – whether it was the red velvet around the French oak barrels so that they are not stained when the wine is removed or the thoughtfulness of every staff member – our visit was beyond enjoyable (and we left happier than we arrived…. santé !).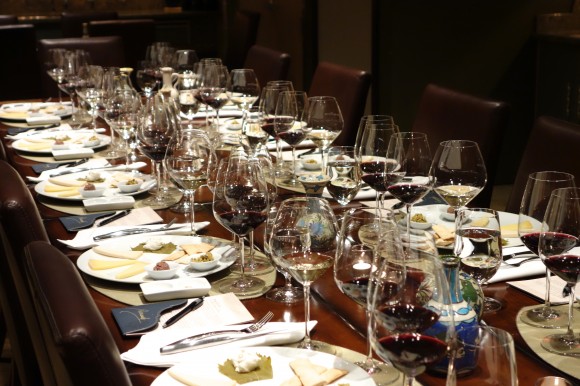 We were fortunate enough to tour the cellars, the private cellar, and dining rooms. We were able to peek at Darioush Khaledi's personal and exquisite wine collection including LaTours from the time of  WWII. My gentlemen friend was much more well-mannered about such things, while I just stared and drooled.
A section of the terrior was purposely left exposed when building the winery so you can see the soil in which the vines are growing.  I had to take a photo.  It reminded me of Chateauneuf-du-Pape in the south of France where you are shown the difference  between the various stones in which the grapes are grown.
Still winter, but it feels like summer. As the suns leaves, the nights are cool.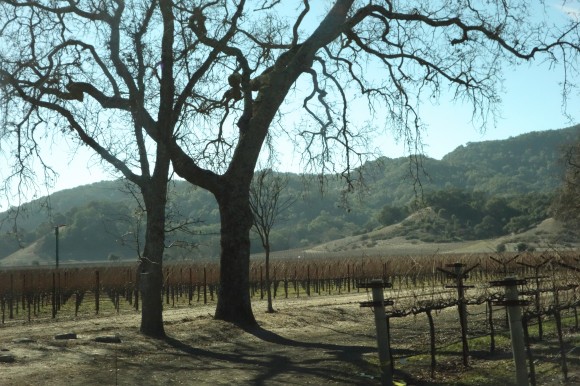 The vineyards are in repose and months away from budding.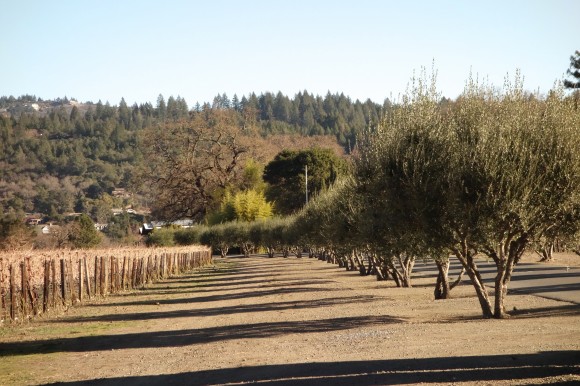 We enjoyed a  five course meal with wine at Angèle where we were spoiled with hospitality and sparkling wine.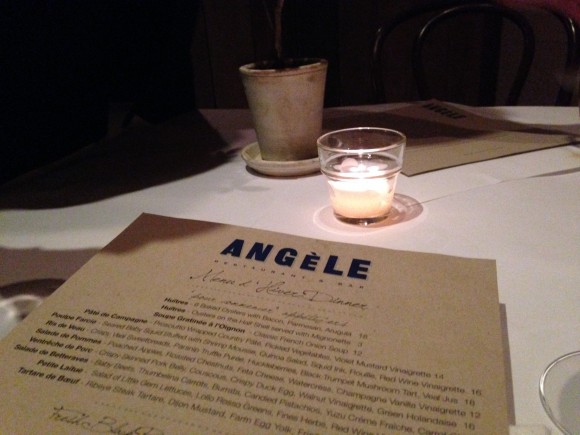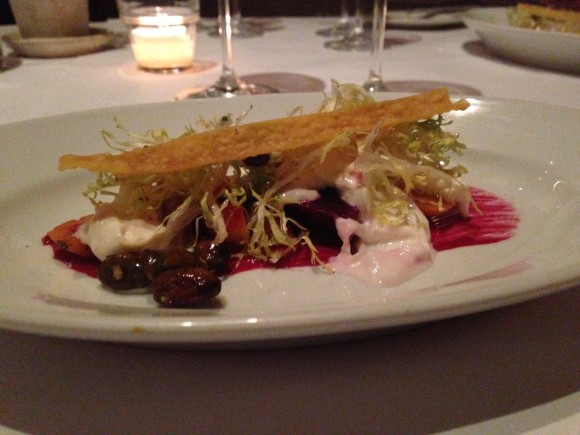 The quaint towns flowed one into the next – Calistoga, St. Helena, Yountville, Napa – with their cafés, homeshops, and shops with cookery and kitchenware.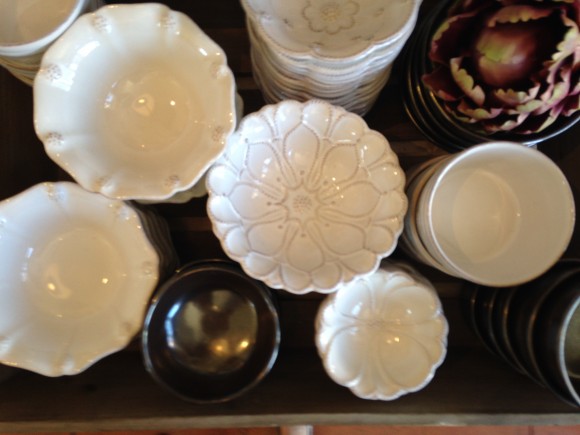 We lingered in the little towns. Within minutes, I  found antique kitchen utensils and copper molds as well as a French wood-burning cast-iron stove (although there was no way to get the stove in the car).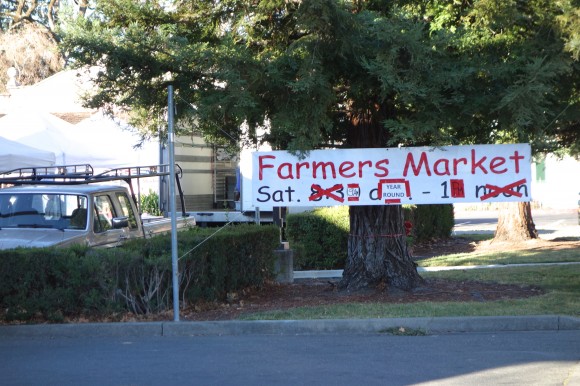 I stumbled upon a Farmer's Market which I accidentally discovered looking for a cappuccino. I chatted with local farmers and patrons who told me what items I must try.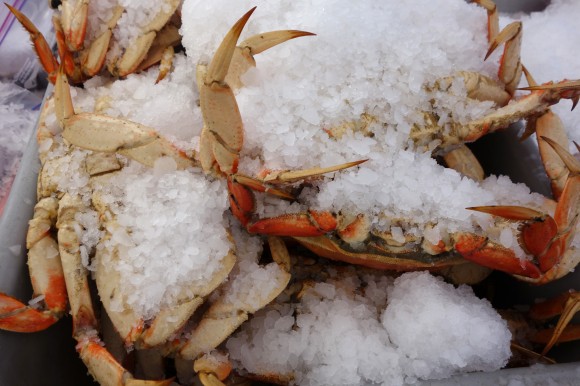 I managed to return to the hotel with bread, fruit, salt, and salmon. What else could I do?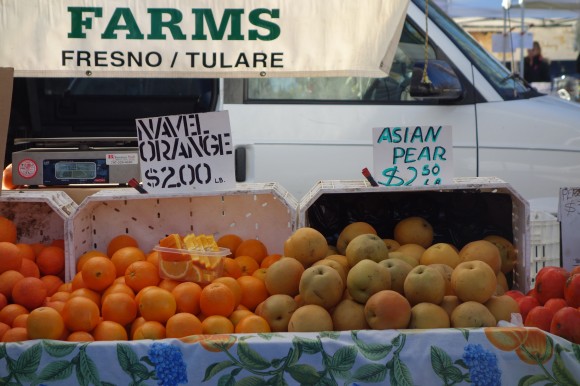 Will I return to Napa Valley ? Perhaps. It would be foolish not to as there is so much to see, so many excellent restaurants and vineyards, and it is beautiful.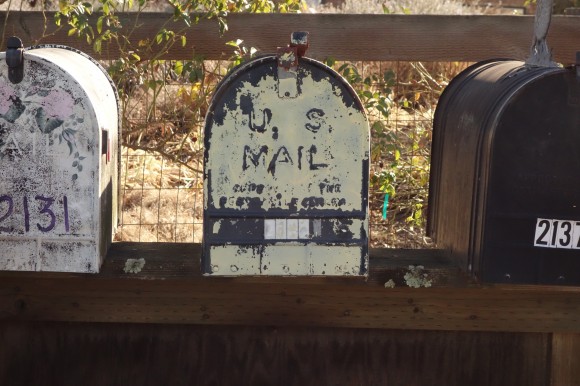 The drive back to Los Angeles was long and I think we were in a bit of a post-wine tasting and food-sampling haze. As we drove, the sky color reminded me of  the blood oranges which are in season and filling the farmer's markets. When I returned to Los Angles, and resumed my 2014 marathon detox and recipe writing, I thought of that pink, lush sky and this week's recipe was born.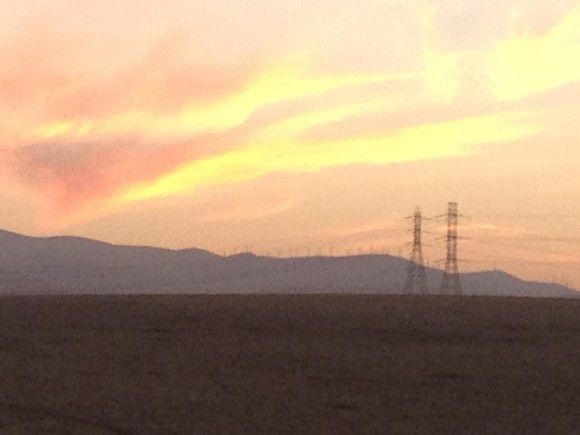 This winter salad is filled with things in the markets now: escarole, radicchio, arugula, and blood oranges. The dressing is a blood orange vinaigrette which you can use it on a variety of salads. In the event you do not want to use beef, the salad can also be made with salmon, poultry, or poached eggs.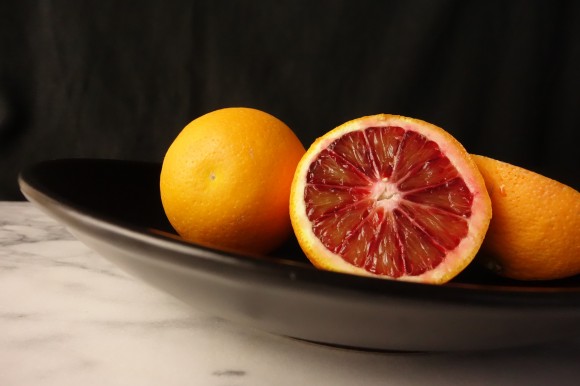 For a weekend getaway to the Napa Valley and uncover its many treasures, you can start by looking here. To visit Darioush, click here.
à  table !
LM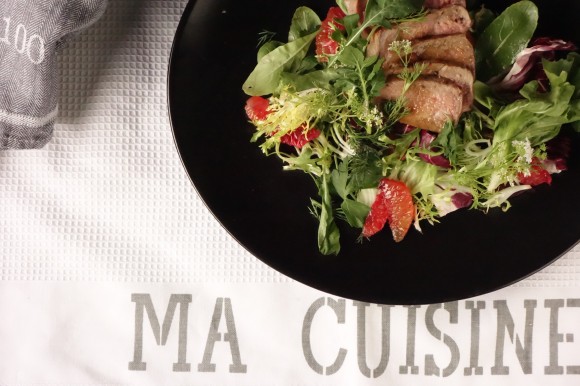 Farmer's Market winter salad with tangy blood oranges
serves 4
2 New York steaks
1 small head escarole (2 handfuls, mostly soft greens with little of thicker whites)
1 small head frisée, core removed
2 handfuls wild arugula
1 cup loose Italian parsley leaves with tender stems
1 small radicchio, core removed
3 blood oranges, cut into supremes
fresh dill sprigs, as needed
dressing
2 tablespoon fresh blood orange juice
2 teaspoon quality balsamic vinegar
5 tablespoons olive oil
2 teaspoon minced shallot
gros sel de Guérande (or sea salt), to taste

Season Steaks. Season the steaks with salt and pepper. Set aside. You should season the meat the day before (or at least a few hours before) you cook it.
Make Dressing. Place juice and vinegar in a small bowl. Whisk in the oil and salt. Adjust seasoning. Set aside.
Make Salad. Leaf escarole, frisée, and radicchio. Discard cores and the thick, white stems of the escarole. Tear leaves into smaller pieces. Combine greens, herbs, and blood orange supremes in a bowl. Dress salad right before service.
Cook Steaks. Pan fry steaks by cooking on both sides over a medium flame until each side is browned. Place pan in an oven preheated to 350 degrees Fahrenheit.  CAREFULLY remove the  pan when the steaks register an internal temperature of 122-123 degrees Fahrenheit on a meat thermometer. Let the steaks rest for five minutes before slicing.
Dress Salad. Dress salad by adding a little dressing at a time  (you may not use all of it). Divide the greens on four plates.  Divide the steak slices evenly on top of each salad.
bon appétit !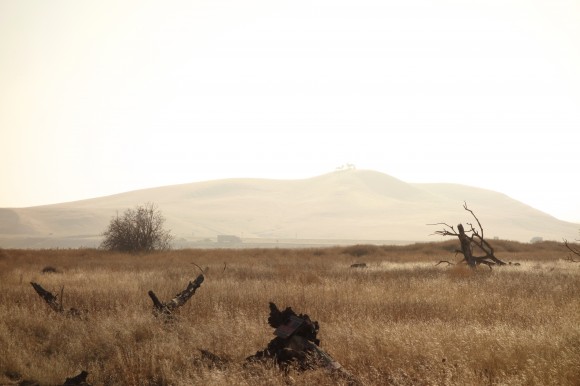 Tags: angele, beef, blood orange, Darioush, french laundry, napa valley, new year detox, salad, winery