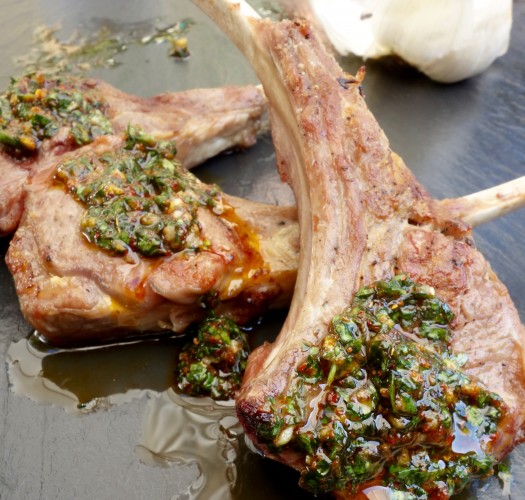 grilled lamb chops with green Harissa
This recipe takes very little time to prepare. The green Harissa can be made in 10 minutes. The lamb cooks quickly on the grill (about 5 minutes). This green Harissa can be used on beef or chicken as well as vegetarian options such as couscous or a baked/roasted potatoes. For less of a kick, reduce the Harissa.
serves 4
16 New Zealand lamb chops
1 1/2 cups packed fresh cilantro leaves
4 garlic cloves, smashed
2 teaspoons Harissa
1/2 teaspoon sea salt
1/4 teaspoon ground red pepper
1/4 teaspoon ground coriander
1/2 cup quality olive oil
Make Green Harissa. Combine all ingredients in a mini food processor. Pulse until you reach a slightly chunky paste consistency. Set aside.
Prepare Meat. Skewer 4 lamb chops per skewer (as photographed). Season with salt and freshly ground black pepper.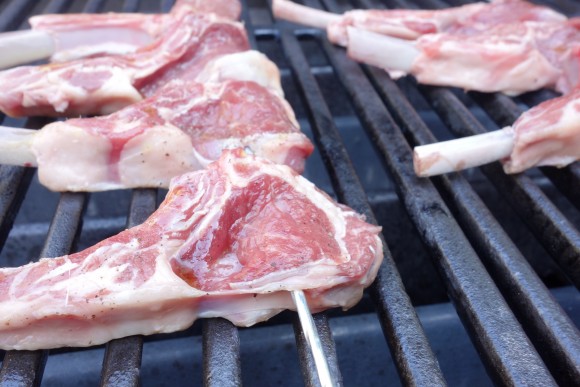 Grill. Brush the lamb with olive oil. Turn grill on high. Once warm, lower heat to medium. Place skewers on the grill. Grill each side about 2 1/2 – 3 minutes for medium-rare.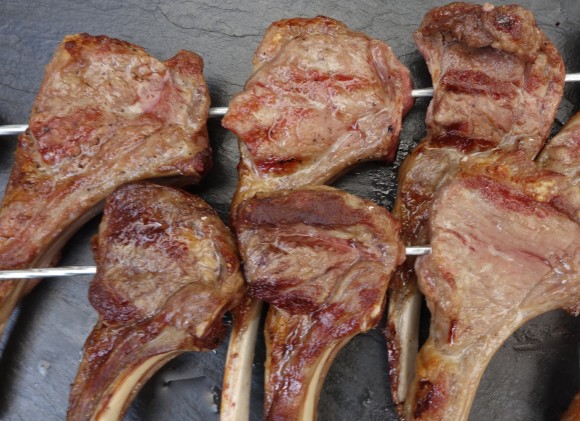 Serve. Serve lamb chops warm with the green Harissa on the side.
Tags: easy summer recipes, green Harissa, grilling, harissa, lamb