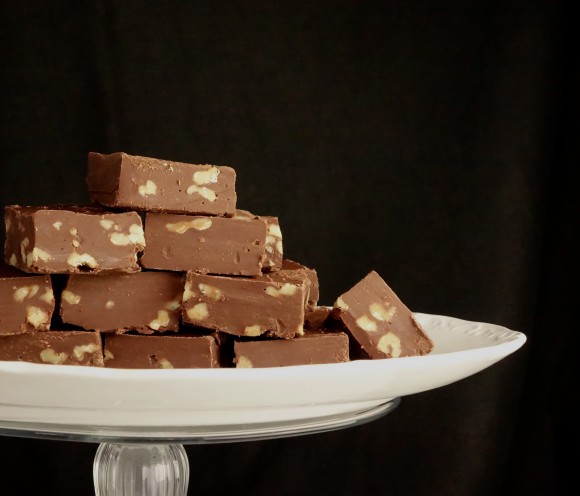 short and sweet 
holiday fudge (like Grandma used to make) 
 It was my birthday this week. The exact day I will not specify but my mother did tell me that it was Brad Pitt's birthday as well and what woman would not be pleased about that?
I neither greeted the day bounding out of bed in celebration of the gift of another year nor speed-dialing my dermatologist. In truth, the day began with pause because for the past forty-three years my birthday began with my grandmother's voice, singing happy birthday to me just as the sun came up. This week I missed her voice. I miss her. My friend and I spoke at lunch about celebrating the "first" holiday after loosing someone dear; it is bittersweet for those left behind. 
It is impossible for me to talk about food and not talk about family, about love, about generosity, and about warmth. Cooking for me is all of those things, inextricably linked, particularly during the holidays. My Grandmother gave me beautiful memories and something that I can pass to my daughters: my love of cooking and for food.
As long as I remember, my Grandmother made fudge for the holidays and I would forge out the fudge platter the first thing I did when I walked in my grandparents' home. For reasons of tradition and nostalgia, I have been making fudge, pounds of it, all week. 
So on my birthday, when I woke up thinking of my Grandmother, I went into the kitchen. There amidst the cast-iron skillets, hand-embroidered tourchons, and dishes that once belonged to her, I ate a piece of fudge for breakfast with my cappuccino in her honor. I laughed out loud when I thought of what she would have said about that. Although my daughters thought the affects of age had finally taken ahold as they witnessed the sugary scene in the kitchen, I carried the memory of my Grandmother throughout the day as my friends and family spoiled me with their thoughtfulness.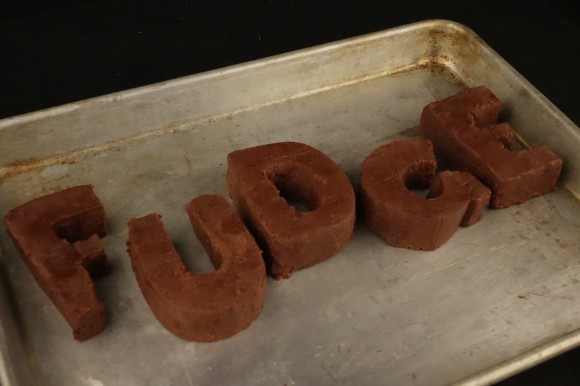 With the holidays upon us, I pass to you a fudge recipe inspired by my Grandmother. When and how much you eat I leave entirely up to you but I will say that it is always best when shared with those you love. 
à table (come to the table)
LM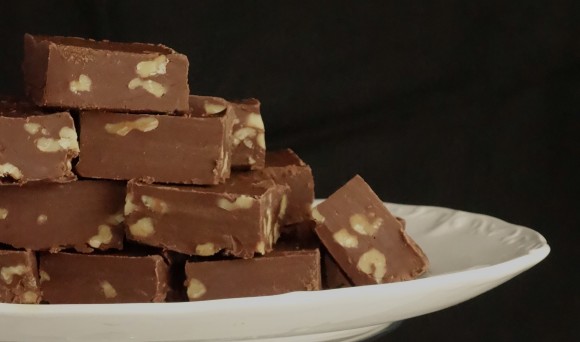 holiday fudge 
Fudge is essentially cooked sugar flavored with chocolate. This recipe is a simplified fudge recipe.
One of the most important things to keep in mind when making fudge is to reduce the sugar mixture enough (as you reduce it, the higher the temperature will rise because the liquid is being cooked out ).  If not reduced enough, the fudge will be too soft. Conversely, if you heat it too much, the fudge will separate. If one or the other happens, it will still taste good, it just will not be as pretty. However, you will know for next year.
makes on 9 x 7 " pan
(approximately 60 pieces)
you need:
4 ounces (1 stick) unsalted butter
3 cups granulated sugar
12 ounces (1 can) evaporated milk
20 ounces dark chocolate (I use between 61-72 percent)
4 ounces semi-sweet chocolate chips
pinch of kosher salt
1 tablespoon vanilla bean paste (or 1 teaspoon extract)
7 ounces (1 jar) marshmallow cream (or marshmallow fluff)
1 ½ cup chopped (toasted) nuts, optional
how to:
Prepare Pan.

Grease a 9 by 7 inch pan or line it with aluminum foil.
Chop Chocolate.

Finely chop the chocolate and place in a large mixing bowl with the vanilla paste. Set aside. 
Boil.

Place the evaporated milk, sugar, and butter in a large, heavy bottom, large saucepan. Bring to boil. Stir occasionally with a spatula until it is reduced by about one third. It should read 234 degrees Fahrenheit (112 degrees Celsius). Do not take the temperature higher than that. 
Add Chocolate & Marshmallow Cream.

Carefully remove the saucepan from the heat and pour the reduced sugar mixture over the chocolate, stirring constantly to melt. Add the marshmallow cream and whisk until blended. 
Pan.

Pour into the prepared pan and cool (once room temperature, cover and put in the refrigerator). The fudge is best if eaten the next day.
  bon appétit !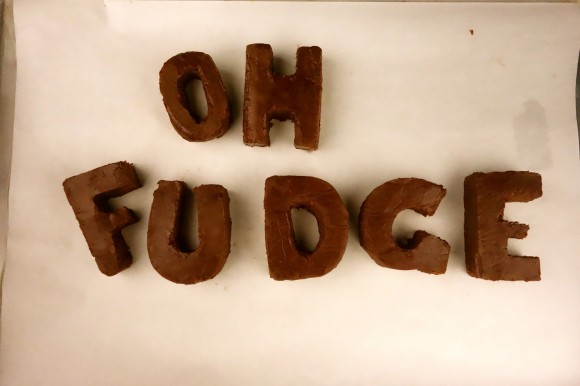 Tags: christmas, fudge, holiday recipes