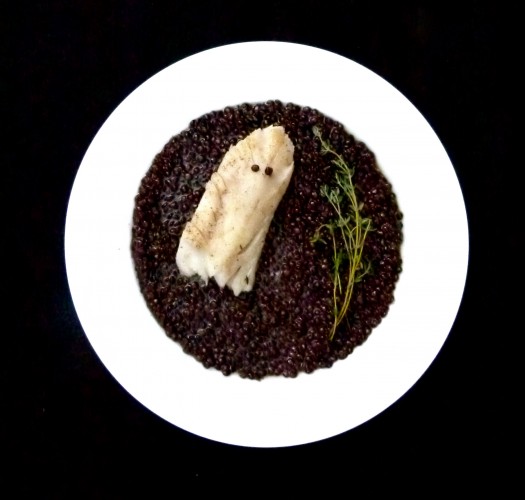 lentil sky, ghostly fish:
ghostly fish in black lentil night sky
(braised black cod on Beluga lentils with fresh thyme)
Prepping whole Dover soles for a fish class involved, among other things, removing the large, flat, flesh-colored heads (with both eyes on one side of their head) from their flat bodies. Fillets to be used for the class; the heads and bones for fish stock.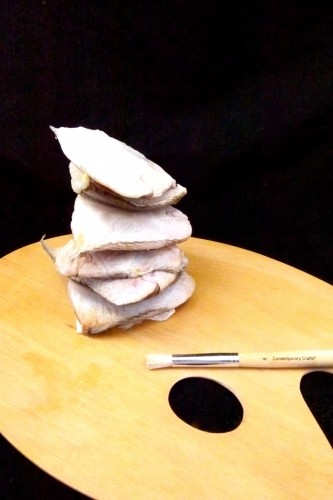 Call me whimsical, but I see everything in terms of food and everything around me leads to culinary inspiration or at least a food analogy. Perhaps it was the Halloween decor, the Halloween-themed fair at my childrens' school, or the monster movie we recently enjoyed, but the dozen separated fish heads lying on white parchment paper resembled human ears which then reminded me of the painter Vincent van Gogh (who offered his own severed ear to a prostitute). Thinking of his painting Starry Night, I became inspired to turn his masterpiece on canvas into an edible Halloween-themed meal. Food-obsessed, I am. Instead of swirling stars that we reach through death (as he believed) I thought of a Halloween "scary" sky made of creamy, earthy black lentils with contrasting flying ghosts made of white fish and flowing trees of fresh woodsy thyme sprigs. It was at that ghoulish moment, surrounded by fish heads and thinking of van Gogh, this week's (spooky) simple pleasure was born: ghostly fish in black lentil night sky (a/k/a braised black cod on Beluga lentils with fresh thyme sprigs).
This week savory. Next week sweet. "Bon(e)" appétit !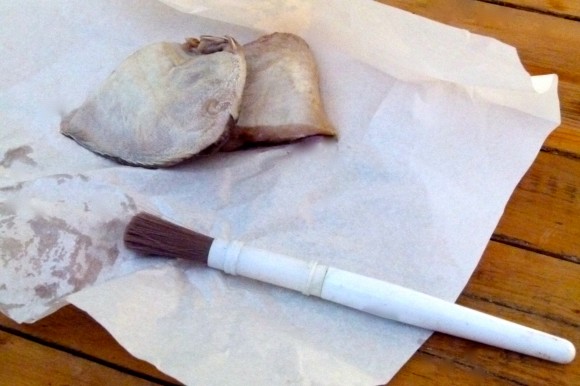 Van Gogh painted Starry Night in 1889 while hospitalized in an asylum in Saint-Rémy, France. The painting was inspired by a dream he had: swirling dark sky, brilliant exploding stars, a crescent moon, a tiny town in the background, and large Cypress trees in the foreground. It is one of the most recognizable paintings in the world. It inspired Don McLean's song Vincent (Starry, Starry Night).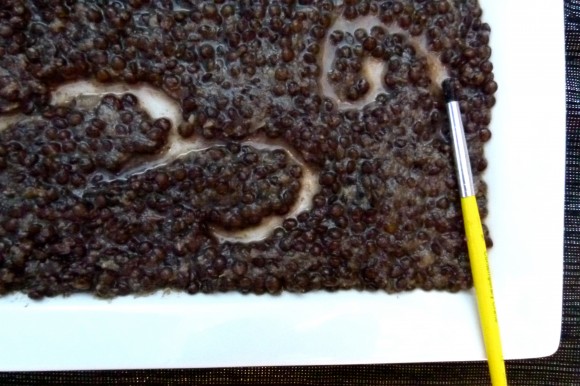 While we are all not painters, I am convinced that there is a little van Gogh (at least his positive creative side, perhaps even his troubled side) in all of us. Using Halloween as a theme, the brilliant, swirling stars become flying ghosts, and the starry sky becomes a "scary" sky made of black lentils and creamed mushrooms and leeks. Timely for Halloween but delicious all year around (minus the ghost eyes, which admittedly are borderline ridiculous, but let's keep with the theme).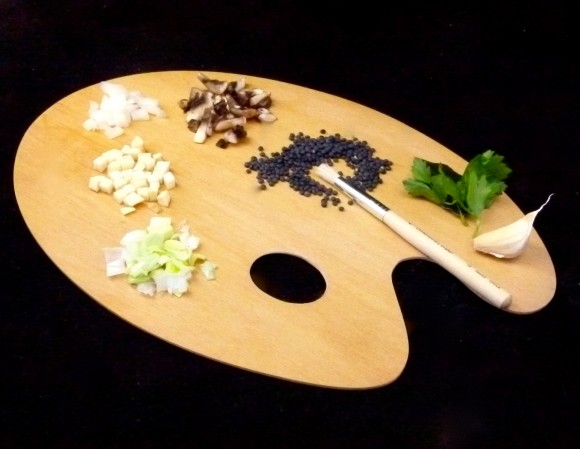 A few production notes for easy recipe "execution:" (sorry, Halloween theme…).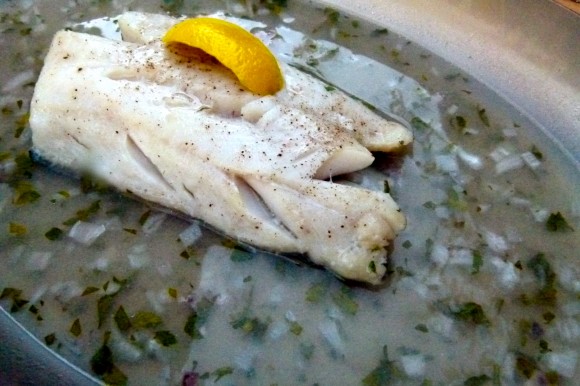 production and ingredient notes: braising fish
Braising fish fillets takes little time and reducing the braising liquid (called a fumet) makes a delicious sauce. This recipe is a classic French technique with an uncomplicated flavor profile. In truth, it is a simpler (and healthier version) of making a meuniere.
To braise fish, butter the bottom of a ovenproof pan or dish, scatter minced parsley and shallots on the bottom and add the fillets on top with a lemon peel. Add white wine and fish stock until the fish is ⅔ covered. After bringing the liquid to a quick boil, turn off the flame, cover with a lid (or foil) and place the pan in the oven. The evaporation from the liquid steams the fish and the falling condensation keeps the fish extra moist and infuses it with flavor. After 10-15 minutes in the oven, the fish is done. Reduce the cooking liquid stovetop for a delicious sauce. Remember that a "reduction" is simply a sauce that had been thickened by concentrating the liquid rather than adding a starch-based thickener or butter.
An easy alternative to braising is the en papillote method (demonstrated in my July 25, 2012 recipe post) which is steaming the fish in parchment paper. Rub butter on the parchment paper, place shallots and parsley on top of the paper, add the fillet, a little wine and fish stock, and seal the paper as discussed. The only down-side is that you will not have the fumet that you have with braising that adds a delicious bonus to the fish and the lentils.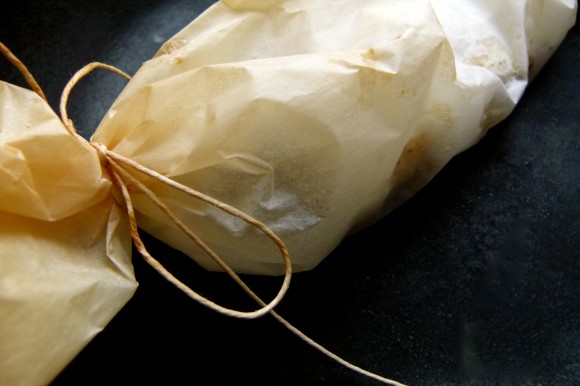 The recipe uses black cod; however, you can use other white fish: halibut, sea bass, white fish, or sole. Avoid strongly flavored fish (i.e., swordfish). Cooking time will depend on the thickness of the filets (sole takes less time).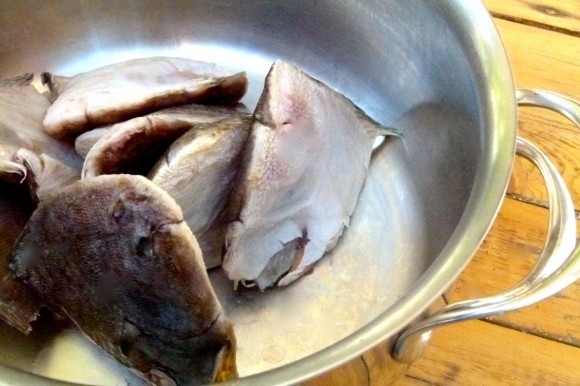 production notes: fish stock
Fish stock can be found in your grocery store. However, like many prepared stocks, they can tend to be salty. If you use a store-bought stock, adjust your seasoning accordingly (use less salt and mostly at the end of the cooking process).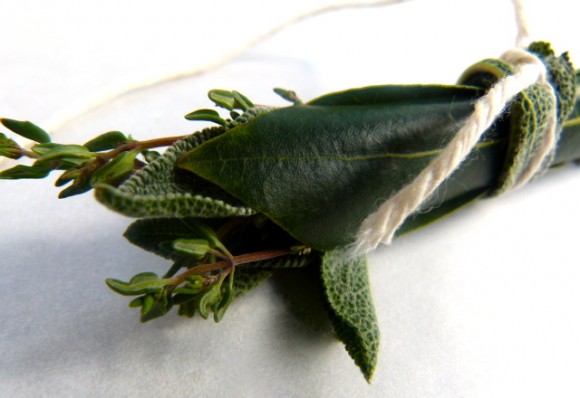 Homemade fish stock takes only 45 minutes to make and makes a world of difference. When you buy your fish for this recipe, ask your fishmonger for 2 pounds of fish bones/heads. This recipe makes 2 liters of stock, more than what you will need for the fish and the lentil recipe. Freeze the extra stock in pre-measured 1 cup sizes and use it as you need it. The stock will last 6 months in your freezer. It is great for the preparation of seafood generally, sauces for fish or other seafood, soups,broths, risotto, and rice.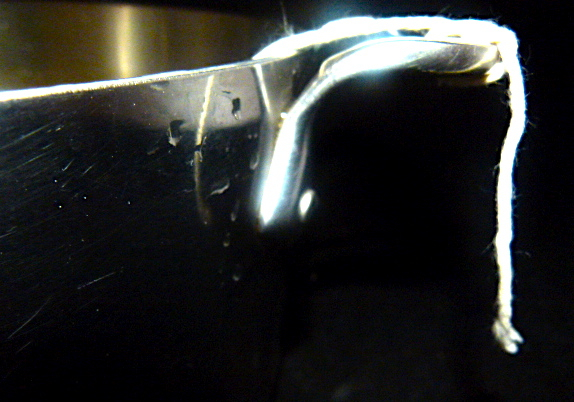 Finally, yes, you can use bottled water instead of fish stock for both the lentils and the fish; however, the flavor profile will not be as full as if you used stock and you will need to season more.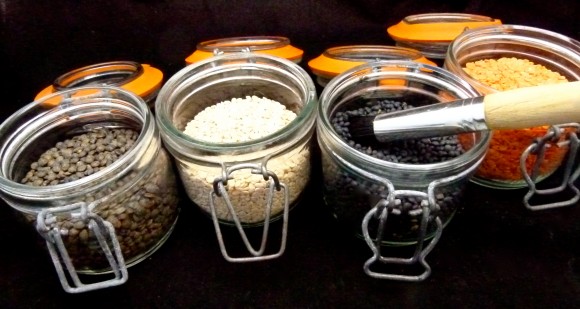 production notes – lentils
The lentils are simple to make and in the recipe I am giving you two options: (1) simmered lentils enhanced only by fish stock and fresh herbs; or (2) simmered lentils "creamed" with a mushroom and leek purée. Chose your version according to your time factor and flavor preference.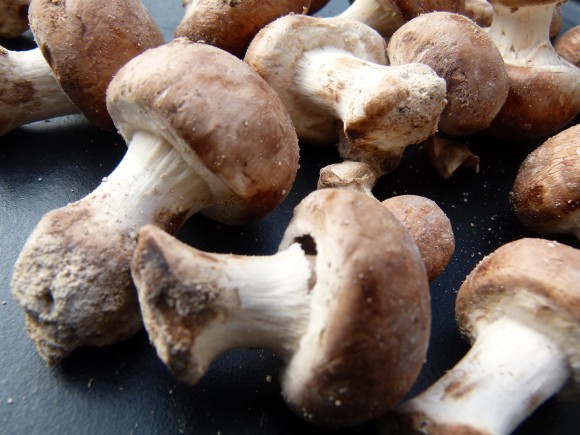 The purée takes about 20 minutes more time, but can be done ahead and stored in the refrigerator. The lentils with the purée has a creamier, softer texture with a rounder, woodsy flavor. The lentils without the purée has a heartier, simpler flavor profile. You can subitute Puy lentils for Beluga lentils.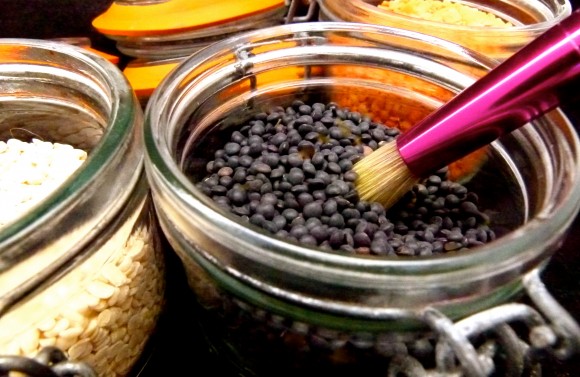 A recipe with options to fit your circumstances: gotta love that.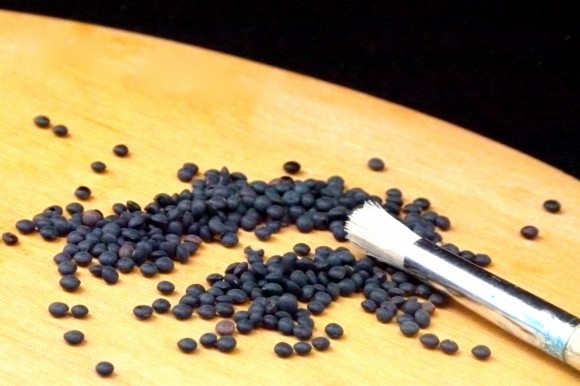 * * *
starry night;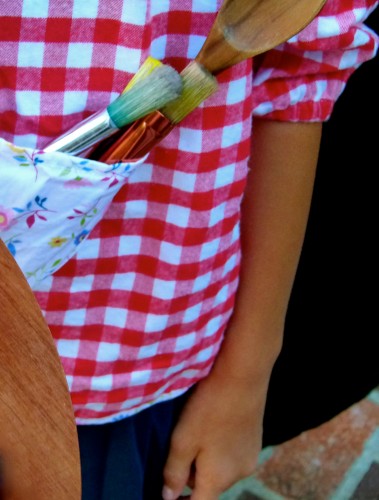 scary night.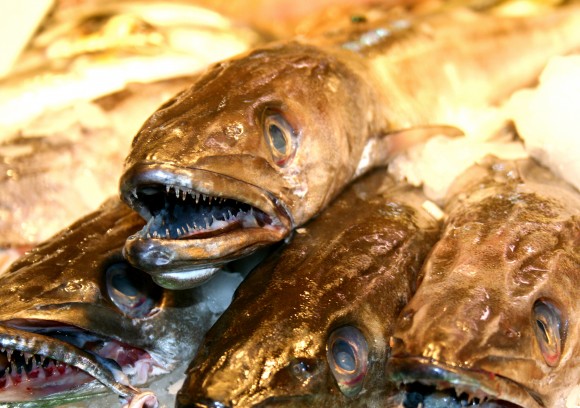 Happy Halloween.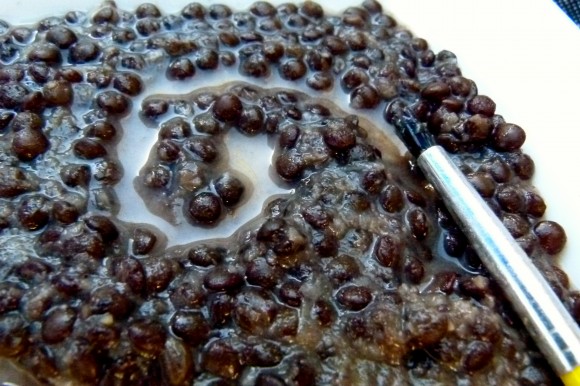 Mangez bien,
vivez bien et
"bon(e)" appétit ! (eat well, live well and enjoy)
LM
Tags: Beluga lentils, black lentils, braised fish fillets, dover sole, fish stock, ghost fish, Halloween, lentils, prepare fish, simple pleasures, starry night