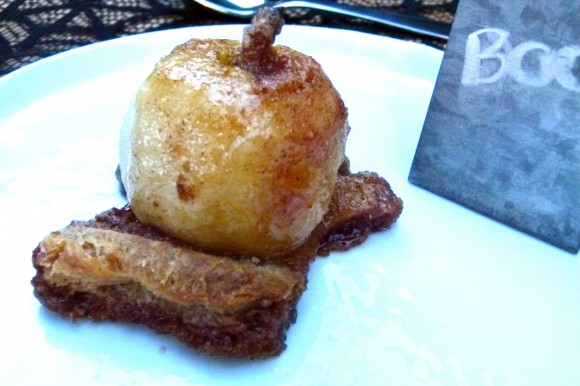 cinnamon-sugared baked apples on crispy, caramelized ghost toasts
stats:
serves 4
active time: 10 minutes
oven time: 30 minutes
what you need:
ingredients
4 beautiful (organic) apples
4 slices sandwich bread (pain de mie, brioche, or challuh), sliced 1 inch thick
8 tablespoons unsalted butter, pliable (bendable but not too soft)
½ cup granulated sugar
½ teaspoon ground cinnamon
fresh lemon juice (as needed)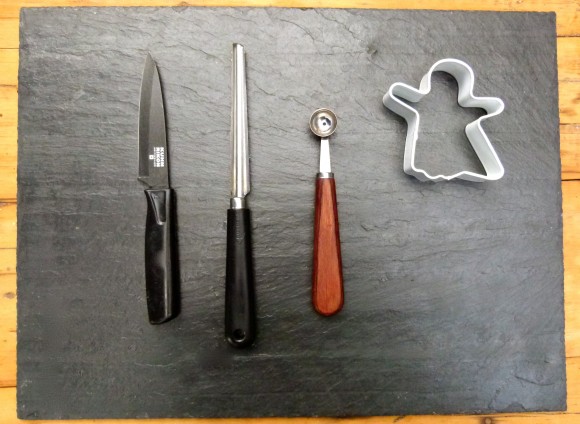 equipment
Halloween cookie cutter (roughly the same diameter as your apples)
baking dish or ovenproof pan
vegetable or apple corer
knife, fork , or tongs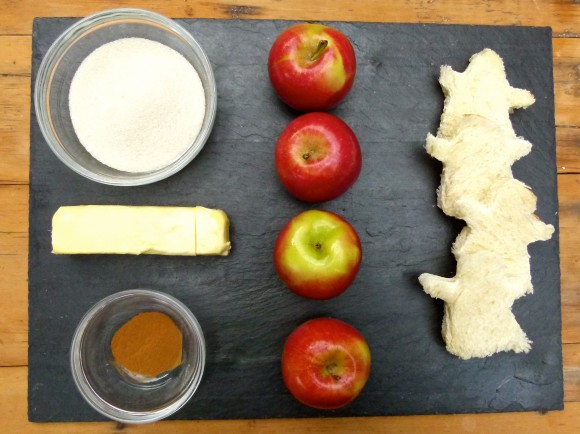 how to:
Prepare Apple

. Cut off a little bit of the bottom (to create a flat surface). Peel the apples, leaving the stem in. Rub the apple exterior with

lemon juice

to prevent browning. Use a vegetable corer or apple corer to remove the seeds and core. Enter from the bottom of the apple.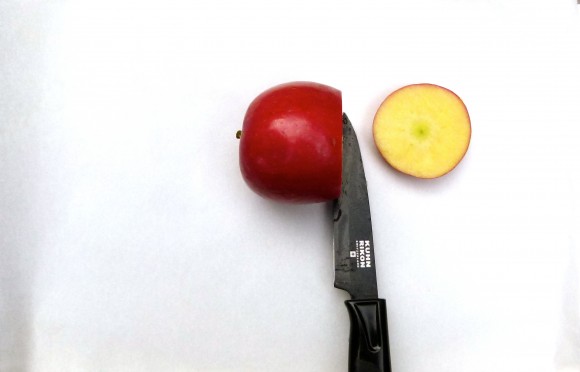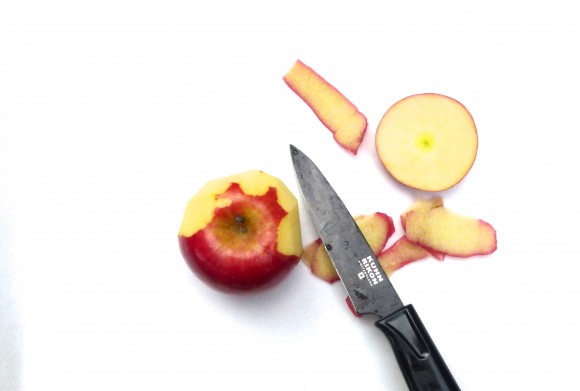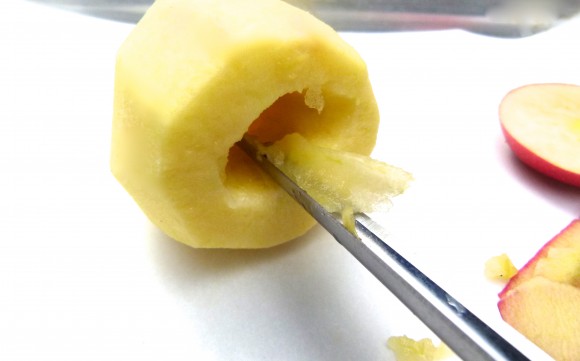 Make Compound (Cinnamon) Butter.

Mix together (with a mixer or a spoon) the butter, sugar and cinnamon.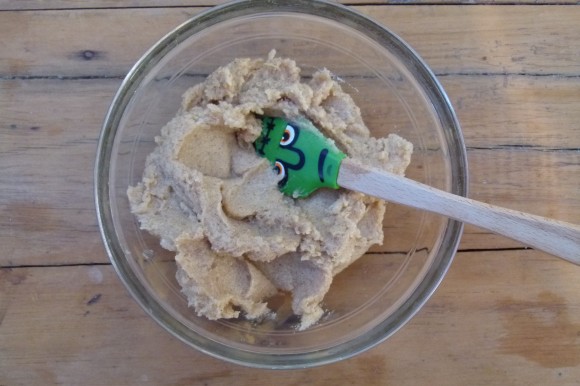 Stuff Apples.

Fill the interior of apple with the cinnamon butter (about 1 tablespoon for small apples).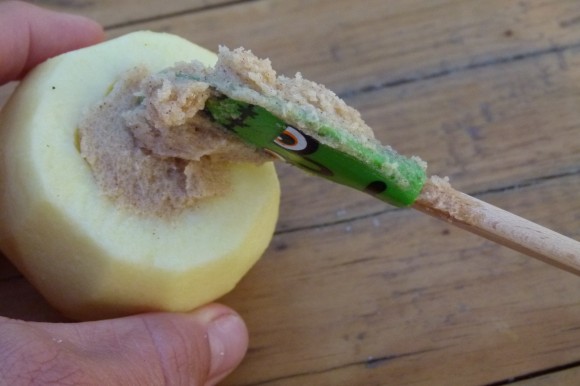 Make Butter Roll.

Take the remaining cinnamon butter and place it in parchment paper (or plastic wrap). Roll into a cylinder shape and place in the refrigerator to allow the butter to firm up.
Prepare Toasts.

Use a cookie cutter and press it into a slice of the bread. Set the crusts and bread trimmings aside (you can dry them and use them later for croutons or breadcrumbs… or feed them to your chickens).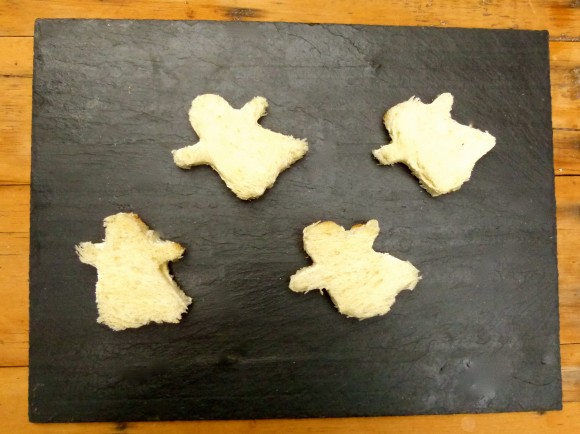 Prepare Baking Dish.

Slice off strips of the butter (about ⅛ inch thick) and cover the bottom of the pan or baking dish with the butter. Place the ghost slices on top.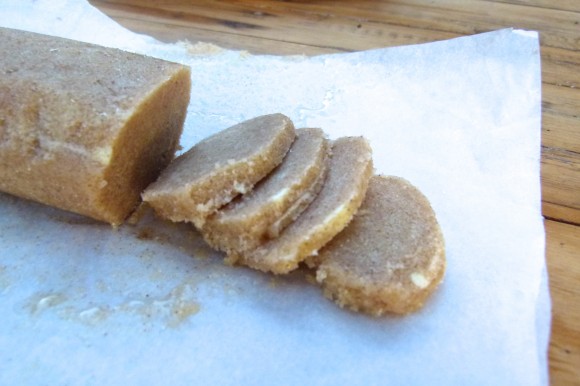 Bake Upside-Down.

Place an apple on top of the each ghost slice with the bottom up. Place the pan/dish in an oven pre-heated to

350 degrees Fahrenheit. Bake for 15 minutes.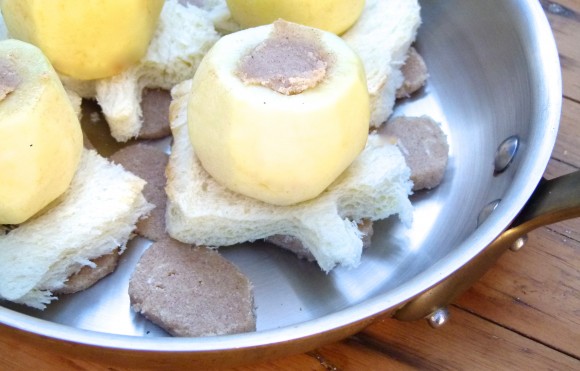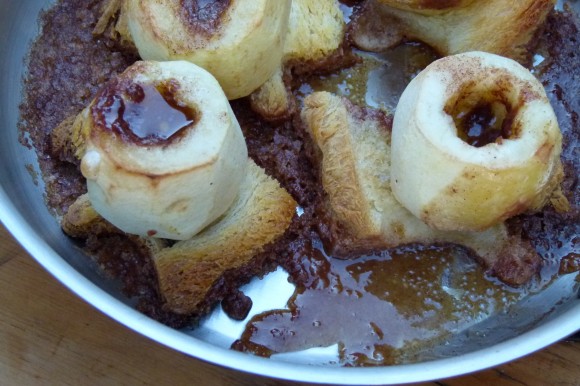 Bake Rightside-Up.

Carefully pull the baking dish from the oven. Use a fork (or tongs) and turn the apples rightside-up.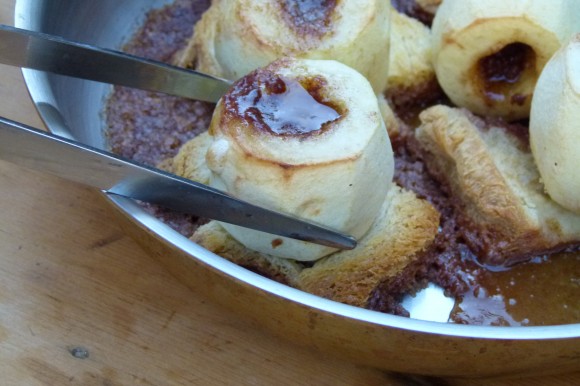 Add Pat of Butter & Baste.

Place a large slice of the refrigerated cinnamon butter on top of each apple. Return the pan/dish to the oven and

bake for another 15 minutes.

Use a large spoon to

baste the apples

in the melted butter a few times.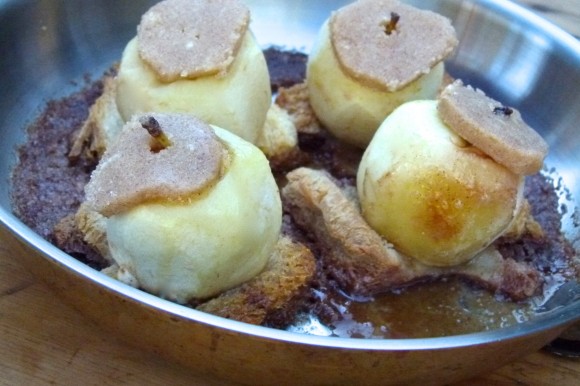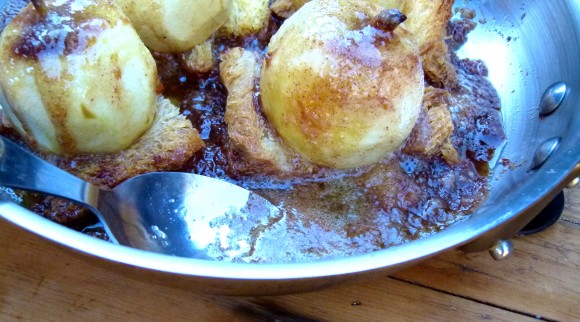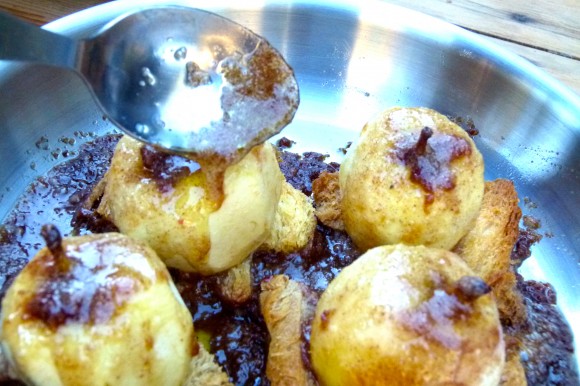 Bake Until Tender.

Bake apples until a fork or a knife can be easily inserted. You do not want the apples to be over-baked… they should still hold their shape, and the tops should only be slightly colored. Remove the pan/dish from the oven.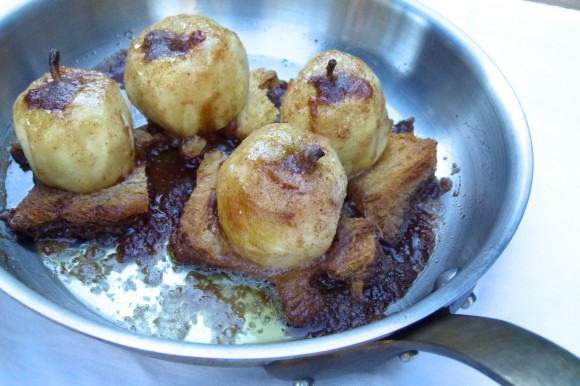 Cool.

Let the apples cool.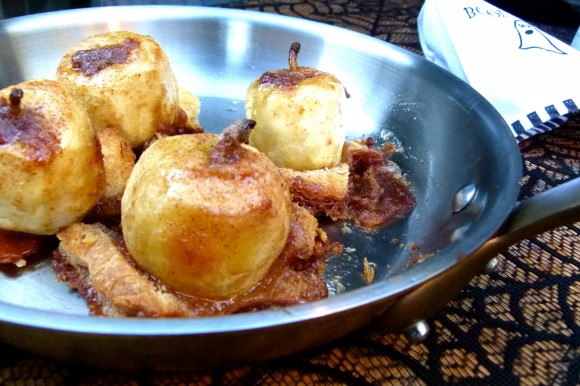 Serve.

Serve the apples warm but not piping hot. Serve on individual plates, or, place the baking dish on table and baste the apples one last time in front of guests . Use a spatula to plate.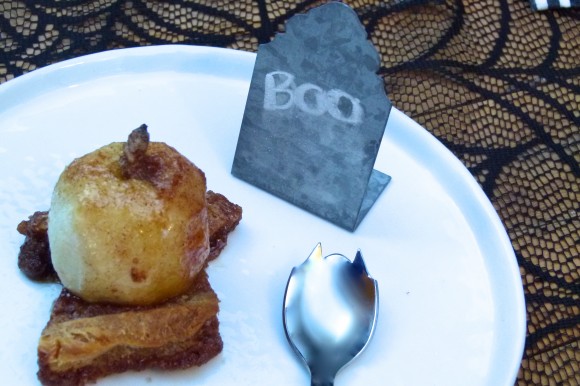 Tags: baked apples, cinnamon toasts, easy dessert, Halloween