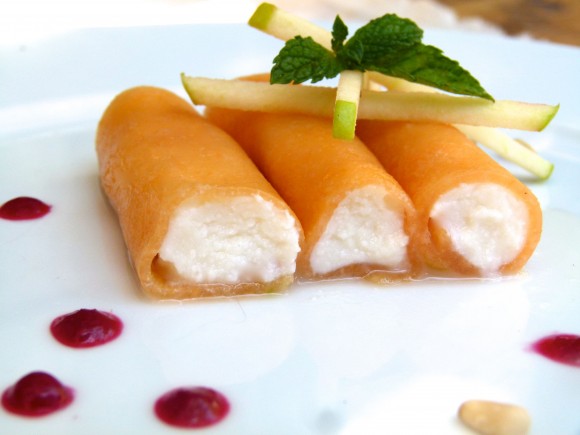 melon and honey-ricotta cannoli
(with raspberry coulis)
serves 4-5
what you need:
cannoli
1 sweet, ripe cantaloupe, cut/sliced as indicated
1 cuplow fat ricotta cheese
2 teaspoons quality honey, room temperature
sauce
5 ounces raspberries (fresh or frozen)
2 tablespoons granulated sugar
½ teaspoon fresh lemon juice
water (as needed)
garnish
fresh mint leaves (as needed)
toasted pine nuts (as needed)
granny smith apple, julienne (as needed)
how to:
Make Ricotta Filling.

In a bowl, mix the ricotta cheese and the honey together. Set aside (you can store the filling in a container in the refrigerator for later use).
Make Raspberry Coulis. Place the raspberries, sugar and lemon juice in a small saucepan over medium heat. Cook until the raspberries have liquified and the sugar has dissolved. Remove from the stove. Pour the raspberry liquid through a

sieve

to strain the seeds. Discard the seeds. Let the sauce cool. The sauce can be stored in the refrigerator to use later.
Cut Cantaloupe.

Cut the cantaloupe in half and remove the seeds. Lay the cut side of the cantaloupe flat on a cutting board, cut off either side (right and the left) about ½ inch. Lay the cantaloupe half on the its right side (as indicated), Cut off the melon rind (as shown). Square off the rounded side of the cantaloupe (as shown) and lay the flat surface on a

mandoline

.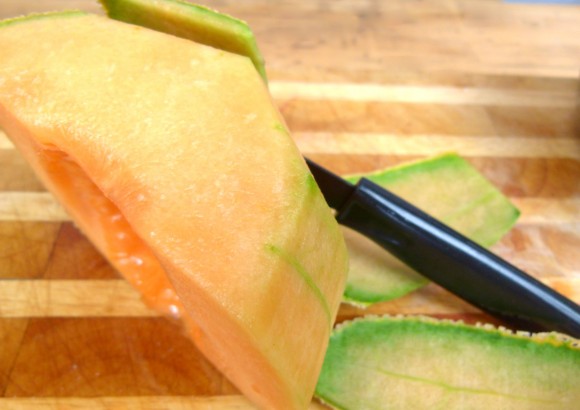 Slice Cantaloupe.

Slice until the slices begin to have a hole in the center (with the sides you do not sliced, chop and use for later or serve on the side). Repeat with the second half. Set aside. It is best to cut the melon before service rather than storing it sliced.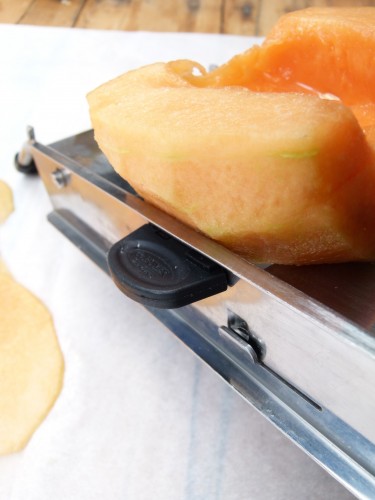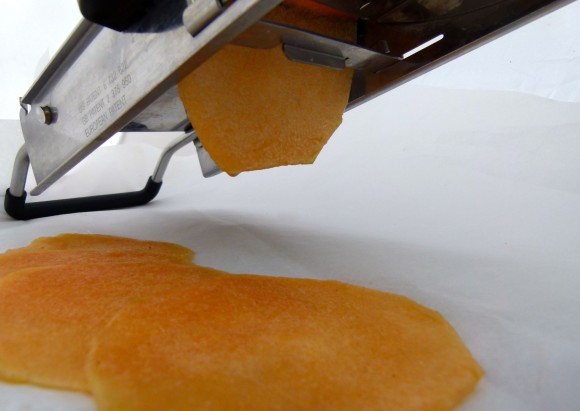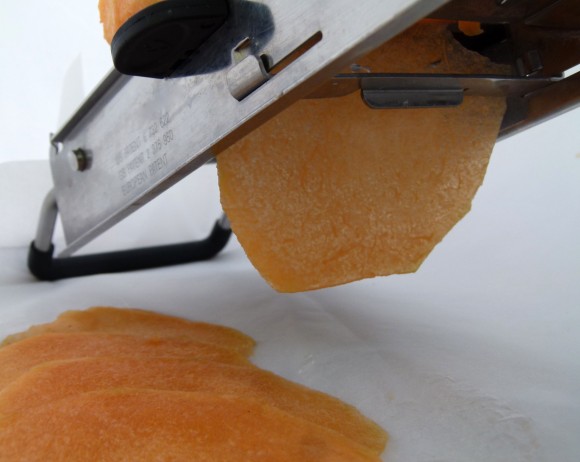 Assemble.

Place a tablespoon of filling in the center of one melon slice. Roll the melon like a cigar. Serve with raspberry coulis (if the coulis has thickened, add a little water to make it sauce consistency).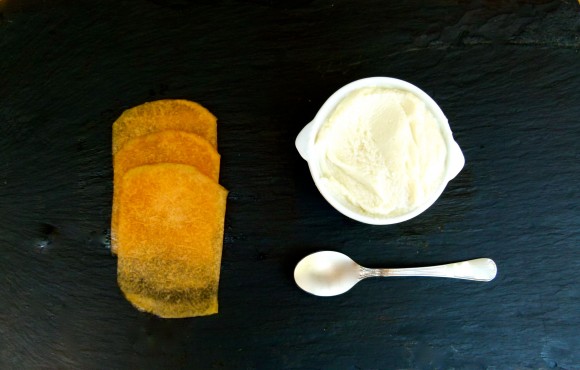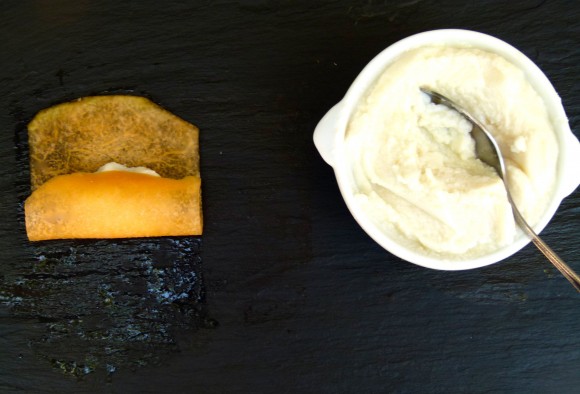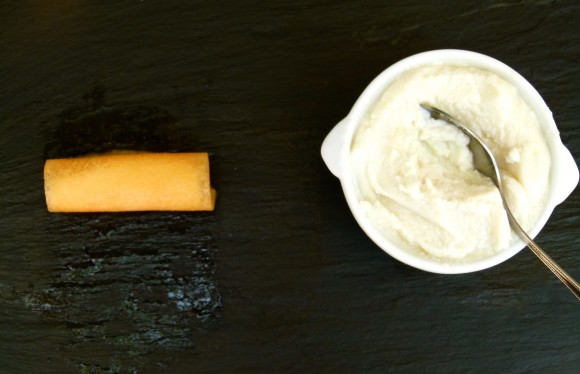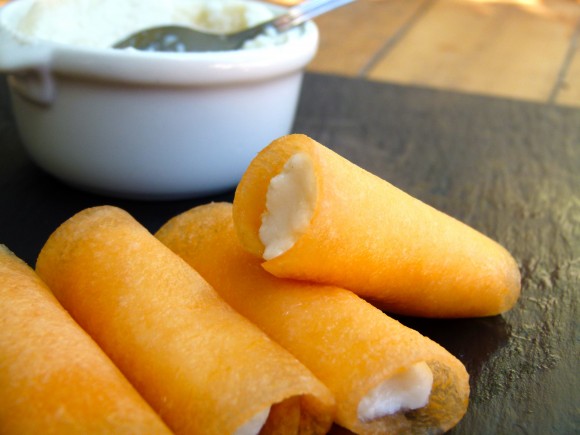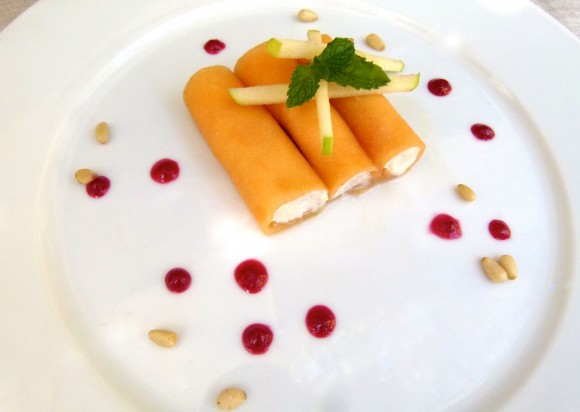 Tags: cannoli, cantaloupe, cheese, easy desserts, healthy desserts, honey, melon, raspberry sauce, ricotta