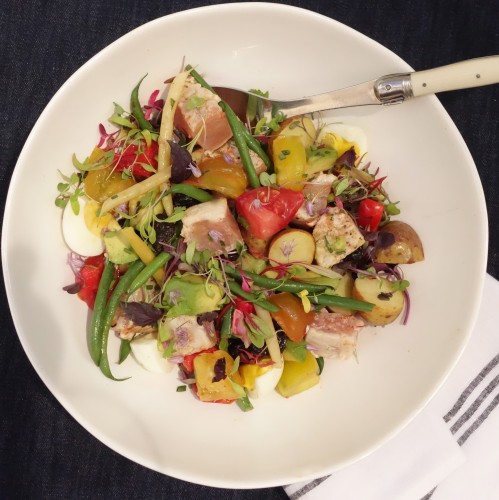 a dream kitchen, a village in Provence, and a favorite salad  
Salade Niçoise (à ma façon)
(salad Niçoise my may)
There was a photograph of a kitchen on Instagram which gathered several "likes" and one person commented, "my dream kitchen." It made me think. What is my "dream" kitchen?" Do I have one? What would be in it?  The topic is hardly unique. Elizabeth David wrote an article about the same thing but I believe the discussion was prompted by magazine competitions, not an Instagram photo. Times are different but the question is still fun.
I reflected on the various kitchens I have worked in throughout the years: professional and private; very elaborate to quite small; organized and well-planned to the utterly disorderly; efficient and those a little more challenged. I sat down in my own kitchen and began to write down my requirements for the kitchen of my dreams.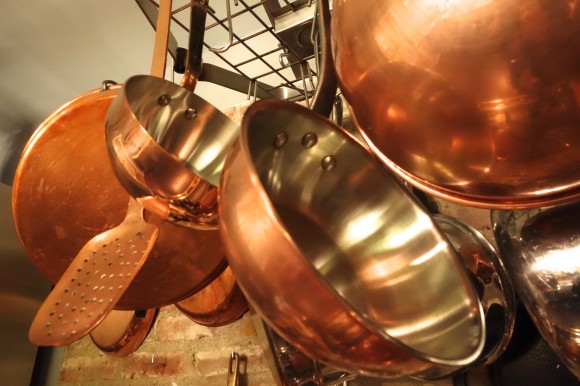 A quality gas stove with at least five burners that sound like F12s when you fire them up immediately came to mind. Copper pots and pans with the right amount of patina, cast-iron skillets handed down through the generations, an immersion blender for purées, a mixer, hand-blown glasses from Biot, bee-adorned knives from Laguiole, and chef knives from Germany with wooden handles that fit snugly in my hand. I love all of these things but if I didn't have them I would still be quite content. I crossed off all of these items except for the basics like good, sharp knives and a functioning gas heat source. I then came up with three things that I must have in this fictitious kitchen of my dreams:
First on my list was fresh air. The space itself did not need to be of any particular size (goodness knows that my Paris kitchen is space-challenged), but I would like a door or window, well-portioned to the space, that opens to the city below or the country outside and will keep the kitchen naturally cool. Perhaps it was the 100 degree weather in LA that drove this thought but cooking with a view of something nice and the fresh air, makes me happy and definitely part of my dream kitchen.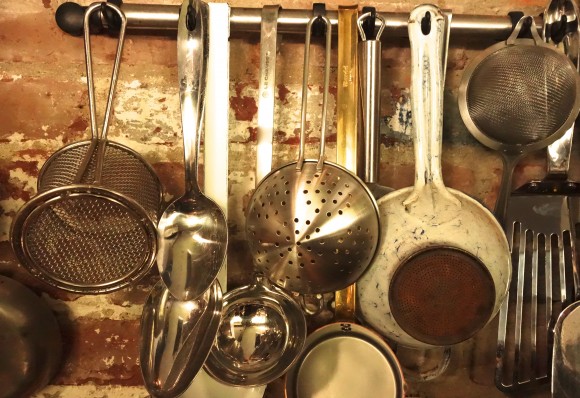 Copper pots and kitchen gadgets are indeed fantastic but if I had to choose, I choose ingredients over truc. Second on my list: the freshest, most flavorful ingredients possible, whatever that is, even if it is only coeur de boeuf tomatoes, olives, and herbs. Ideally it would be a kitchen garden so I need not go far for my menu inspiration. If there is no room for a jardin I would like the ability to obtain fresh ingredients without sitting in traffic. In Paris I don't have room for a jardin (except for the herb pots outside my window) but I only have to walk downstairs where I have a selection several produce stands, three boucheries, and a poissonerie.  I love that.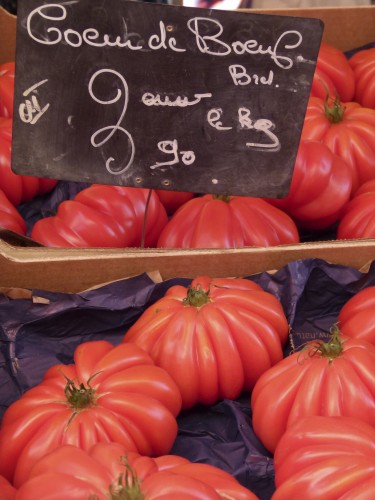 In addition, while I can think of a lengthy list of dried legumes, flours, sugars, mustards, and honey I would love in my larder, if I had my favorite salt (gros sel de Guérande – large, grey chunks of flavorful sea salt with a hint of minerals hand-combed from the salt beds in Guérande), a fruity, green-hued olive oil from Baux-de-Provence, an aged Balsamic from Modena (that is so rich you can eat it by the teaspoon), and some creamy, yellow butter from Normandy, that combination of 4, in that order, would be ingredient heaven. That is all I need. Four basics and easy access to quality ingredients are part of my dream kitchen.
Lastly, my dream kitchen has to have a place to sit – preferably a large communal table  – where hungry people (and people who do not yet know how hungry they are) can gather. As a drew this table on my yellow paper and looked at my short list it became pretty clear: my dream kitchen isn't about the location or size of the space, it is not about the collection of pots or the appliances, it is the activity in it and the sharing of delicious things with family, friends, clients, all the people that have been a part of the kitchens of my life.
Then one place, one little kitchen, a space filled with memories past and to be made, came to my mind. It is not my own nor did I ever work there. It belongs to my dear friend and her family. For the past eight summers, my daughters and I stay at the beach and drive to the hills of Provence to the small village of Berre les Alpes where this lovely space filled with good people and delicious food can be found.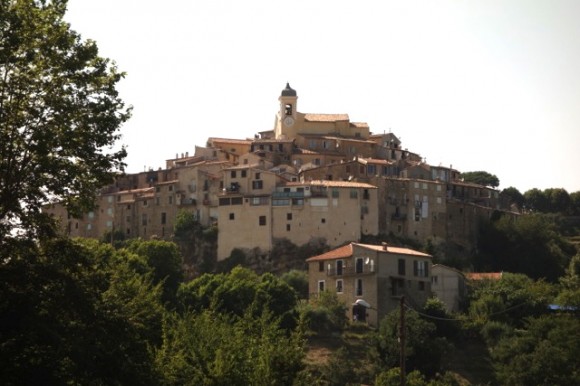 Provence is in the south region of France. It includes the Luberon in the southwest where it is lush and hilly with goats and cherry trees …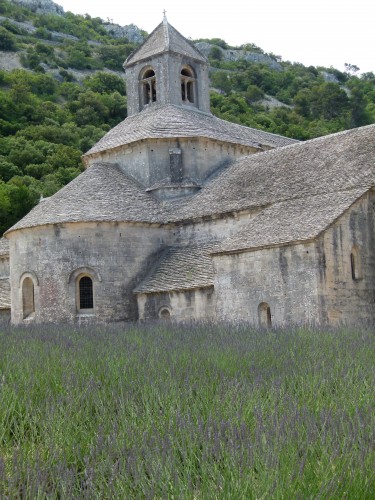 to the Côte d'Azur in the southeast known for its beaches and boats where you will find places like Saint-Tropez, Cannes, Mougin, and Nice. If you continue past Nice you will find places such as Eze, Beaulieu, Monaco, and Menton before reaching the Italian border.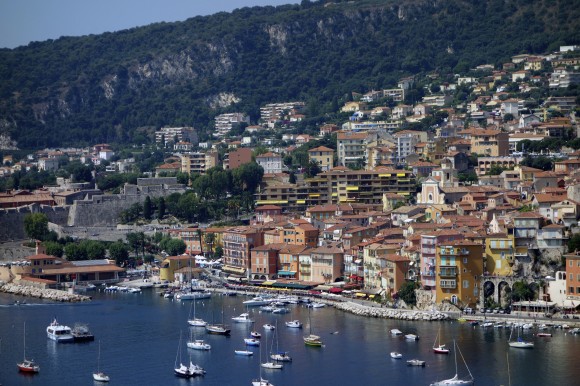 Berre Les Alpes is located in the hills north of Nice. It is a perched village – of which there are so many spread throughout Provence- meaning that it is a stone village positioned on the top of a hill. It looks as if it is hanging from the top of the mountain and sometimes such villages are referred to as "hanging" villages. The buildings are made of stone. L'eglise (church), le marché, and la boulangerie close by one another are at the center of the village.
The roads leading to Berre are narrow and curvy and often require one side of traffic to stop and pull to the side as much as your nerve will let you to allow the approaching car to pass. Driving the curvy road at night is a whole different experience the first few times you dare it.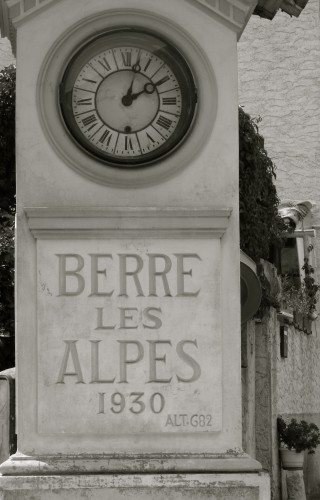 When you reach the top of the hill you come to a hairpin turn in the center of town marked by this clock. To the right is the town center. To go to the left is the residential area and you must make a 3-point turn around the clock. Traffic stops, without pressure, to allow you to turn; the 3-point turn must be done and everyone respects that.
It is here in this perched village where life is simple and quiet. Generations of the inhabitants know one another and celebrate the traditions and ceremonies as their parents and grandparents did.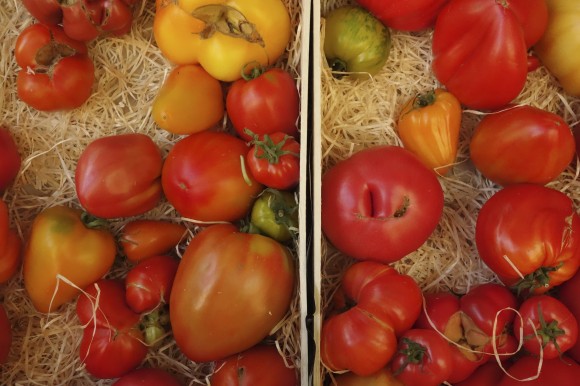 This kitchen that came to mind is small but functional. There is a little stove, but we primarily used the grill on the patio. Floor to ceiling glass doors open to the large patio which overlooks the Provencal hills of lavender and olive trees. The donkeys and horses cause some commotion next door but not too much. We watch the children run through the hills on the little paths weaving in and out of sight, picking flowers, looking for wild boar tracks with the "danger" that one will pop out from behind a bush (at least in their minds the possibility of this danger makes them all very brave and adventurous). By the time the ambitious sun sets, they will be exhausted.
On the patio is a large table where various family members spanning three generations, friends, and acquaintances gather.
"À table !" we shout to the children. Adults raise their Provençal rosé and the children raise their glasses of Grenadine water, a treat reserved for summer.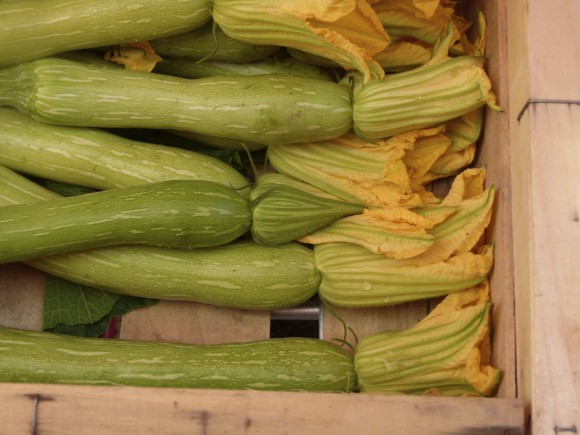 The passed food is simple and served on large dishes in hues of mustard yellow or olive green. The food is from the cooperative market where the neighbors all bring their treasures and everyone samples and swaps: fresh chèvre, sausages from local animals, melons and tomatoes that were permitted to fully ripen under the sun, zucchini that I have only been able to find in the south with their blossoms, and locally cured olives. Everything is so flavorful as it is a cook's job is easy. Life is delicious and ideal. If we are lucky, my friend's mother makes an apricot tart for dessert that always has the parfait amount of sweet and tart. 
So there it is – my dream kitchen – inspired by a fantastic reality of simplicity, gracious hospitality, and wonderful people we consider family. It seems only fitting that as I think about our summers in Provence that I share with you a classic dish of  Provence: a Niçoise Salad or "Salade de Nice."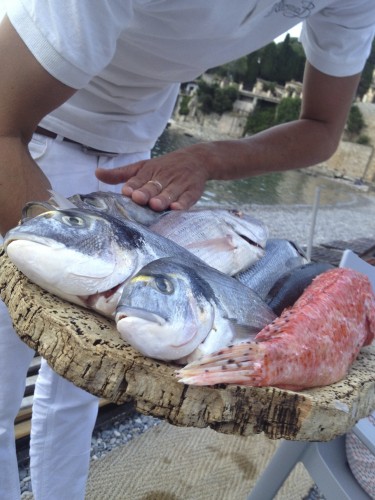 A Niçoise salad is comprised of ingredients that are commonplace in Provence: fresh tuna, sweet tomatoes, potatoes, haricots verts (green beans), eggs, and olives. Anchovies are a common addition, but anchovies are not as beloved in the States as they are in France, so instead I add fresh herbs, micro-greens, and avocado to my California adapted version. The dressing is a simple mustard tarragon vinaigrette which I suggest serving on the side and let your guests dress their own salads (because when you do dress it the tomatoes, eggs, and avocado, begin to fall apart).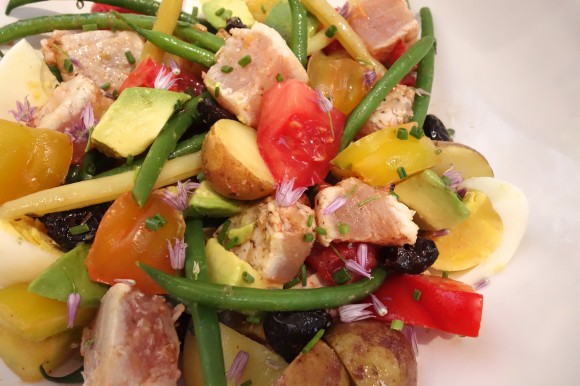 This salad transports me immediately to the south of France and our dinners on the patio with the complacent Cicadas chirping and the balmy air and scent of lavender perfuming our skin while we pass chilled rosé.  It may be it the delirious heat of the California sun but I already feel as if I am on vacation.
à table !
et
un très bon appétit…
LM
pour M. et Mme. Broniewski avec amour et gros bisous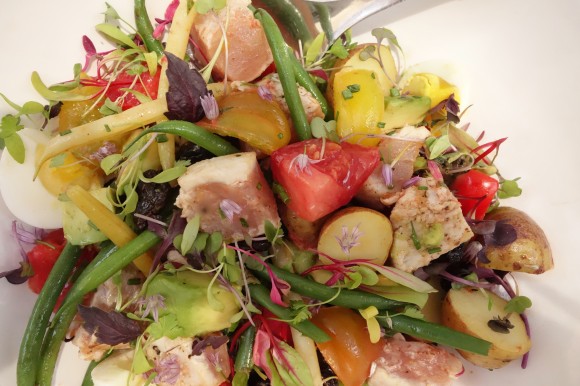 Salade Niçoise (à ma façon)
(Salade Niçoise, my way)
 serves 6
dressing
2 tablespoons red (or white) wine vinegar
1 teaspoon Dijon mustard
6 tablespoons quality olive oil
1 teaspoon gros sel de Guérande, and as needed
1-2 teaspoons minced fresh tarragon
salad
~1 ½ pounds sushi-grade Albacore Tuna
kosher salt as needed
freshly ground black pepper, as needed
½ cup Niçoise olives (or cured black olives)
1 ½ pounds beautiful sun-ripened heirloom tomatoes
5 hard-boiled eggs, peeled
12 ounces new potatoes
6 ounces haricots verts (or blanc)
1 ripe avocado
1 handful micro-greens or small, tender leaves  (such as beet tops, mesclun)
fresh tender basil leaves, as needed
chive flowers, as needed
10 fresh chives, minced
Make dressing

. Place vinegar and mustard in a bowl. Whisk in oil. Add salt. Add tarragon. Mix and set aside.
Cook Potatoes

. Place potatoes in a saucepan filled with salted cold water. Boil until a fork can easily be inserted but the potatoes but retain their shape. Remove potatoes with a slotted spoon and place them in an ice bath. Drain. Dry. Set aside.
Cook Beans

. Return the salted water to a boil. Add the haricots verts and cook for 2 minutes. Remove and place beans in an ice bath to cease the cooking. Drain. Dry. Set aside.
Prepare Tomatoes

. Core the tomatoes. Heirloom tomatoes have few seeds so you do not need to remove them. Dice the tomatoes and place in a bowl. Sprinkle with salt. Set aside while you are searing the tuna.
Sear Tuna

. Sprinkle top and bottom of tuna with salt and pepper. Place a pan over a medium-high heat. Add olive oil. Once hot, add the tuna. Sear the top and the bottom (about 1-2 minutes on each side). Remove with tongs and set aside on a plate lined with paper towels. Dice the tuna into 1" cubes.
Prepare Remaining Ingredients

. Drain the water from the tomato bowl. Remove the pit and skin from the avocado and dice. Quarter the hard-boiled eggs. Half the potatoes.
Assemble.

Combine ingredients – tuna, olives, eggs, haricots verts, potatoes, avocado, greens, tomatoes – on a large serving platter or individual plates. Add fresh herbs and chive flowers in a beautiful way. Whisk dressing again for a good emulsion. Serve the dressing on the side.
Tags: berre les alpes, France, light meals, light salad, Nice, protein, provence, salad de nice, salade nicoise, summer recipes