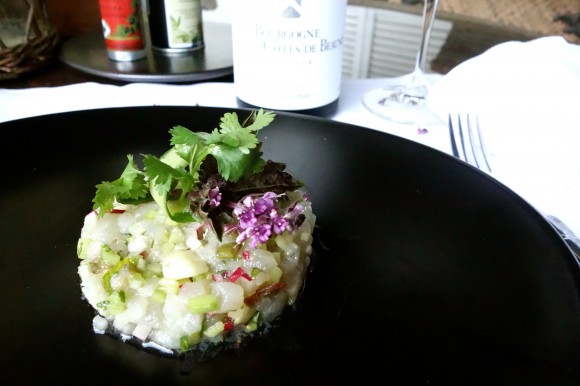 La Rentrée, l'art du cru, and what Parisens really eat
 recipe: tartare de daurade (sea bream tartare) 
If you have traveled to France in the month of August you know that the country really comes to a halt. As a friend aptly noted, "Ah… grandes vacances, where everyone is out and out of it." C'est vrai (it is true).
For the month of August (although it is creeping into July as well) there is a customary and societal expectation of absenteeism. Everyone takes time to re-charge their battery and spend time with their family. This uniform expectation of doing nothing and getting nothing "accomplished"  I have grown to love as there seems to be no downtime due to texts and emails sent to your portable phone. When you accept that nothing — nothing — will just get done in August, it is very liberating (although as an American it took me some time to come to terms with the notion). You plan around it and guess what? Everything still gets done. French time.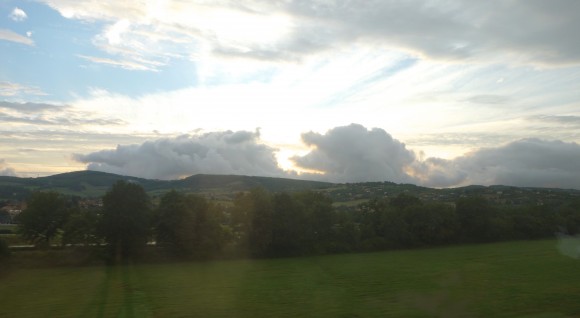 My daughter took this photograph on the train returning to Paris from Nice. I like it because to me it says "au revoir" (bye, see you again) to the summer.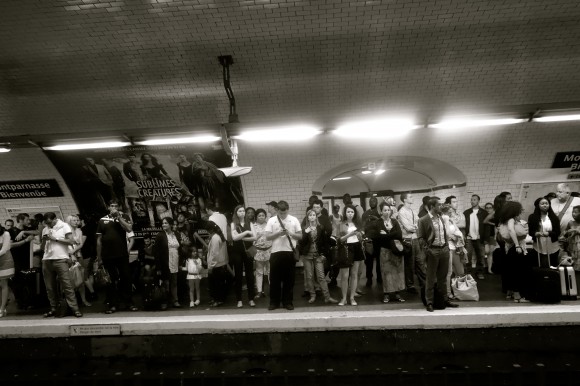 La Rentrée is when things resume to the normal routine. The end of grandes vacances. The end of summer. The beaches are quiet. The patio chairs in the south are empty.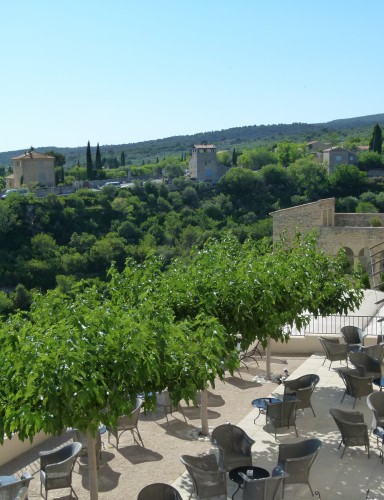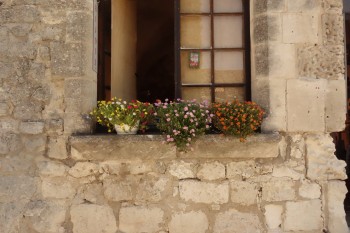 Country homes are closed up. The days begin to get shorter.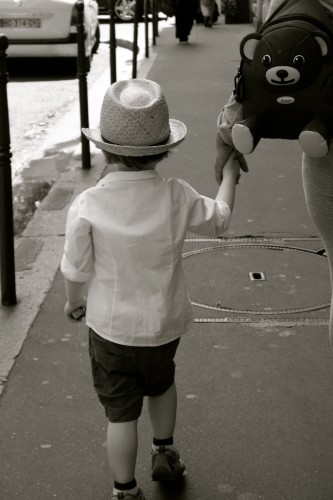 The children go back to school.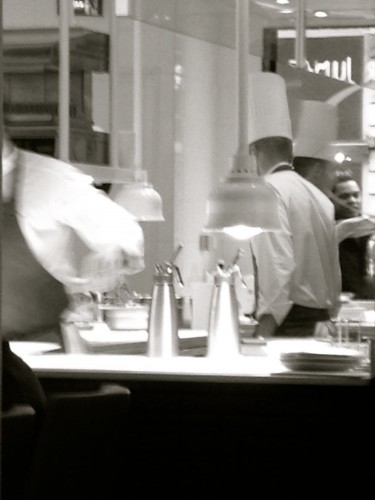 Restaurants that are closed, reopen.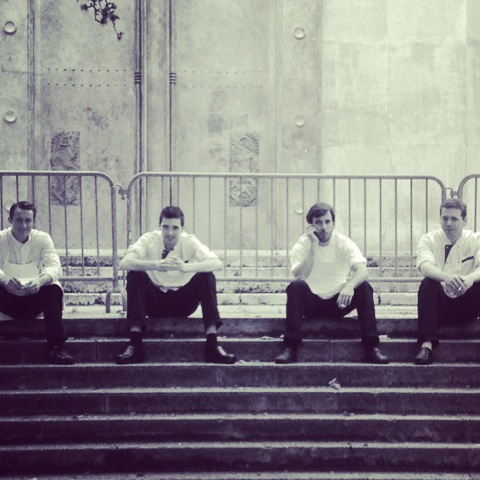 Businesses resume their business-like activities and things do not seem to be as lost in the mail (but that may just be a coincidence). 
In fact in this very week (if you have been following my visa story) I received the French translations I needed, I submitted the documents and I received a "nous accusons réception des documents" (not accusing me of anything but acknowledging the receipt of the documents), and the syndic of my apartment building also "confirme que les travaux ont été exécutés à ce jour" (confirmed that the worked of which I inquired had been done). Ah, see what happens when you give people time to recharge?
Things are looking up and I remain optimistic that productivity will continue.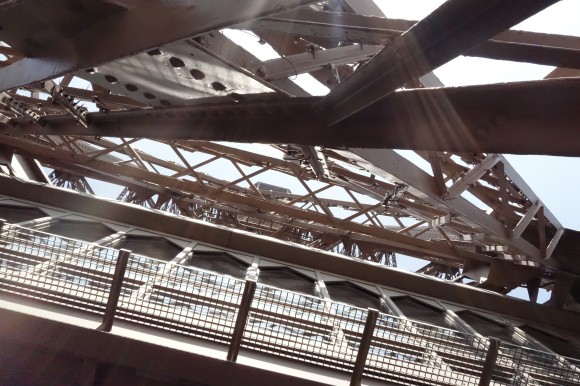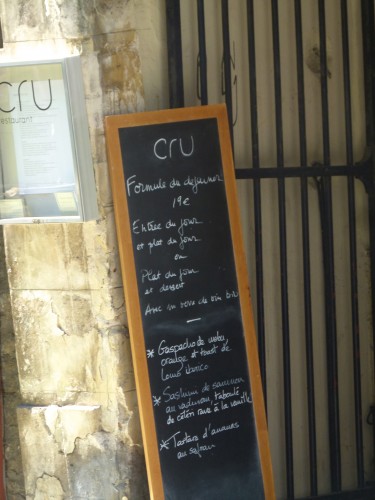 If you visited Paris this summer you may (or may not have) noticed that there is a cru obsession. "Cru" (pronounced "crew") means "raw" (cuit means cooked). However, it is not a summer thing, this cru obsession is here to rester (stay).
For the last six years (if I had to put a number on it), Parisien chefs have incorporated Japanese/Asian flavors and preparations in their food. No longer are you limited to the 1st arrondissement to obtain amazing sushi. This summer, crus were everywhere and Thai basil, fresh ginger, and lemongrass were popular flavors. It is rumored to have started on the savory end with Iñkai Aizpitarte, I am not really sure. With 40,000 plus restaurants and hundreds of talented chefs, I am not sure whom (or if only one person) can take the credit.
This influence is not limited to savory. Pâtisserie Sadaharu Aoki  in the 6th arrondissement has long been one of my favorite pâtisseries in Paris. There you will find classic French desserts reinvented using Japanese flavors (yuzu, green tea, cherry blossoms, etc). 
Parisiens eat a great deal of fish. Seafood is delivered every day to the high-end Parisien restaurants from the north and the south. Carpaccios and tartares are staples in many restaurants as well as bistros (which I know  people find shocking because if you think of a bistro you think of steak and fries and lots of sauce), even those that are not known to have a French-Asian/Japanese identity with their food.  My favorites for tartares are Septime, 114 Faubourg, Bon, and Cru. Le Châteaubriand, La Société, and Matignon use these cru techniques with respect to vegetables and fruit. The artichoke carpaccio with parmesan and balsamic glaze is one of my favorites (you can find it at the latter two).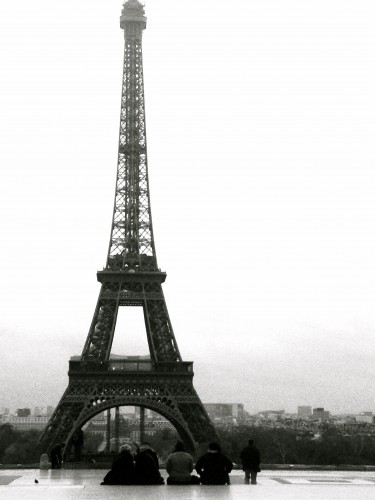 If you are not in Paris for La Rentrée, this week's cru recipe will take you there because it is just like a tartare you would find in Paris. No cooking. Perfect for the hot weather.
A combination of fresh fish and refreshing, hydrating flavors — green apples, radishes, tomatoes, and cucumbers –it is très Parisien et si bon !  The recipe is below.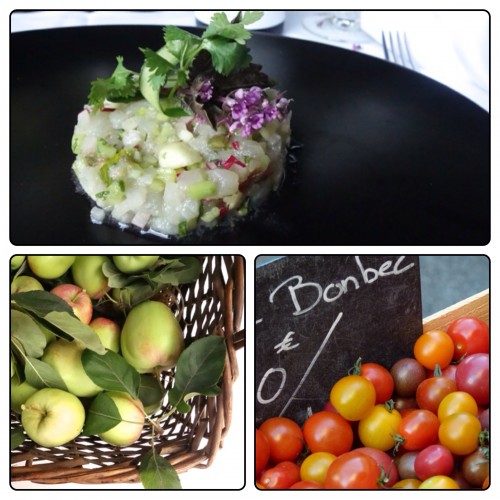 à table (come to the table, it's time to eat)
LM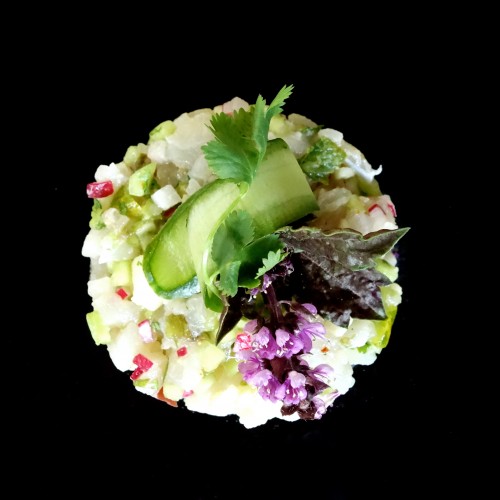 tartare de daurade (sea bream tartare)
The key and absolute requirement to a good tartare is fresh fish.
Buy fish from a fishmonger you know and trust and use the fish that day.
If you cannot find sea bream, you can use John Dory or loup de mer…
all of these are a little sweet  white fish with firm flesh, not too thin/flaky like sole or too meaty like halibut)
serves 4-6  
active time: 20 minutes
nonactive time: 30 minutes
4 fillets of daurade (sea bream) without skin or bones (about 5 ounces each)
1 cup small diced Persian cucumber (peels and seeds removed)
1 cup small diced radishes
½ cup small diced heirloom tomatoes (seeds removed)
3 tablespoons minced green apple (peeled and cored)
3 teaspoons fresh minced cilantro (coriander)
2½-3 teaspoons quality olive oil
1½ teaspoon fresh lemon juice
¼ teaspoon piment d'espelette (optional)
¼ teaspoon quality sea salt (sel de Guérande)
pinch of freshly (fine) ground black pepper
how to:
Dice

. Using a very sharp knife, remove the fish skin (or ask your fishmonger to do it) and dice the fish fillets into small cubes. Dice the cucumber, radishes, apple, and tomatoes to the same size as the fish. Place in a bowl. Add the salt, lemon juice, olive oil, and piment. Gently toss. The ration of fish to raw vegetables and tomatoes should be equal.

Rest

. Place bowl in the refrigerator for 30 minutes. When ready to serve, incorporate the cilantro.
Tags: cru, fish tartar, no-cook meals, raw, sea bream, tartare de daurade, tomatoes