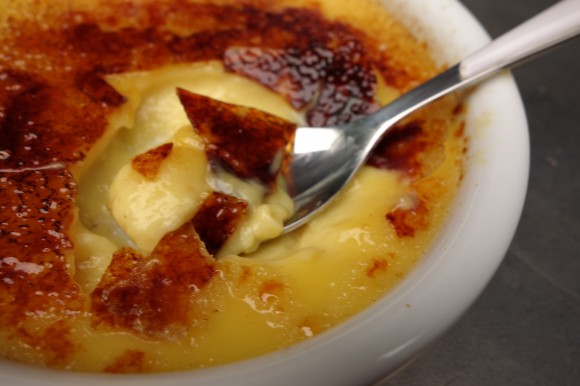 the gift of time:
holiday hosting just got easier with two delicious
(and simple) holiday desserts
My mother asked me what I wanted for Christmas. "Nothing," I responded, "except more time." The end of the year seems like a race. I know I am not alone in this sentiment. It is a juggle between the end of the school year activities and holiday preparations with an already over-committed work schedule and daily tasks of a parent. Multi-tasking at its best. In fact, I post this blog to you as I indulge in an early birthday gift of making the grey disappear from my hair. My wish for the "gift of time" inspired this week's simple pleasure: two easy holiday desserts, eggnog crème brûlée and a pear frangipane tart with vanilla bean and orange.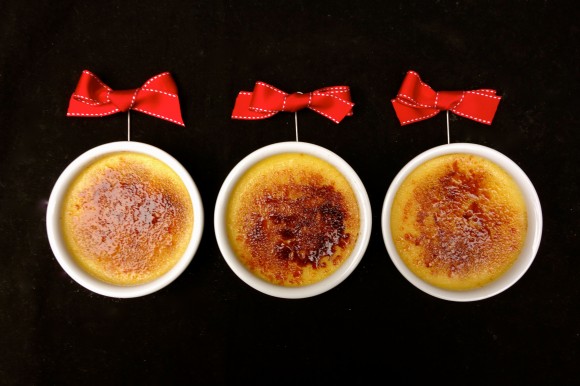 If you are hosting for the holidays, or were asked to contribute a dessert, this week's recipes may make your task a little easier. Both desserts are easy to prepare, take little time, and can be made in advance. They are are completely different in flavor and style yet both are perfect for this time of year.
The eggnog crème brûlée is my holiday take on that famous French custard. The custard takes 10 minutes active time, 30 minutes oven time, and 3 hours to chill. It is best if prepared the day before and placed in the refrigerator overnight to chill. Brûlée (burn) the sugar on top before service.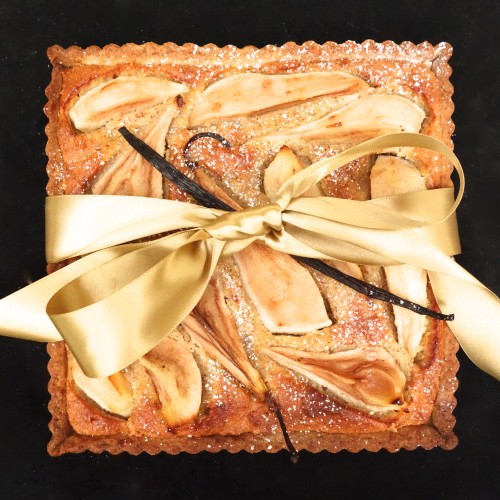 The pear frangipane tart is a classic holiday tart best in the autumn and winter months when pears are at their most flavorful. The tart can be prepared in advance and it takes about 30 minutes active time and 60 minutes oven/rest time. Making this tart involves 3 steps which do not have to be done all at once (good for a busy schedule): (1) making the frangipane (which can be done in advance); (2) making the tart shell (also can be done in advance) and partially baking it; and (3) filling the tart shell with the frangipane and the pears and baking it until golden. Seasonal pears go well with the vanilla and the almonds; however, you can substitute raspberries for the pears if you prefer.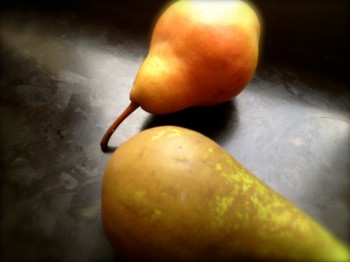 My hairdresser tells me my hair is done which means so is this post. Had I been in the kitchen, I could have made both of these desserts and the tart would be baking, but I am happy knowing that my hair is temporarily not the color of the stormy sky and that these simple holiday desserts, may make things a bit easier for you in this crazy, festive, holiday time.
On your mark, get set, go…
mangez bien
vivez bien
et bon appétit !
LM
Tags: creme brulee, easy desserts, eggnog, holiday, pear frangipane tart