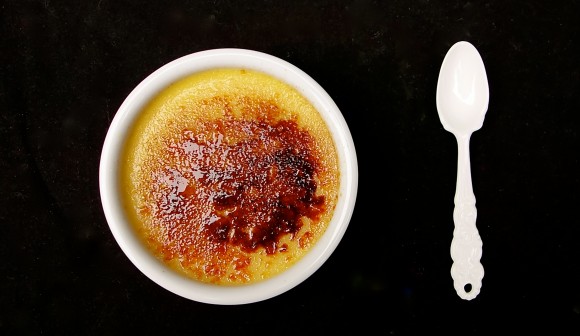 holiday eggnog crème brûlée
serves 4
what you need:
custard
1 cup heavy cream
1 cup lowfat eggnog
½ teaspoon freshly ground nutmeg
½ cup (4 ounces) granulated sugar
1 tablespoon brandy
5 fresh egg yolks
brûlée
granulated sugar (as needed)
how to:
Mix Yolks

. In a mixing bowl, combine egg yolks and brandy. Set aside.
Infuse Dairy and Scald It

. Put cream, sugar, eggnog, and nutmeg in a saucepan over medium-high heat. Bring to a scald until sugar dissolves. Turn off flame.
Temper Eggs

. Slowly pour the scalded cream mixture into the yolks, whisking continuously to combine. Remove from heat. Stir to combine.
Strain.

Place a strainer on top of a clean bowl or something with a spout (i.e., a liquid measuring cup). Pour the mixture through the strainer.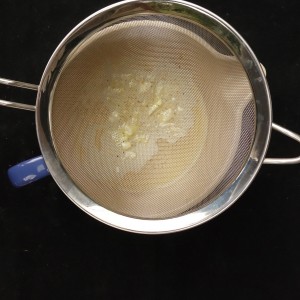 Prepare Ramekins.

Place a towel on the bottom of a baking dish. Place ramekins on top of the towel. Divide the custard evenly between the ramekins. Slowly pour warm water into baking dish (it should reach half way up the sides of the ramekins). Cover the baking dish with aluminum foil and poke holes in the foil with a knife to allow steam to escape.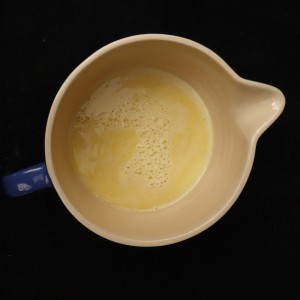 Bake in Bain Marie

. Bake custards in an oven preheated to

325 degrees Fahrenheit.

Custard is done with it is slightly firm in the center (about 30 minutes for classic crème brûlée dishes).
Cool.

Carefully remove the baking dish from oven. Remove the custards carefully from the pan and place them on a rack to cool. Once cool, place the ramekins in the refrigerator to chill for at least 3 hours before service (they will keep in the refrigerator for several days).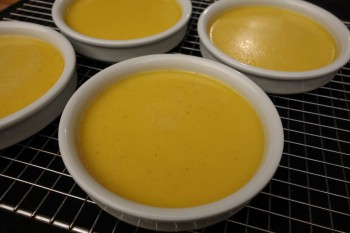 Brûlée.

Sprinkle sugar evenly on the top of the custards. Using a blow torch, caramelize sugar (or place under a broiler…but be careful to not let the custard heat up).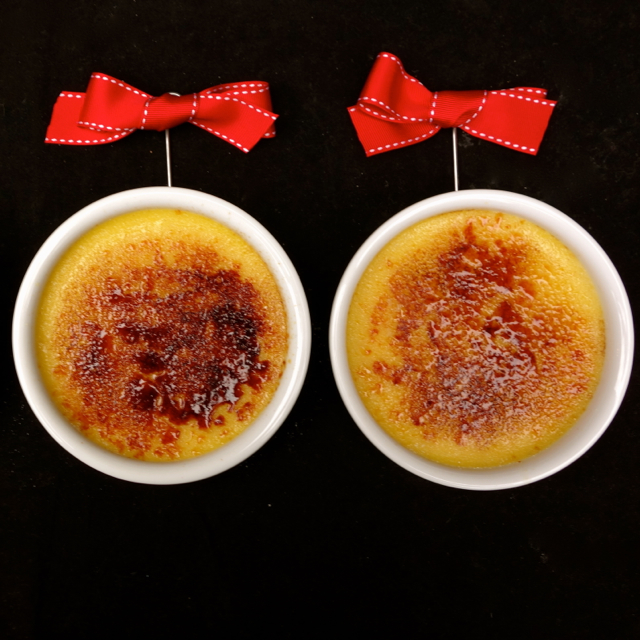 Tags: creme brulee, dessert, eggnog, eggnog crème brûlée, nutmeg