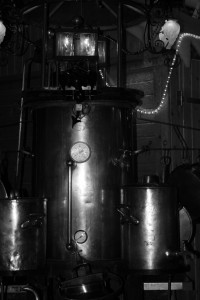 vin chaud
Below is the mulled wine recipe written en français for those of you who want to practice your french.
À votre santé !
LM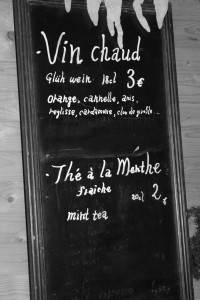 vin chaud aux épices
pour 4 personnes:
une bouteille de vin rouge (je choisirais un Pinot Noir, Merlot, ou un Red Zinfandel)
2 bâtons de cannelle
1/2 gousse de vanille
6 clous de girofle
6 gousses de cardamome (blanche ou verte)
2 zestes d'orange
1 étoile d'anis
1 noisette, coupée  en deux
4 cerises séchees (ou raisins secs)
5 grains de poivre rose
1 c. à soupe de  cognac
préparation:
Faire Brunier Les Épice

s.

Mettre les épices, la noisette, les cerises et les zestes d'orange dans une casserole.  Laisser brunier jusqu' à ce que l'arôme se dégage et les cerises et les zestes d'orange commencement à coller au fond de la casserole.
Déglacer.

Ajouter le cognac dans la casserole et mettre à feu doux.
Laisser Mijoter.

Ajouter le vin dans la casserole.  Laisser mijoter jusqu' à ce que les saveurs soient infusées pendant 45 minutes environ  (pas plus d'une heure ou moins de vingt-cinq minutes).  Ne pas faire bouillir.
Egoutter.

Versez le vin à travers une passoire et retirez les épices, la noisette et les fruits.
Servir Chaud

.  Servir chaud.  Le vin ainsi passé peut être conservé et

réchauffé.
À votre santé !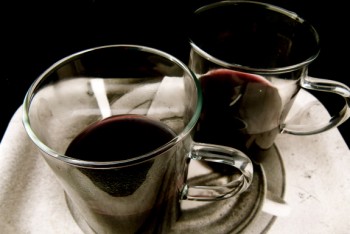 Tags: french cooking recipes, simple pleasures, vin chaud, vin chaud aux épices