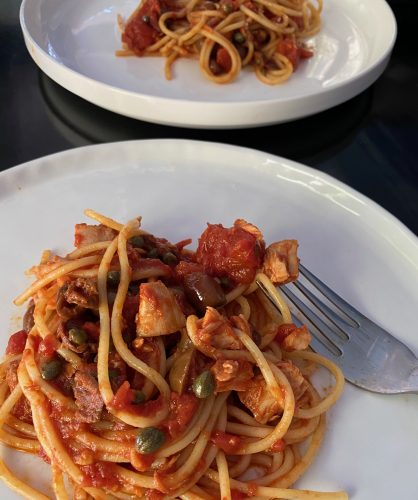 Quarantine. Week two.
A government order to stay in for the common good is not bad when you have a roof over your head. That is what I thought as I watched the rain steadily fall. My thoughts soon spiraled into the global ramifications and the human and societal cost from COVID-19 and our measures to contain it. I thought about those who are ill, those in poverty, those who will be pushed into poverty, those with food insecurities, those who have lost their jobs, those living with depression or in isolation, those without homes, and those who are unsafe in their homes. Questions like this kept me awake for hours.
While the present questions remain unanswered, I have lived long enough to know that better days always follow the grim ones even when the end point is unforeseen. Life continues to renew itself (as evidenced by the recent spring blossoms on the spindly trees). And, the world is full of helpers, and in times of crisis, the helpers are all around us. We will get through this recent challenge, and we will get through it best by looking out for one another. Calling to check-in on those living alone or in poor health. Sharing what we have whether it is toilet paper, food, or monetary means. If you are looking for a way to pitch in, here are a few links to some very worthwhile groups that help society's most vulnerable: our children. Remember that all contributions are equally perfect and will go a long way.
While the world will not emerge from COVID-19 the same in which it was before, even unwelcome change has its benefits. Maybe this will bring about healthier habits of spending and living and we will have a stronger sense of community. Perhaps we will be encouraged to pursue new hobbies or professions. Maybe it will force us to evaluate how we are spending our days. Are we living the life we hope to or busied with distraction and nonsense? Time will tell.
"There is no power for change greater than a community
discovering what is cares about." — Margaret J. Wheatley
On the practical side, this mandate to stay in our homes has many of us cooking more than ever and looking for simple meals to make with the items in our pantry. Despite my eternal optimism, I cannot foretell the future, but I can help with dinner.
When I was in college (about a million years ago) and working in a restaurant, we had a special du jour called pasta puttanesca. I had never heard of it. When I asked the owner/chef about it, he told me what was in the dish and how it became so named. His explanation involved prostitution. Throughout the years, I have heard other versions of the dish's origins — such as, it was named puttanesca because ladies of the night cooked the dish to entice customers to visit their establishment. This was NOT the version I was told in college. The description I received was more of a crass metaphor focusing on the ingredients which I will not repeat. Which version is correct, I have no idea.
The word puttanesca is derived from puttana which in Italian means "whore" (it is putain in French, although the word is used commonly as a curse word and not really associated it with its original meaning). The combination of capers, olives, and garlic is common in cuisine from Naples and Sicily, and particularly used with seafood.
When I went to the grocery store yesterday and saw the many empty shelves, I thought of this dish because it uses ingredients that most individuals keep in their pantry (or at least stock-piled in the pandemic): dried pasta, olives, and canned tomatoes. The classic dish uses canned anchovies, but in my experience I have found that Americans do not share Europeans' love for the tiny, salty fish. Accordingly, I substitute canned tuna (as keeping protein in the dish is a good thing).
In addition to its briny-garlicky flavor, the dish is known for its spice. The degree of heat I leave up to you. However, make sure it is in powder or flake form; I suggest using crushed red pepper flakes or piment d'espelette. This summer I brought back a five-pepper combination from a spice market in Istanbul, and it has been my favorite spice of late. If you have something similar in your pantry, try it.
This dish is stupidly simple to make, and you can freeze the sauce for another quarantine day. For those of you going a little stir-crazy with the increased dish duty and cooking responsibilities, I thought you may appreciate it. And, for a some arm-chair escapism, I've added some photographs of a recent visit to Sicily.
Easy pantry dinner.
You don't have to put on the red light, but you do have to stay inside.
LM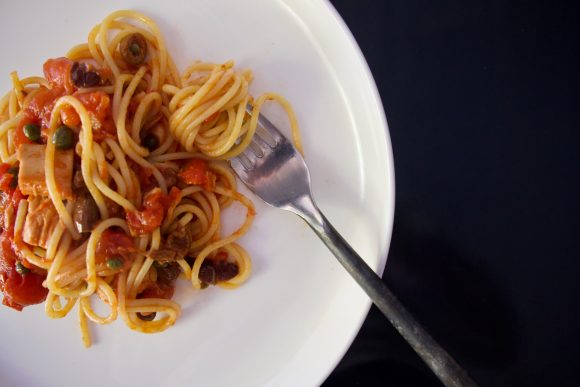 Pantry Puttanesca
Serves 6
4 handfuls of spaghetti
1-2 tablespoons olive oil
3 garlic cloves, smeared (or minced)
1 can Albacore tuna, drained
4 tablespoons capers, rinsed
1 eight ounce can San Marzano peeled tomatoes
3 ounces pitted black olives, chopped
A/N crushed red peppers or piment d'espellete
A/N kosher salt
A/N freshly ground pepper
Fresh basil leaves, optional
Place a sauté pan over a medium flame. Once pan is hot, add olive oil. Add garlic. Add a few pinches of spice. (Do not let garlic burn.) Add tomatoes, capers, and olives. Use a fork to crush the tomatoes into smaller pieces. Reduce flame. Simmer for about ten minutes. Add tuna. Season with salt and pepper. Continue to simmer. (You can cool the sauce and freeze it for another day.)
Cook spaghetti in salted, boiling water for ten minutes until al dente. Drain.
Add pasta to sauce. Using tongs, gently incorporate the pasta in the sauce. Adjust seasoning as necessary.
Serve warm. Garnish with fresh basil if desired.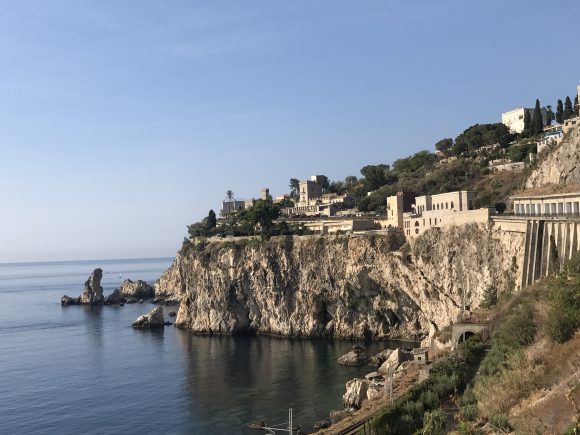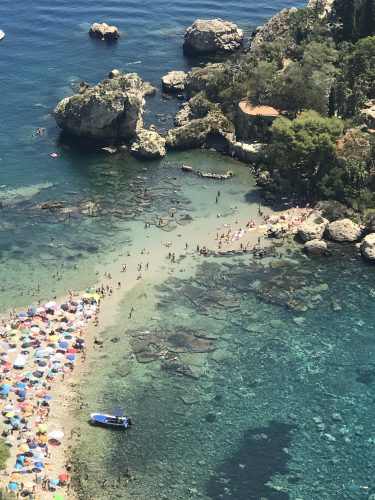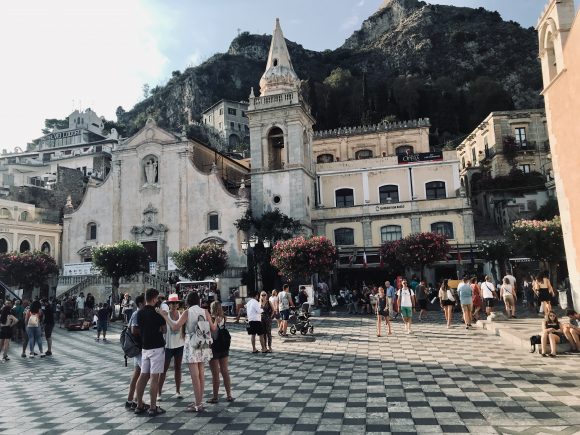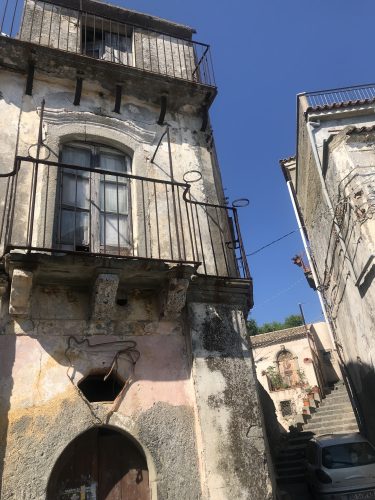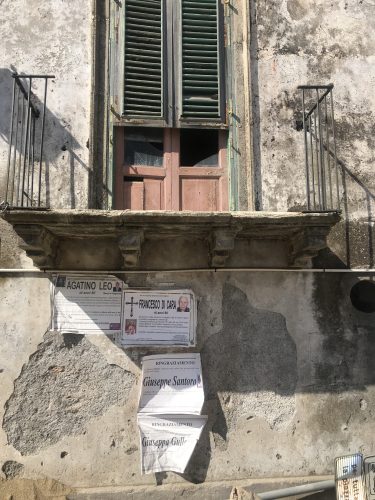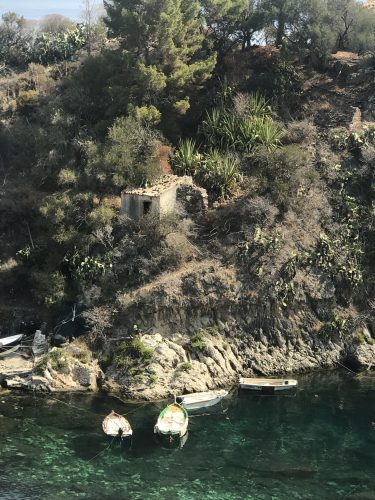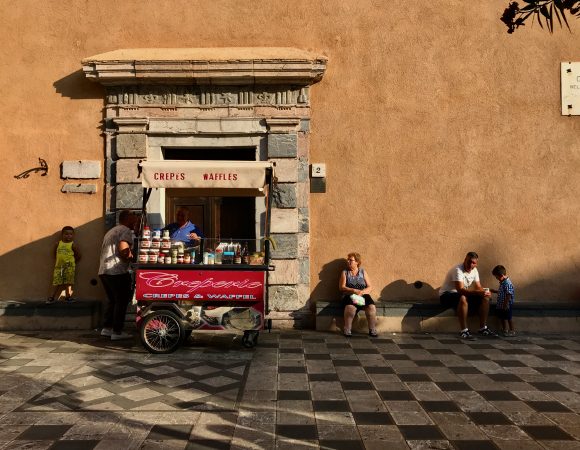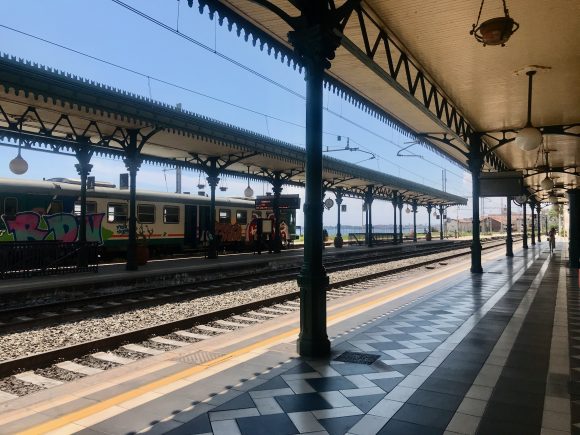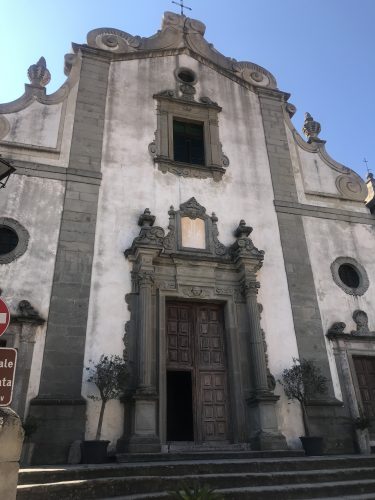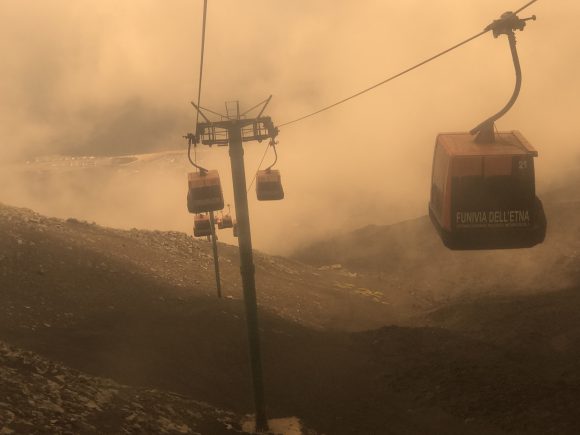 Tags: COVID-19 easy dinner pasta pantry puttanesca quarintine recipes Sicily parisparttime