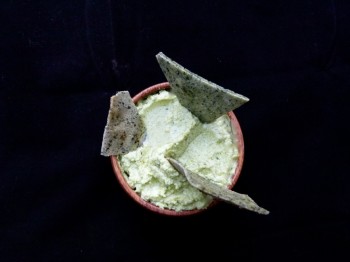 soybean hummus
makes 1 bowl
1 cup frozen soybeans, pods removed
1 small clove garlic, minced
⅛ teaspoon piment d'espelette
⅛ teaspoon ground cumin
1 teaspoon fresh Italian parsley, minced
⅛ cup (1 ounce) fresh lemon juice
1 teaspoon tahini paste
4 tablespoons olive oil
1 teaspoon kosher salt (and to taste)
freshly ground pepper (to taste)
Blanch Soybeans.

Place the frozen soybeans in a pot of salty, boiling water. Boil for 1-2 minutes.
Shock and Drain.

Strain soybeans in a colander and place in an ice bath. Drain well. If you cooked them in their pods, remove the pods and measure the soybeans (you need 1 cup).
Purée.

In a food processor fit with a metal blade, place the soybeans, garlic, parsley, tahini paste, lemon juice, piment, and cumin. Pulse until well-combined.
Add Olive Oil.

Slowly add oil through the top of the processor while continuing to blend. If you want a smoother consistency, add more olive oil.
Adjust Seasoning.

Add salt and pepper to taste.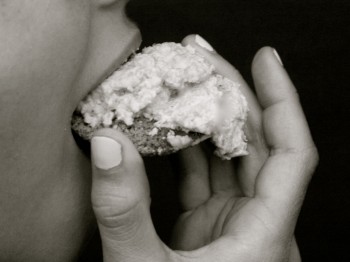 Tags: easy hummus, hummus, piment d'espelette, simple pleasures, soybean, soybean hummus, tahini paste