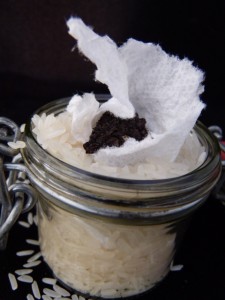 how to clean and store truffles
Do not remove the dirt from the truffles until you are ready to use them.  Truffles store in the refrigerator for a few days.  Wrap them in a paper-bag or paper towel and place the bag with some rice in a glass jar.  Close tightly.  Change the wrapping on the truffles every day as you would cheese.
To clean truffles, soak them in warm water (about 30 minutes) and then rub the dirt off with your hands. Change the water and use a brush to remove all of the dirt from the truffle.  Continue to change the water as you would for rice.  Once the water is clean, dry the truffle well with a towel.  Truffles can be sliced and soaked in wine or brandy to prolong their life.  Truffles can be preserved by vacuum sealing them and then freezing them.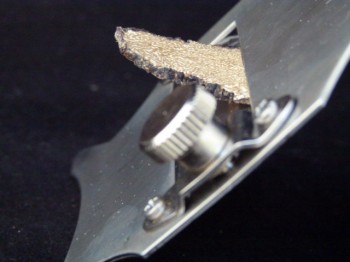 how to use truffles
Truffles can be used as a garnish to enhance the flavor of a dish or as the primary ingredient in a side or main dish.   Truffles can be eaten raw, sliced in salads or shaved/grated and put on pasta, risotto, or on toast.  They are delicious in sauces.  They can be ground into a paste.  Truffle smell penetrates their surroundings (you can take advantage of this for eggs, rice, popcorn kernels).  "Truffer" is a French verb which means to create a truffle aroma to a dish by adding truffle pieces (i.e., truffled chicken, truffled risotto, truffled cheese, truffled butter, truffled salt).   Generally, Summer Truffles are eaten raw and never peeled.  Black Truffles are peeled, and need to be at least warmed to release their aroma.    To thinly slice a truffle is  "coupe-truffe".  Truffles can be julienned, grated, or ground.  Truffles are wonderful steamed en papillote, sautéed, poached, and/or braised.
truffles pair well with what flavors and foods ?
Winter or Summer, Black or White, Truffles work best with uncomplicated, simple dishes:  a puréed soup, a risotto, roasted meat, with eggs, or as a spread on toast.   White Truffles go well with more delicate foods such as pastas, soups and seafood.  Black Truffles are better with heartier meals:  meats (for example, poultry, duck, wild boar, beef, venison, veal, foie gras, carpaccio), sauces, and even chocolate… yes chocolate.  With respect to seafood, they go well with fish with more a substantial or oilier texture (Sea Bass, John Dory,  Monkfish, or Cod) as well as scallops and oysters.  Truffles are well-suited to creamy, rich, or starchier textures: pastas, potatoes, gnocchi, polenta, and pair well with other woodsy flavors and tubers, including, celeriac, leeks, parsnips, horseradish, and sunchokes.  Morels and truffles belong to the same fungus species and pair well.  Truffles go equally well with other mushroom varieties such as Chanterelles and Hen of the Woods.  Chestnuts are my favorite nut to pair with truffles.  Sage, thyme and pepper go well with truffles as do olive and nut oils.   You can purchase cheese that has been truffled  (i.e., Boschetto al Tartufo) but make sure to purchase the cheese from a reputable cheese shop as some "truffled" cheese has no truffles and the texture is rubbery.
a few recipe ideas
Here is a short list of some of my favorite ways in which to use truffles:
starters and sides
savory crepes with chives, truffle shavings and olive oil
white truffle paste on tartines
truffle tapenade (chestnuts, mushrooms, sunchokes, and truffles)
black or white truffle gelée with oysters
summer truffle vichyssoise
truffles sautéed in a Madeira or Champagne sauce
sautéed celeriac with shaved truffles
sautéed black truffles with sunchokes
braised leeks with truffles
roasted fingerling or ozette potatoes with truffle shavings, fleur de sel, and olive oil
truffled compound butter (use on toast, eggs, meat)
potato tart with truffled olive oil
potato pavé with truffles
oven roasted Kobacha squash with truffled pistachio oil
macerated purple artichoke salad with lemon, olive oil, parmesan, and shaved truffles
mains
tenderloin à la Périgourdine
truffled four-cheese "mac and cheese" with crushed hazelnuts and thyme gratin
truffled scrambled eggs
poached eggs with truffles, morels and asparagus on toasted brioche
truffled omelet with Hen of the Woods mushrooms
baked eggs with black truffle shavings and cream
truffles and mushrooms with steamed Cod
truffled risotto with morels
sliced truffles and scallops en papillote with Pistachio oil
foie gras pâté with truffle shavings garnish
seared foie gras with black truffle shavings and dollop of truffled pommes purée
desserts
truffled Madagascar vanilla bean cream brulée
truffled ice cream with honey
truffled popcorn
roasted pears with truffled honey and crispy sage
truffled brie with plum-Armagnac compote
truffled Valhrona chocolate truffles
truffled pecan praline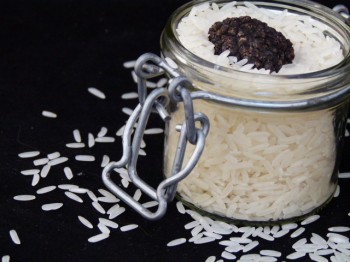 Tags: how to prepare, storage, truffles, what to make