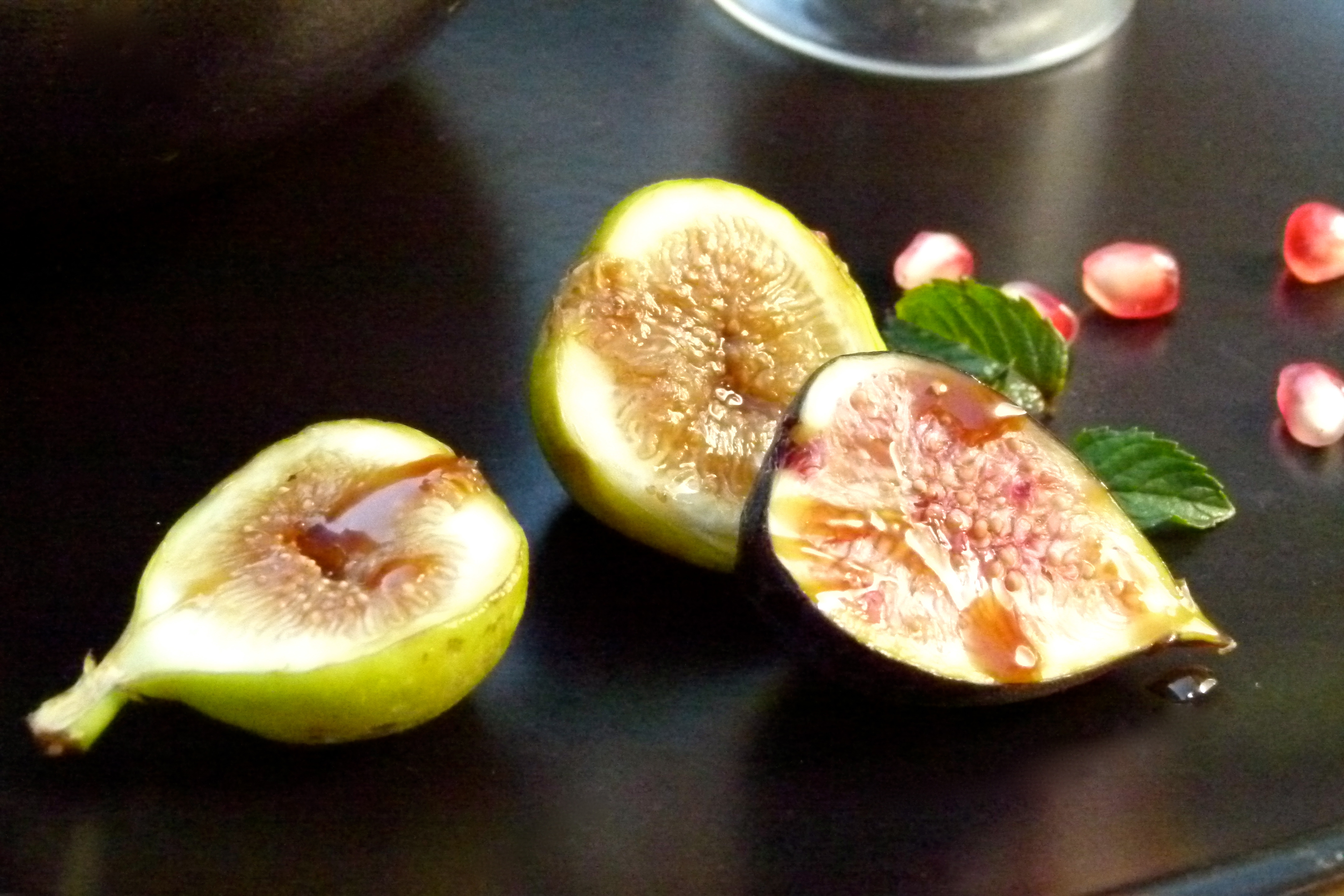 Fruit, Neruda and enjoying the silence:
fresh autumn figs with balsamic caramel,
fleur de sel and pomegranate seeds
Fall fruit reminds me of Pablo Neruda. Actually, his writing and in particular, the compilation of selected poems (translated by Stephen Mitchell) entitled: full woman,fleshy apple, hot moon. How wonderful is a man who appreciates both the honest curves of women and the beauty of seasonal fruit and can artfully write about both.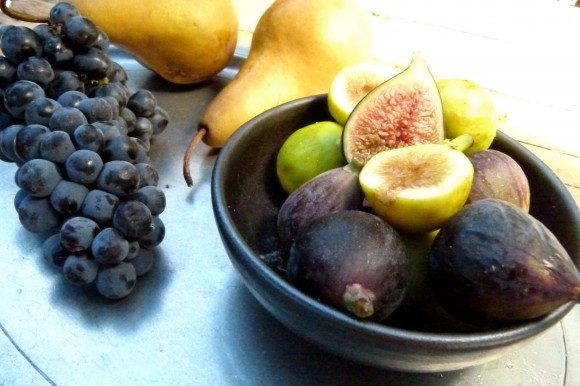 When it comes to words, brevity and finesse elude me. I am not a writer and I have been known to eat my own words. Food is my expression. Plates are my paper. Tweezers and pipettes are my writing instruments. While some are emotional eaters; I am an emotional cooker. I cook for every emotion.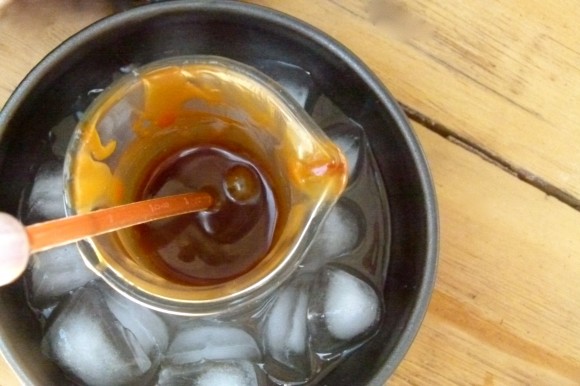 Last week I was blue. Perhaps it was the holidays (although I am not Jewish), but I found myself thinking of friends and family who are no longer with me through either death or design, or a combination of both. I found myself cooking in silence for hours. It felt good to be quiet.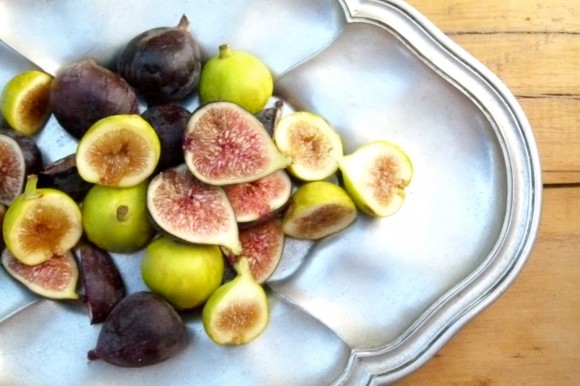 The therapeutic, sensory connection of slicing, whisking, folding, and kneading food reminded me of Neruda's sensory connection with words and his communicated appreciation for "fleshy" fruit. In that stillness, this week's simple pleasure was born: fresh autumn figs with balsamic caramel, fleur de sel and pomegranate seeds.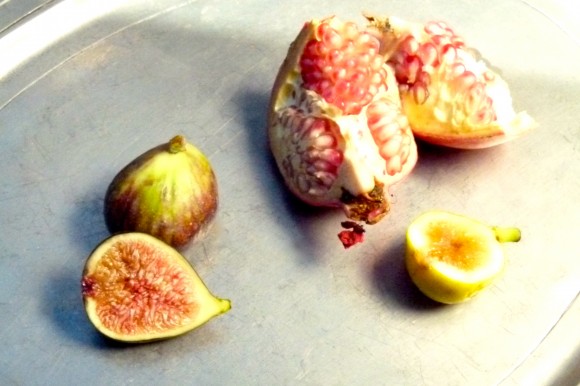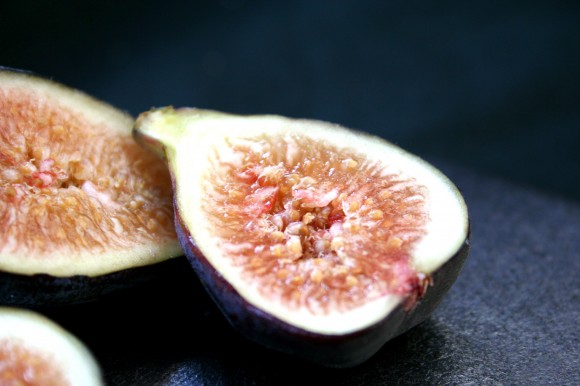 I could tell you about the differences between fig varieties, how to select a quality vinegar, and the health benefits of pomegranates, but this week, I won't. We are bombarded with information. People talk too much. I am no exception.
Choose your ingredients as carefully as Neruda chose his words: figs that are plump and fleshy, but not too soft;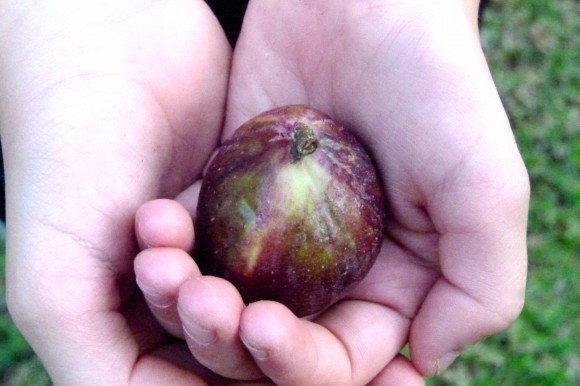 pomegranates that are bright red and hydrated;
cook the caramel to a beautiful, amber color and add creamy dairy and a thick, dark balsamic vinegar.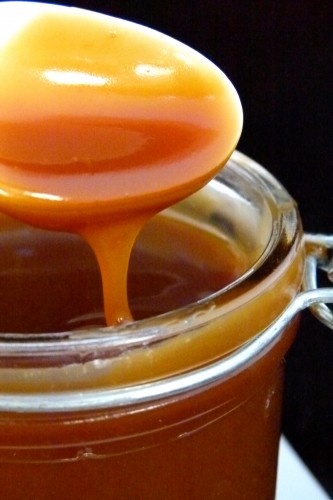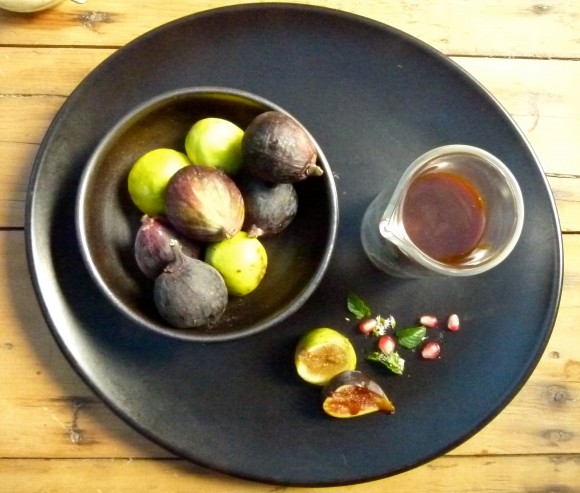 Serve these treasures on a simple plate. Luckily, for those of us not blessed with the gift of expression with words, the simple culinary offering does all the speaking. There is nothing more to say.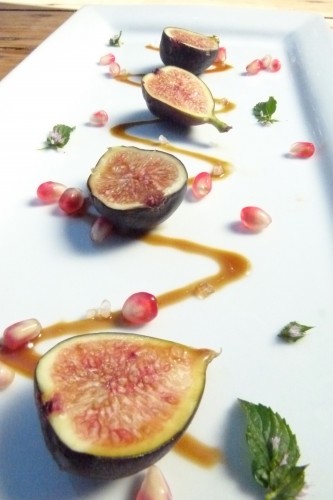 Enjoy and savor the silence.
fresh autumn figs with balsamic caramel,
fleur de sel and pomegranate seeds
Mangez bien,
vivez bien et
bon appétit ! (eat well, live well and enjoy)
LM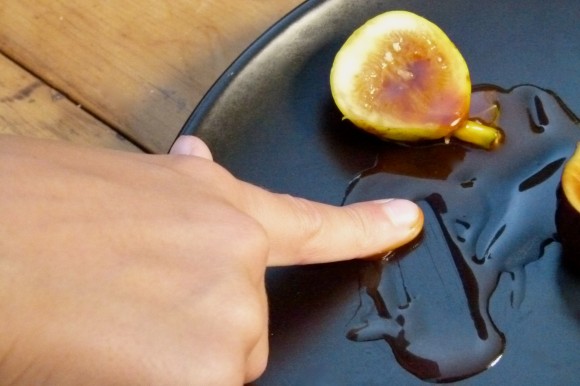 pour Hungry avec amour
je t'embrasse
Tags: balsamic caramel, caramel sauce, dessert, easy desserts, figs, fleur de sel, healthy dessert, Pablo Neruda, pomegranate seeds, simple pleasures, vegetarian