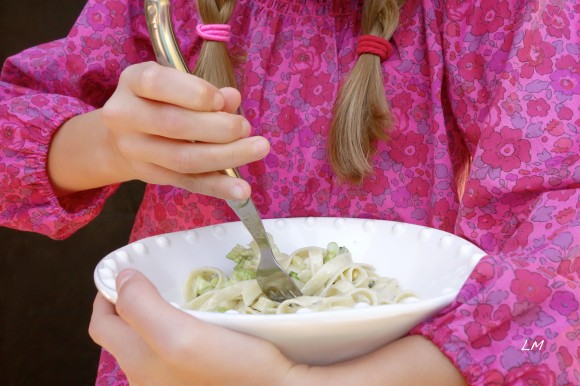 living it up (on Mardi Gras) in a savory and seasonal way:
Romanesco Cauliflower fettechini with Gorgonzola
Romanesco cauliflower is in the markets right now and the tight, pointed green curds are nutty tasting and delicious. Given that we have two celebrations in one week – Mardi Gras and Saint Valentine's Day – a little culinary indulgence in a tasteful, seasonal, and savory way inspired this week's simple pleasure: Romanesco Cauliflower fettechini with Gorgonzola. (However, if you prefer to celebrate Mardi Gras with something sweet, try making traditional beignets ! recipe here.)
Mardi Gras is the day before Ash Wednesday, the first day of the forty-day Lenten period. In Catholic countries such as France and Italy, Mardi Gras (French for "fat Tuesday") festivities are plentiful and filled with gastronomical indulgences arising out of the idea of "living it up before giving it up" as it is common for many Catholics to vow to eliminate a favorite food or drink from their diet such as "cheese," "pasta," or "dessert" or "wine" during the Lenten period. Today, Mardi Gras is celebrated by Catholics and non-Catholics alike.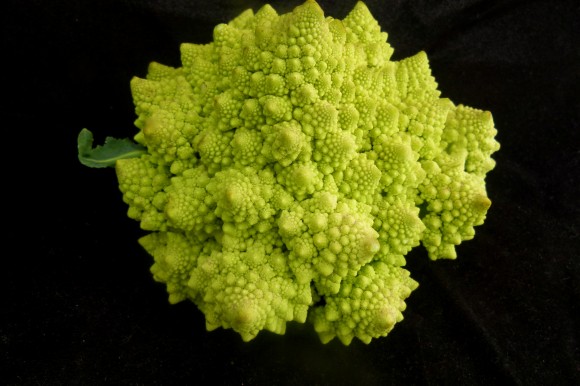 Romanesco cauliflower is a type of cauliflower (according to the majority of sources, not a broccoli). It is more flavorful and has a nuttier flavor than white cauliflower. To me, Romanesco cauliflower looks regal with its pointed majestic curds and perfect form. I call it the Julius Caesar of cauliflower (not to mention Romanesco cauliflower originated in southern Italy). The peak season for cauliflower is winter.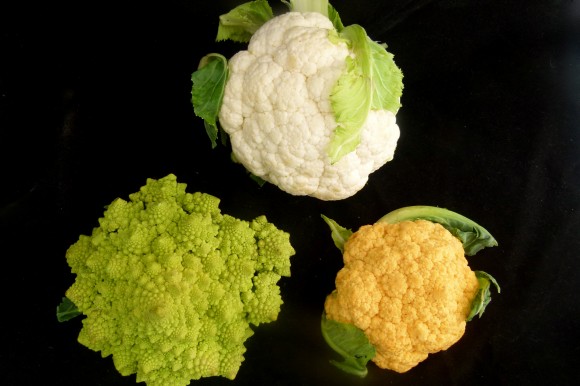 When purchasing cauliflower (any type of cauliflower) look for surrounding fresh green leaves and bright, firm flower buds, called "curd" (be they green for Romanesco or green, white, yellow or purple for usual cauliflower). Do not buy the head if the curds are discolored or there are black spots (that means the cauliflower has been exposed to water and/or humidity). Note that cauliflower should be sold by the head, not the pound (be careful, I noticed at a local Farmer's market they were doing the latter which can make the price much more expensive than need be).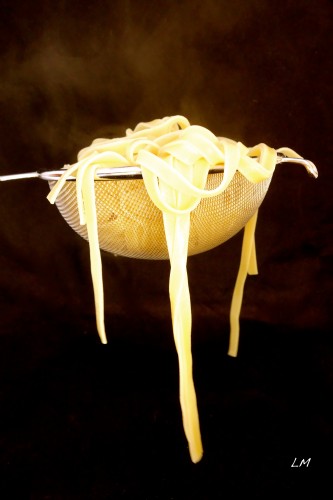 I am often asked for cauliflower recipes and suggestions as to what to do with the vegetable beyond steaming or roasting it plain. Cauliflower does not have a strong taste and with its hearty texture it can be paired with many flavors: including sweet things (currants, raisins or roasted grapes or apples) as well as salty (capers, juniper berries and anchovies) or a combination of both (as common in Italian cuisine). Cauliflower florets also goes well with creamy textures such as cheeses or curries as well as starchy foods (pasta, potatoes, breadcrumbs, legumes, and rices). Cauliflower can be steamed, boiled, roasted, braised, and fried, but it is best not overcooked as it becomes mushy (I generally par-boil it and then warm it up in a pan with other ingredients).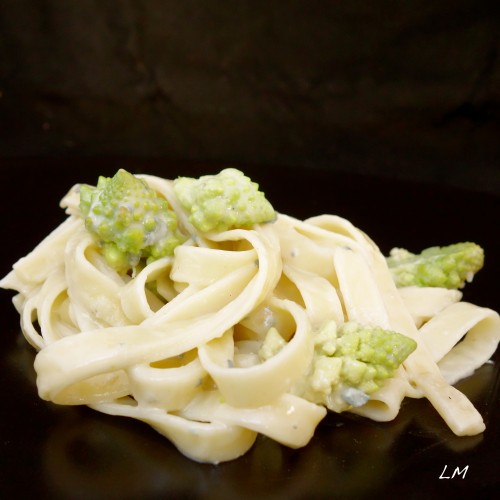 This recipe is a variation of Fettechini Alfredo which is a reduction of cheese and heavy cream. Here, the tablespoon of cream is only to help the cheese gently melt. The Gorgonzola (or you can substitute your favorite blue cheese, I like St. Agur) gives it a tangy, more pronounced flavor. If you would like less of a blue cheese flavor substitute some of the called-for Gorgonzola with parmesan cheese or additional cream.
This recipe seemed the perfect dish for the celebration of Mardi Gras. The combination of Romanesco cauliflower, pine nuts, pasta and Gorgonzola cheese (a semisoft cow's cheese from the Lombardy and Piedmont regions of Italy) remind me of Venice, Italy where the infamous Carnivale celebration takes place on Mardi Gras and where I found this mask.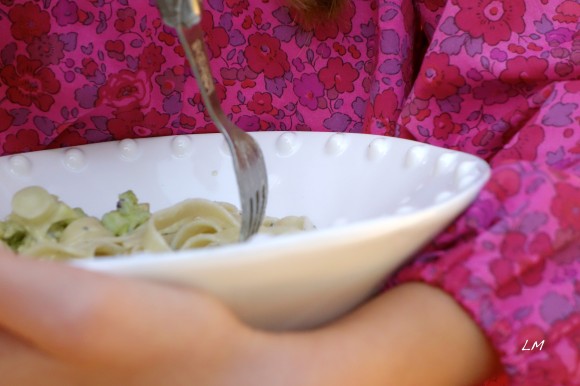 This dish can serve as an entrée (follow it up with a pan-seared or grilled steak) or as a main course (serve with a green salad). Of course, you need not limit the enjoyment of this dish to Mardi Gras, cauliflower will be here all winter long. Find this easy, delicious recipe here.
mangez bien, vivez bien, et bon appétit !
LM
Tags: cauliflower, cheese, easy dinners, Mardi Gras, pasta, pine nuts, vegetarian