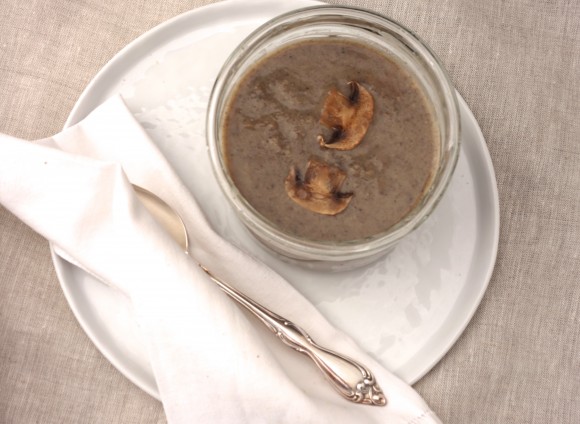 mushroom soup with truffled straws
makes ~ 32 ounces
what you need:
1 tablespoon olive oil
1 pound sliced and trimmed mushrooms
⅓ cup sliced leeks (whites only)
½ cup sliced shallots
½ pound diced and peeled Yukon or Russet potatoes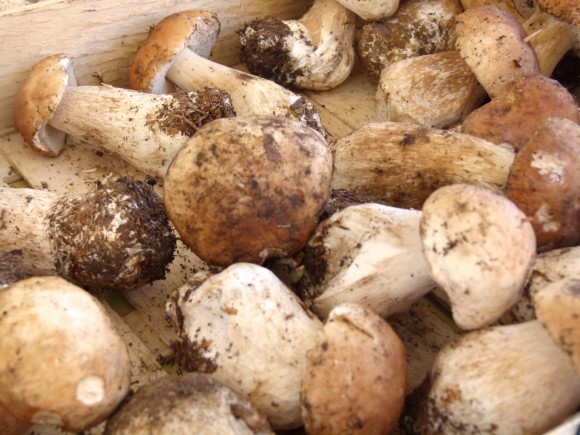 1 ½ teaspoon kosher salt (and to taste)
¼ teaspoon freshly ground black pepper (and to taste)
4¼ cups bottled water
bouquet garni (1 bay leaf + Fresh Italian parsley)
⅓ cup + 1 tablespoon nonfat Greek yogurt (Fagé)
1 sheet frozen puff pastry, thawed
truffle salt (as needed)
how to:
truffle straws
Defrost Puff Pastry.

Defrost puff pastry sheet in the refrigerator until it is pliable but keep the dough cold. Use a knife or a pizza cutter to cut the puff pastry sheet into strips about ½" wide and 5-6" long. Make two twists in each strip. Sprinkle with truffle salt. Place the straws on rimmed baking sheet lined with parchment paper and put them in the refrigerator until you bake them.
Bake.

Bake the straws in an oven preheated to 400 degrees Fahrenheit. Bake for about 8-10 minutes until the straws have puffed and are a golden brown.
Season.

Remove from the oven and sprinkle with more salt (if the salt did not stick). You can sprinkle them with finely grated parmesan cheese (in addition or instead of the truffle salt) while still hot.
Serve.

Serve straws warm or room temperature.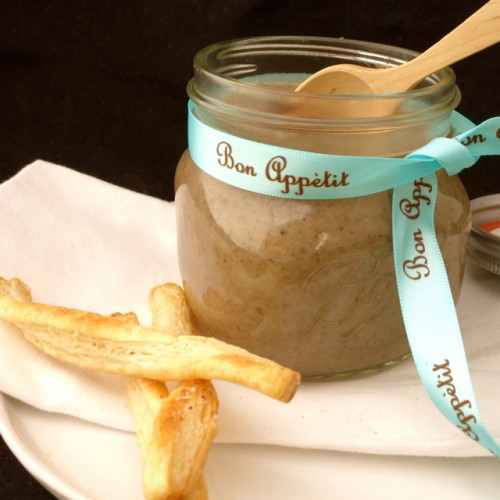 soup
Sauté Mushrooms.

Do not rush this step. Place a large saucepan over medium-high heat. Once pan is hot, add olive oil. When oil is hot, add garlic. When garlic is fragrant (do not let it burn), add shallots and leeks. Once translucent, add mushrooms and a pinch of salt. Cook the mushrooms until moisture has been cooked out, the mushrooms are a deep golden brown, and are slightly beginning to stick to the pan.
Deglaze.

Add brandy to the mushrooms and reduce demi sec (almost all of the brandy has been cooked out of the pan).
Add Liquid & Simmer

. Add potatoes, bouquet garni, and water (or stock). Simmer until flavors come together (about 20 minutes). Turn off heat.
Purée.

Remove the bouquet garni and discard. Use an immersion blender or a food processor (in batches) and purée until very smooth.
Add Yogurt.

Add yogurt and purée the soup again until it is smooth and no white specks of yogurt remain.
Adjust Seasoning.

Salt and pepper to taste. The soup tastes best if made in advance and the falvors have a chance to combine.
Serve.

Serve warm. If you re-heat, whisk the soup well.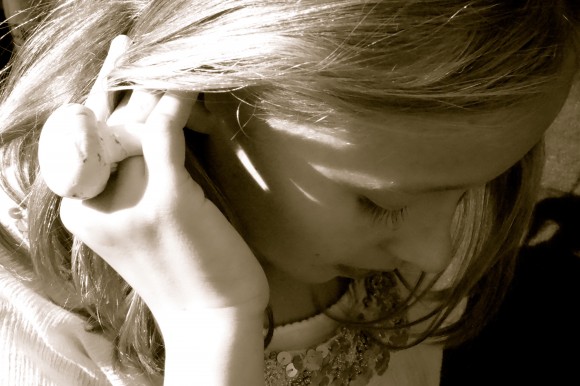 Tags: appetizer, easy meals, healthy snacks, mushroom soup, mushrooms, no butter, no cream, soup, truffled straws, truffles, vegetarian, yogurt