preserved Meyer lemons
makes 1 large Le Parfait jar (34 ounces)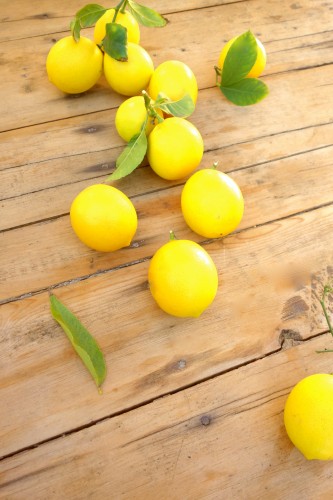 what you need:
10-12 Meyer lemons
~½ cup kosher salt
fresh lemon juice (as needed)
1-2 bay leafs
10 black peppercorns
French thyme or lavender (optional)
1-2 tablespoons olive oil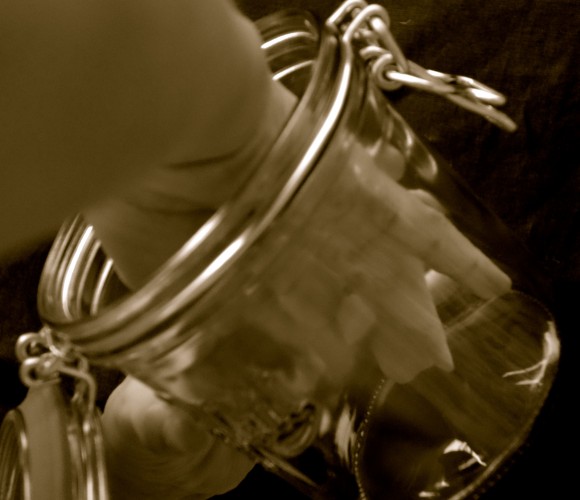 how to:
Quarter/Salt Lemons.

Slice the lemons in half lengthwise but do not cut all the way through. Repeat with the halves so the lemon is cut into quarters (but still attached at the base). Remove exposed seeds. Pour salt along the flesh of the lemon quarters. Press the lemon back together and place in the jar. Repeat process with the other lemons until the jar is full. With clean hands, press the lemons down into the jar, releasing the juice. Add more lemons if necessary.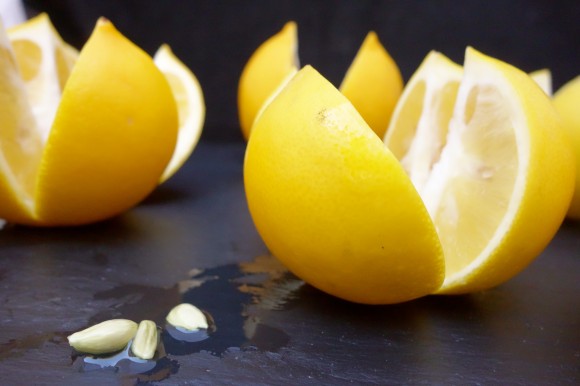 Add Juice/Seasoning.

Add peppercorns and bay leaf. Add additional lemon juice until the jar is full. Shake to combine the ingredients. Label the jar with the date you salted the lemons. Don't worry if the liquid is cloudy; it will clear as the lemon are preserved.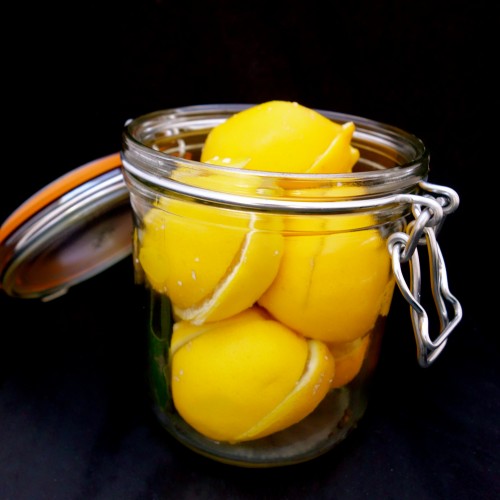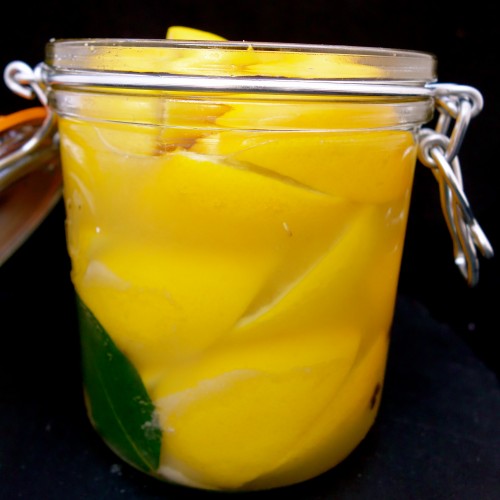 Store.

Store lemons in a cool, dry, dark place for 4-6 weeks. The lemons have been preserved by the salt if the pith is no longer white (if the pith is still white, seal the jar and test the pith again later). When the lemons are "preserved" add the olive oil to the jar. They can be stored for up to 6 weeks (but once you open them, it is best to refrigerate them).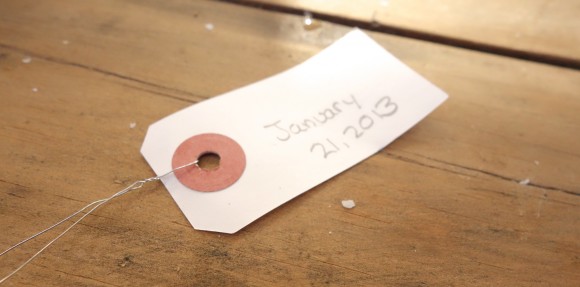 Use.

To use the lemons, remove the lemons from the jar with a clean fork or spoon. Rinse the rind (to remove the salt) and pat dry with paper towels. Slice or julienne the rinds into the foods you choose to add them to. The flesh can be used (but is bitter).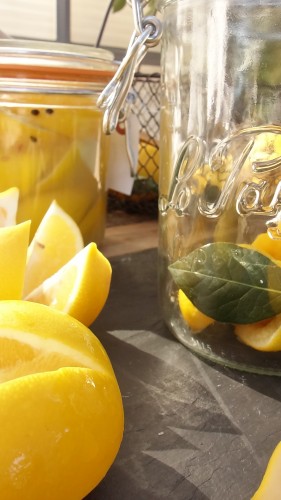 Tags: bay leaf, lemon, Meyer, preserve, preserving lemons, project with children, salt, simple pleasures, vegetarian