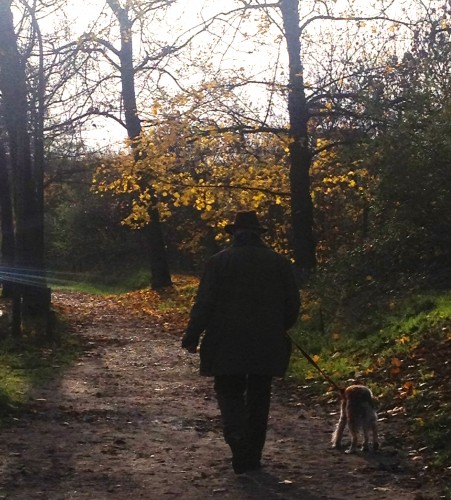 falling leaves in Paris and autumn simplicity on your plate:
scallop "macarons" with chanterelles and thyme
I have only seen it snow once in Paris and the snow didn't stick. This year while Paris has seen a couple rainy and "see your breath" chilly days, overall it has been beautiful and 5 or 6 degrees Celsius warmer than usual for late November. Parisians have been out in droves, profiting from the gift of warmer weather. Although the holidays are approaching, right now it is not holiday decor which covers the city, but blankets of golden leaves. Watching Parisians play in the leaves (and the city workers haul mounds of the leaves to compost piles) I thought of the poem Gathering Leaves by Robert Frost where he talks about the lightness and the "harvest" of falling leaves. I wanted to "harvest" leaves. In particular, I wanted to capture the color scheme and lightness of these golden leaves and the flavors of autumn and put it on a plate in a simply way. That thought inspired this week's simple pleasure: seared scallop "macarons" with chanterelles and fresh thyme.