I am often asked for recommendations of what to do and where to eat while in France. When I am asked about day trips outside Paris my first suggestion is always the same: go to Monet's home in Giverny. It is an easy train ride to a magical place that is beyond peaceful and beautiful. It was restored to it's prior appearance (designed and planned by the artist himself). A visit to Monet's Giverny is like stepping into one of the artist's paintings. Until you can get there in person, let me take you there via post. Venez avec moi à Monet's Giverny (La Maison de Claude Monet en Giverny).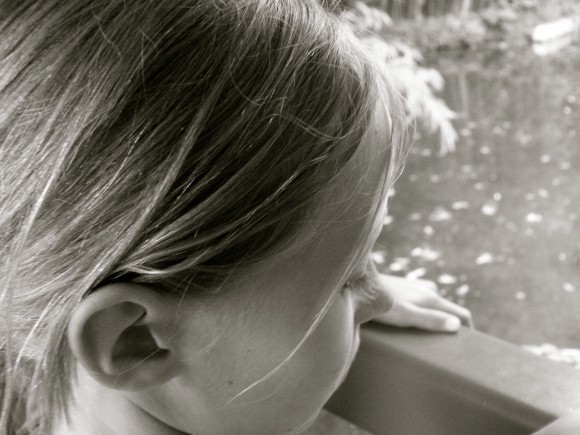 Vernon is 75 kilometers west of Paris.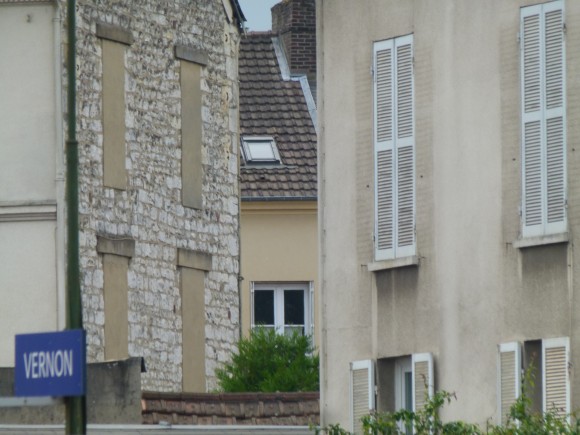 Which is about an hour train ride from the Gare Saint-Lazare.
Vernon itself is a quaint town with the usual French village trappings: the boulangeries, the little shops, the gare, the church, les cafés, and open-front stores with fresh produce.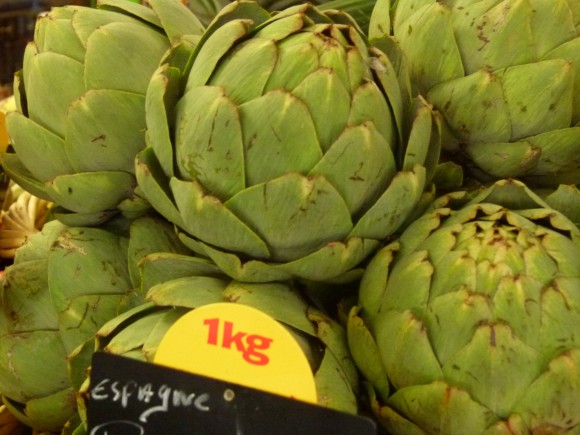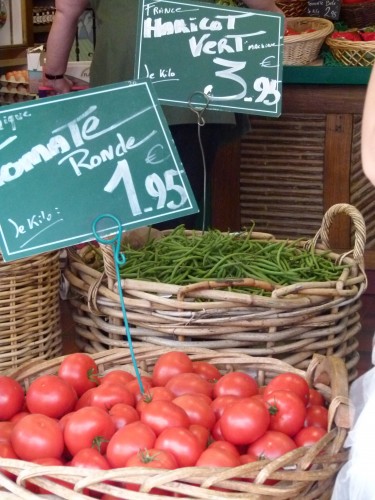 Four kilometers from Vernon is Giverny. It is here amongst the country homes, the wheat and the little family farms you will find the home and gardens of Claude Monet.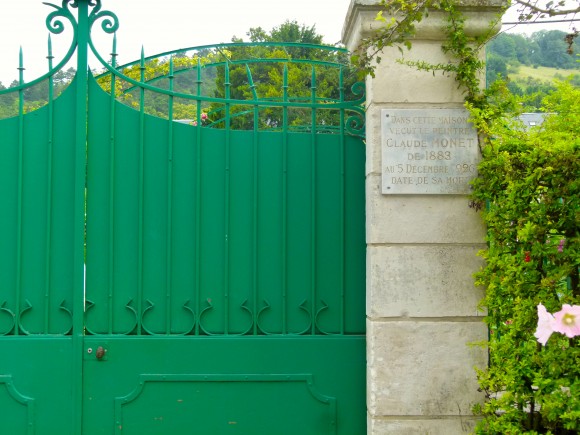 Claude Monet lived here from 1883 until his death in 1926. He resided here with his wife Alice, his two sons, two step sons and four step daughters. After Monet's death, the home and gardens fell into disrepair through various owners. It took years to restore it to what it was previously (and only after much work and consultation and many donations). In 1980 it became open to the public.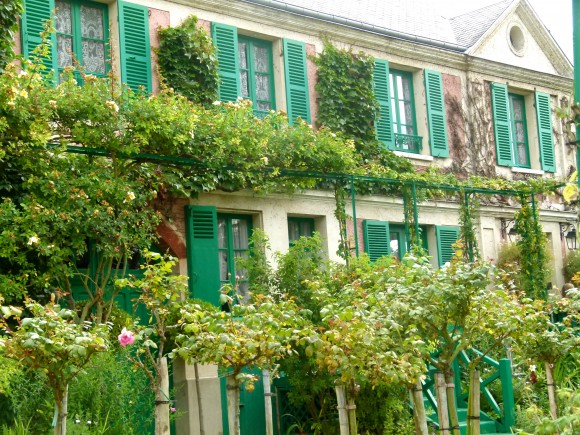 The house itself is spacious and full of color (apparently Monet selected all of the colors himself both inside and outside the home).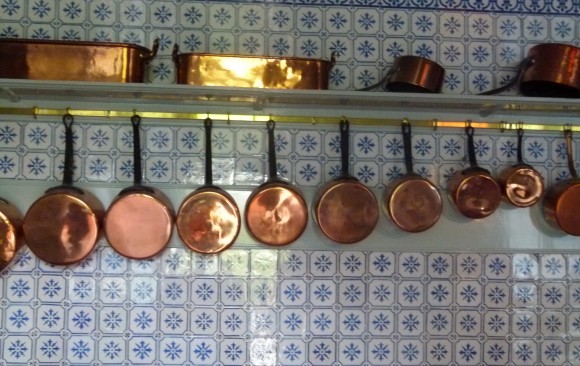 My favorite was the large blue kitchen. What a view and what a peaceful and beautiful place to cook ! Full of windows and copper pots and pans. Just look at this gorgeous stove. It is a work of art in and of itself.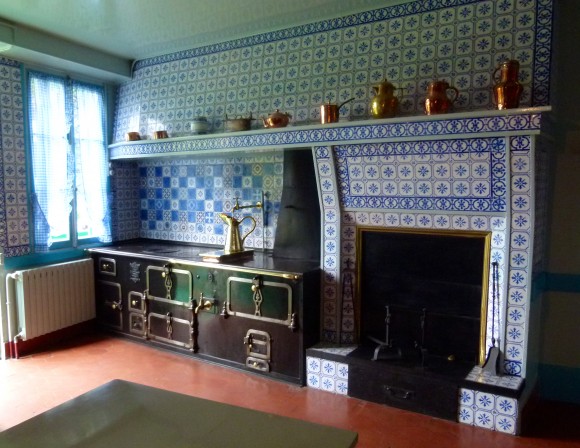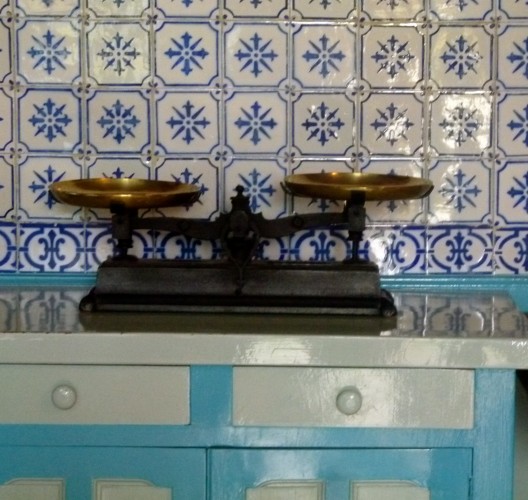 The cheerful yellow dining room.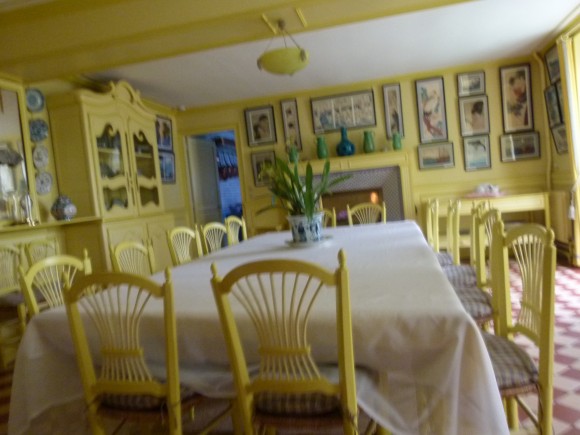 When you tour the home you will see the bedrooms as well as Monet's art studio.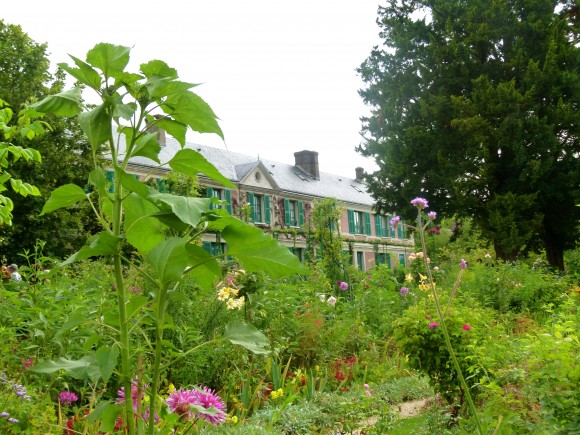 The home overlooks the two gardens: the Clos Normand and the Water Garden.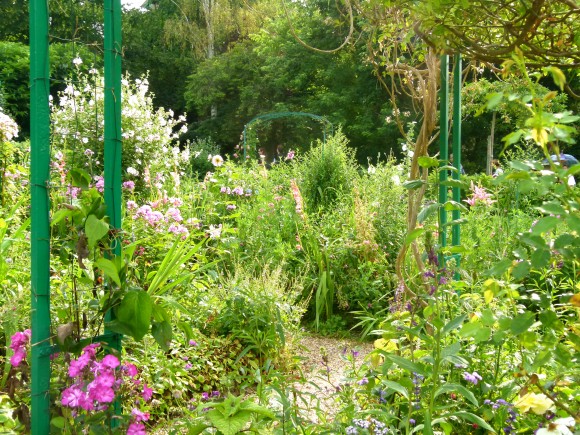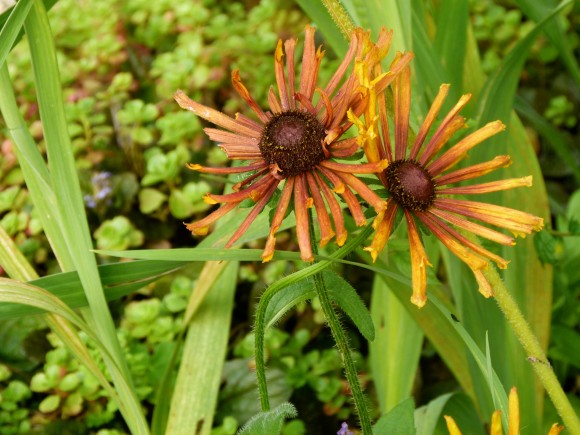 All of the plants and the waterways were selected and designed by Monet .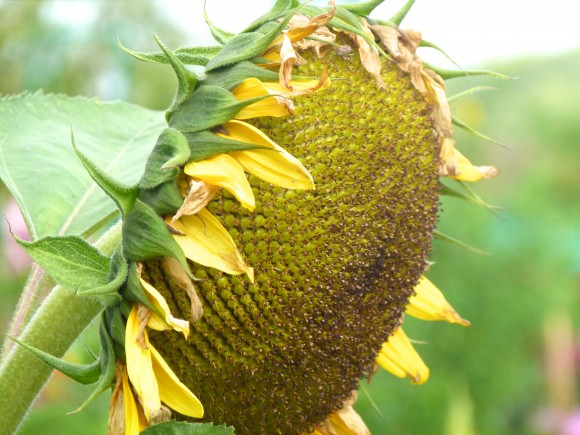 The Clos Normand garden is filled with fruit trees, and loosely planned rows and patches of flowers alternating in height and color.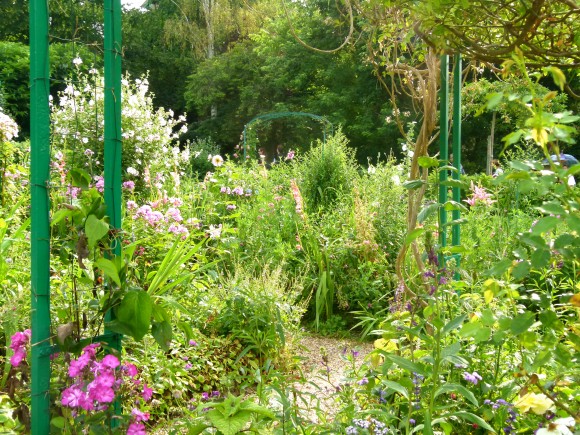 This garden is closest to the home. It is full of color and variety. Flower varieties include, daisies, sunflowers, wisteria, morning glory, hollyhocks, roses, tulips. There is overall cohesion in the colors but freedom to grow.
The Water Garden is an entirely different color scheme which is predominately green in varying degrees, heights, textures, and shapes.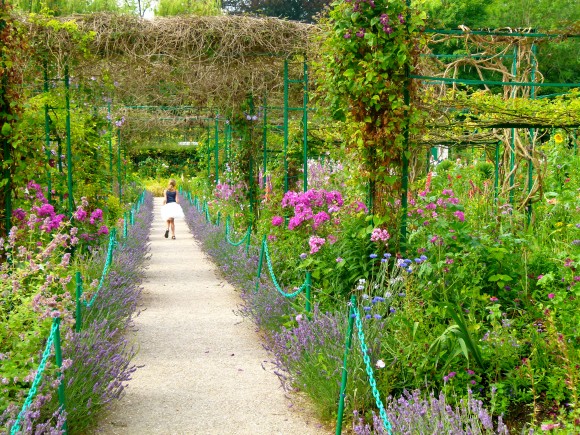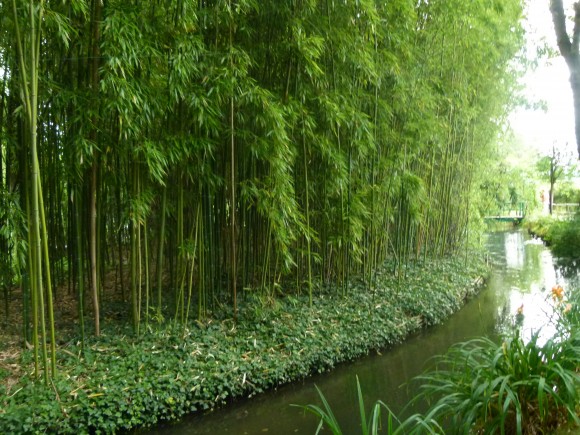 The center of the Water Garden is the stream which runs throughout the garden. It is surrounded by weeping wisteria, bamboo shooting toward the sky, and filled with . . . water lilies. The simple (and well-known) green Japanese bridge which crosses the stream was built by a local artisan. It gives you a vantage point from every direction in which to view the water lilies.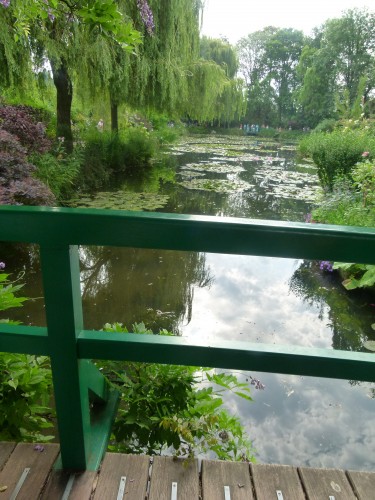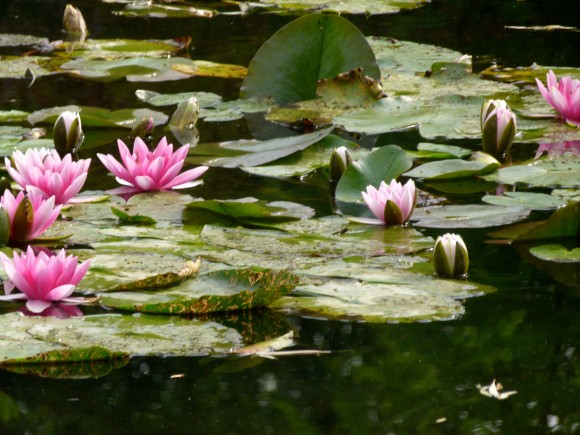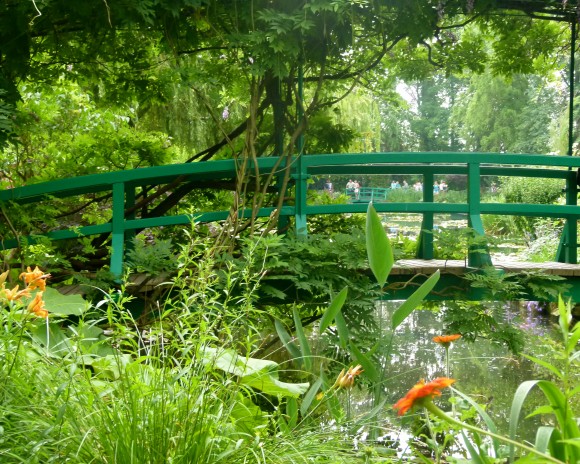 After your visit, you can walk back to Vernon (although it may be a little ambitious in the heat).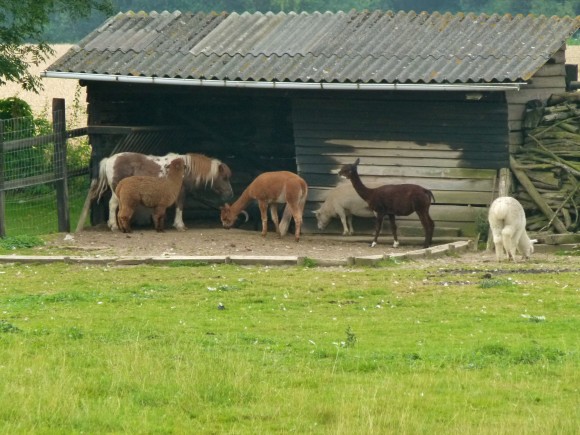 We tried it on foot and enjoyed the walk through the farms, the green paths, and watching the tractors and rural life swarm about us. However, 40 minutes into the walk, my youngest tired and we got a ride.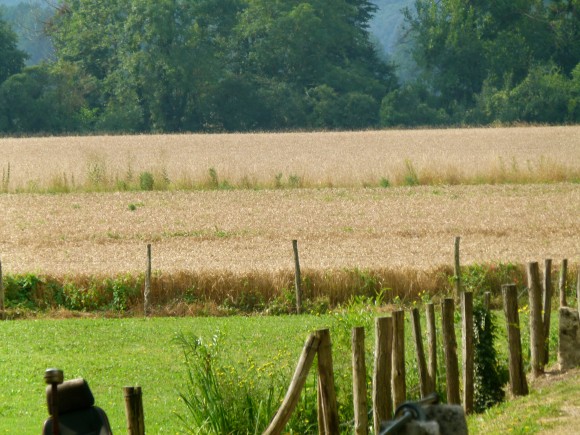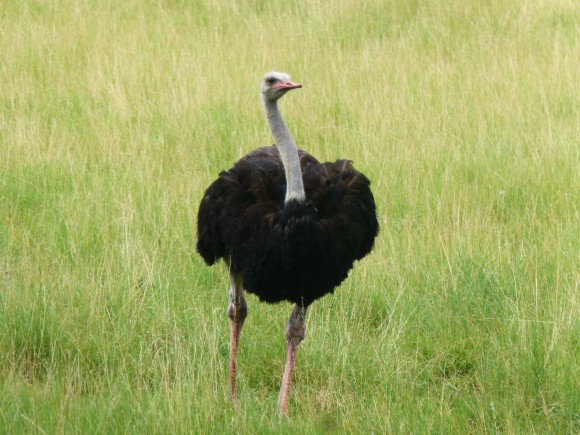 My recommendation when you go to Monet's home in Giverny is be "first in."
We literally were the first ones at the door when they opened and it made a world of difference. Monet's home really is a living example of his artistry. It is a living painting in which you can explore.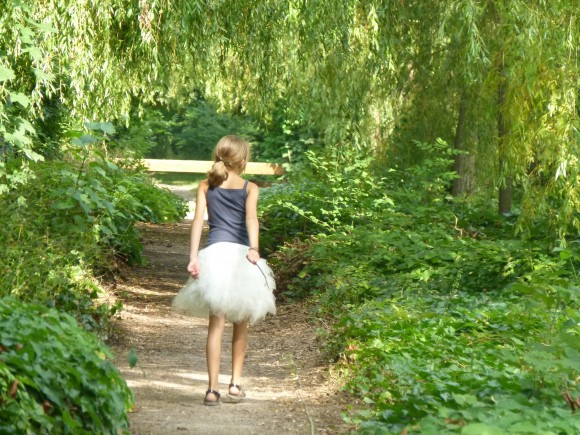 When we returned to Paris we were still feeling inspired. We decided to go to take the metro a couple of stops further and go to Musée Marmottan Monet. The museum was originally a hunting lodge (many of the large homes in this area were) but now it has the largest collection of Monet's work in the world (thanks to a donation to the museum from Michael Monet, Monet's son, in 1966 ). The museum has a good collection of Impressionism and Post-Impressionism art.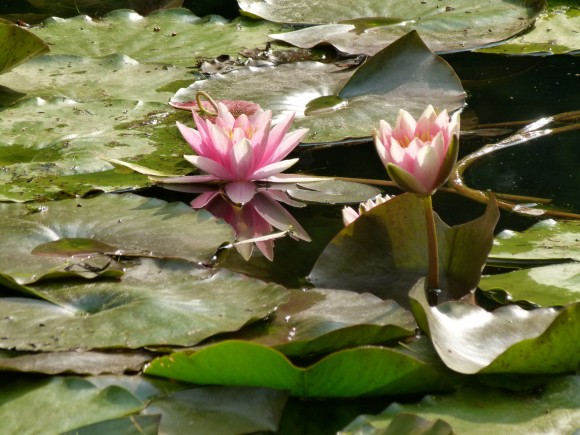 To get to the museum, take the line 9 to La Muette. You will find yourself in the lovely area of La Muette filled with a nice collection of restaurants for a goûtay or meal or even a little shopping. From the line of restaurants you continue through a park…where my children were happy to race their razors… and end up at the museum (which were very accommodating when it came to parking their flashing, two-wheeled children movers).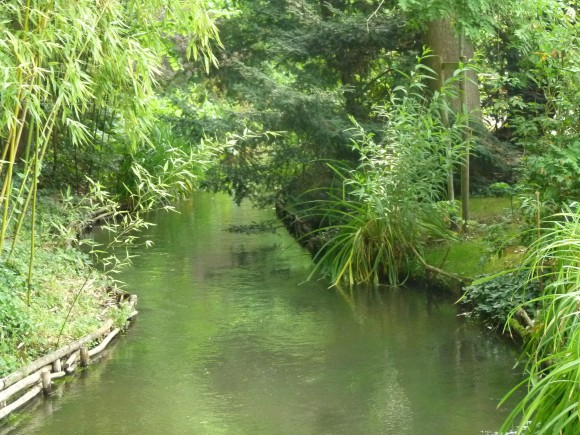 We passed about an hour in the museum and our "jour de Monet" concluded. With water lilies dancing about in my head, I steamed some violet artichokes, removed the center leaves and fibrous interior, replacing it with a violet mustard in which to dip the steamed leaves in. Delicious.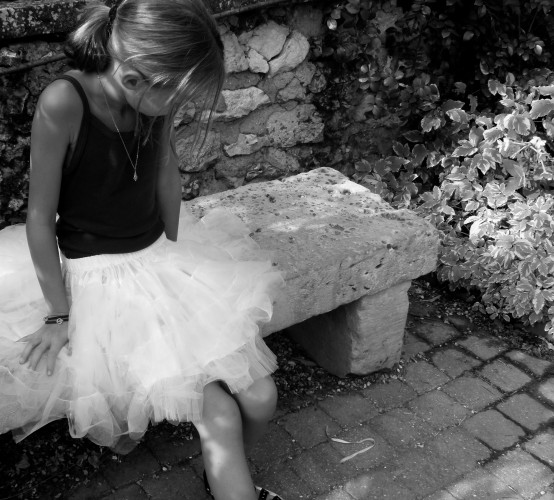 A balmy summer evening … still light, even at 9 p.m.. We were content with our artichokes, a little Sancerre on the side (for me), and memories of our day.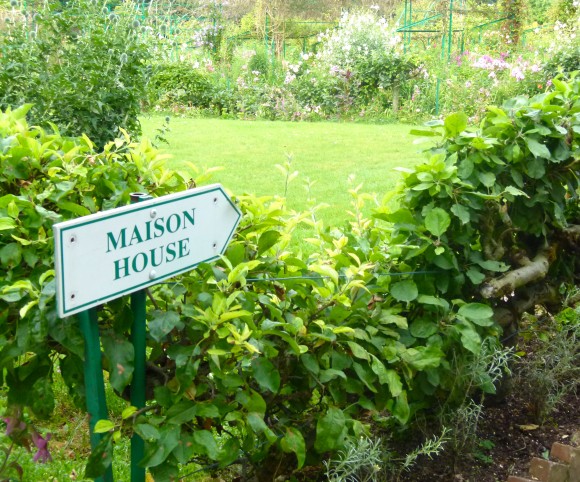 To plan your own "day of Monet," visit these sites first:
Foundation Claude Monet
rue Claude Monet
27620 Giverny
April 1 to November 1, open daily from 9.30 am to 6:00 pm (last entrance at 5.30 pm)
http://giverny.org/gardens/
Museum of Impressionism Giverny
99 rue Claude Monet
27620 Giverny
33 02 32 51 94 65
Musée Marmottan Monet
2 Rue Louis Boilly, 75016 Paris, France
33 (0)1 44 96 50 33
Tuesday through Sunday 10 am to 6 pm
metro line 9 (La Muette)
bon voyage !
LM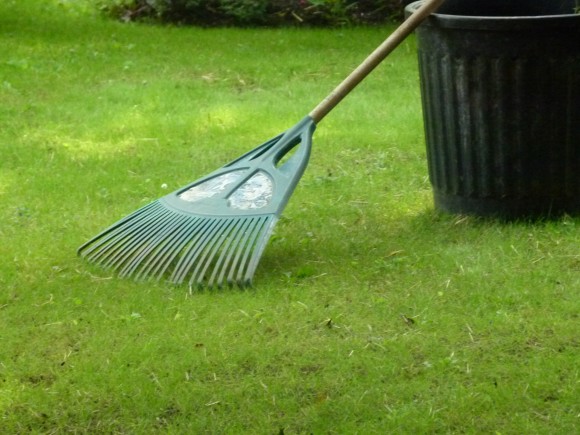 Tags: artichokes, Giverny, Monet, Paris (Paris)