it was her favorite and she was ours
(no fuss) carrot cake
It is officially spring. Upcoming holidays and the passing of a very important person in my life inspired this week's simple pleasure: (no fuss) carrot cake.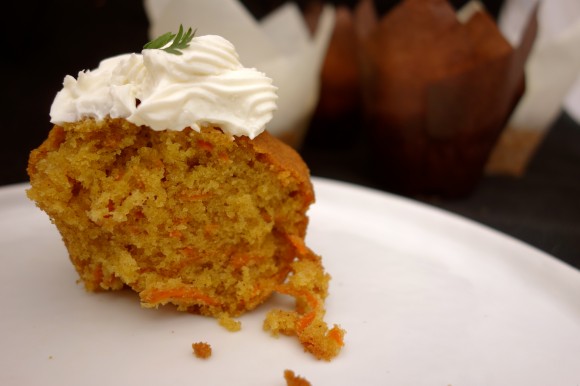 My grandmother taught me how to cook. She gave me an appreciation for homegrown produce and the importance of quality ingredients. She cooked (and lived) with love and an earnest dedication. I am filled with memories of the two of us in her kitchen, shucking beans, rolling out fresh egg noodles (my favorite as a child), and picking tomatoes and asparagus from the garden. I loved my Grandmother's meals so much that when I visited my Grandparents' home as a child the last thing I would call out to them before I fell asleep is, "Grandma, what is for breakfast?" I was ruled by my stomach and my joy as her sous chef.
My Grandmother stopped cooking the holiday meals about the time I had my first child. I assumed the duties but I still sought her advice and did so until her death. My Grandmother was, and remains, the inspiration for many things for me not only in the kitchen but in life.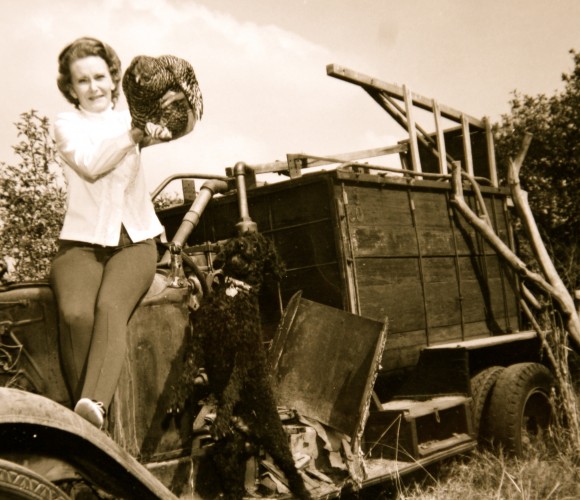 My mother and I inherited my Grandmother's sentimental nature. I saved many notes and cards she sent me throughout the years, replete with "X's" and "O's" framing the text. The hand-embroidered kitchen towels she made me remain carefully folded in a special place because they were "too precious to use." And then there are her handwritten recipes, many of which were recipes she inherited from the women that came before her. I treasure these greatly.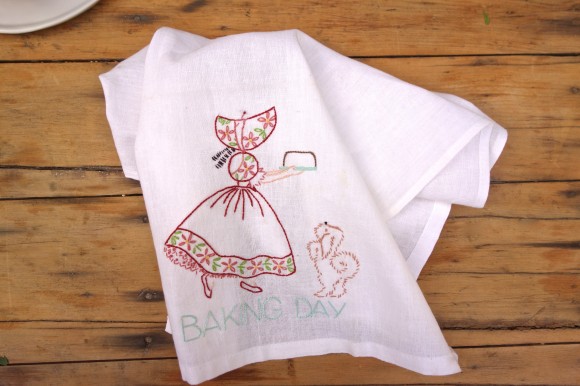 In preparing for the reception after her memorial (I still cannot say the word funeral), I combed through the recipes and index cards. My brother and I made those that reminded us of her the most.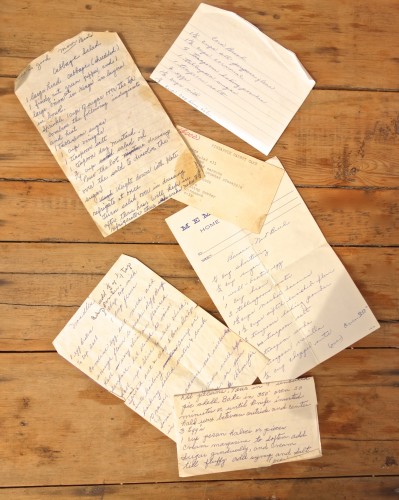 When I received the news of my Grandmother's passing, I instinctively walked into my kitchen as if I would find her there. In spirit, I did. In my kitchen I am surrounded by kitchen gadgets, cast iron pans, and scales she passed to me. Each one with a story. Each one has a history. It was very late and my children were asleep. I began cooking things for my mother thinking that filling her refrigerator with ready-made items would ease her grief. I also began making carrot cake.
Carrot cake was my Grandmother's favorite dessert.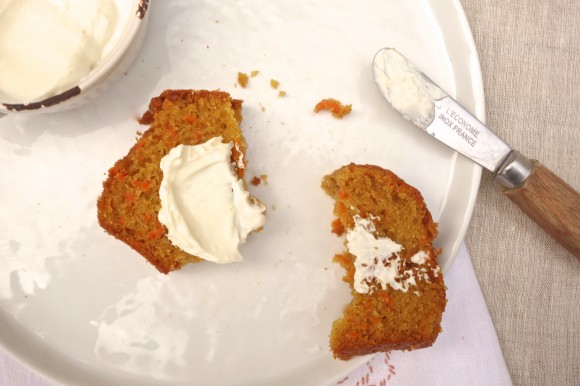 I share my carrot cake recipe with you not only in honor of my Grandmother but also because carrots are at their sweetest in the spring and with Easter and Passover around the corner, we are all looking to do something culinary with carrots. It is nice when sentiment and practicality meet.
This carrot cake recipe has far more carrots and less sugar than most carrot cake recipes. In my opinion ingredients should reflect the dish and it is called "carrot cake" not "cake with carrots."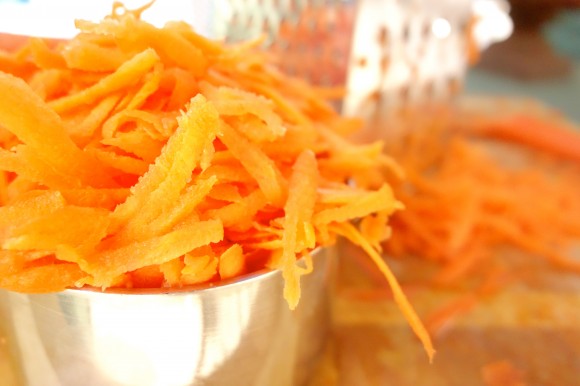 The cream cheese frosting complements the moist cake. I eliminated the butter and use Greek yogurt instead. For 16 ounces of light cream cheese, only 3 tablespoons of sugar is added. It can be used as a spread and served on the side or as frosting.
My Grandmother would always say "don't go to any fuss for me." Thinking of her, I "un-fussed" my own recipe eliminating some steps and ingredients. I leave the presentation to you. This cake can be made as a round or sheet cake, a tea cake in loaf pans, or muffins. You do not even have to make the frosting. The cake stands on its own. No fuss here.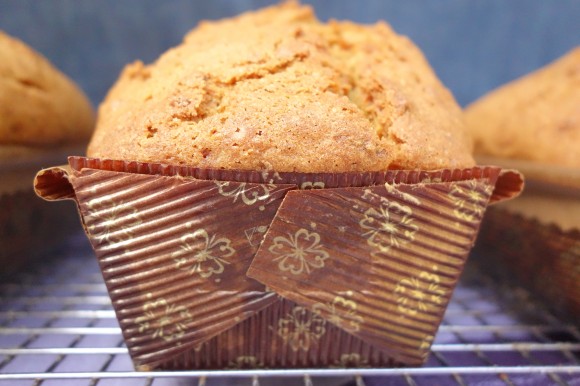 After her memorial I watched her Great-Grandchildren enjoy the carrot cake she too would have liked. I spied my eldest daughter exhibit an empathetic mannerism that was my Grandmother. It was bittersweet. Oh, the conscious and unconscious things that we our pass on to the younger generations…
Grandma, I miss you. This cake is for you. No fuss, really.
avec amour
LM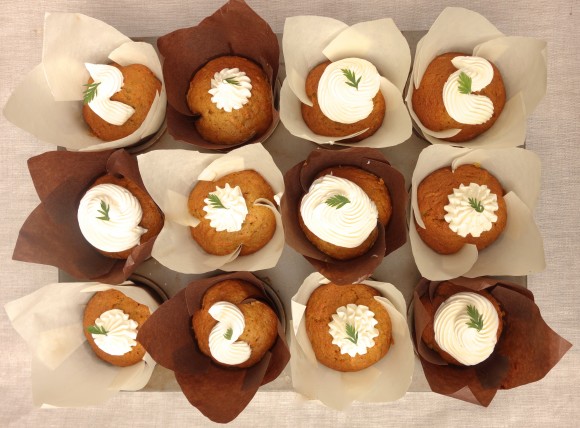 ("no fuss") carrot cake
makes
one 8" cake (fills two 8" cake pans); or
20 muffins; or
three 3 x 6" loaf pans; or
9 x 12 rectangular baking dish
what you need:
baking pan(s) of your choice
baker's spray (or muffin paper parchment paper)
cake
4 cups coarsely grated carrots
3 tablespoons unsalted butter, melted and cooled
4 large fresh eggs
½ cup granulated sugar
1 cup light brown sugar
¼ cup pineapple juice (reduced to ⅛ cup)
2 teaspoons vanilla extract
1 ¼ cup olive oil
3 cups unbleached all-purpose flour
1 teaspoon baking powder
1 teaspoon baking soda
1 teaspoon kosher salt
¼ teaspoon ground cardamom
¼ teaspoon ground cinnamon
¼ teaspoon ground allspice
¼ teaspoon ground nutmeg
frosting (optional)
16 ounces light cream cheese (or Neufchâtel)
½ cup nonfat Greek yogurt (I use Fage)
3 tablespoons powdered sugar
1-2 teaspoons fresh lemon juice
how to:
Melt Butter.

Melt the butter. Set aside to cool.
Cook Pineapple Juice.

Place pineapple juice in a saucepan over a medium flam and cook until juice is reduced by half. Set aside to cool.
Mix Dry Ingredients.

In a bowl, combine all dry ingredients (flour, salt , spices, baking powder, and baking soda). Set aside.
Mix Liquid Ingredients.

In the bowl of a stand alone mixer fit with a paddle attachment, combine sugars, eggs, extract, reduced pineapple juice, and carrots. Mix on low speed to combine. Add oil. Mix to combine.
Add Dry Ingredients.

Add dry ingredients to liquid ingredients. Mix on low speed to combine.
Add Melted Butter (And Nuts).

Add melted (and cooled ) butter. Combine on low speed.
Pan.

Pour cake batter in pan(s) of your choice and fill ¾th full.
Bake.

Bake in an oven preheated to

350 degrees Fahrenheit (325 convection)

until cake is set and a toothpick comes out virtually clean. The top should be golden brown.
Cool.

Cool in pan(s) and then carefully remove and cool on rack.
Make Frosting.

Place all ingredients in a bowl of a stand alone mixer fit with a whisk attachment. Whisk together the cream cheese, yogurt, and sugar. Add lemon juice as needed. Frost carrot cake when cool (or serve on the side as a spread). Unfrosted cakes can be stored in an airtight container or frozen. Frosted cakes can be stored in an airtight container in the refrigerator.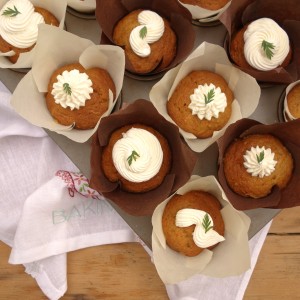 Tags: carrot cake, easy dessert