Mother's Day recipe 2012: 
baking cookies, having the courage to follow your heart,
and being true to the woman that you are:
crunchy chocolate and espresso almond cookies
Recently someone asked my oldest daughter: "What do you want to be when you grow up?"  I remember being asked the same thing when I was her age. Watching her respond inspired this year's Mother's Day personal recipe for my daughters (below) and this week's simple pleasure: crunchy chocolate and espresso almond cookies.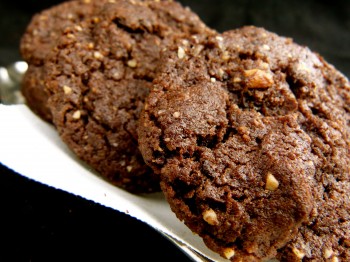 the importance, unimportance, and influence of others
I attended a birthday party where the birthday honoree asked her attendees (all female): (1) What do you wish you could change in the world for your children; and (2) what piece of advice would you give them? Each of us provided a response. When it was my turn, I shared a story of an encounter I had at a holiday party. I was in between careers: I recently ceased practicing law and had not yet pursued the culinary arts in a professional sense. A man approached me and began a conversation. He immediately asked me what I did for a living. I told him that I was a stay-at-home mother. All interest drained from his face as did his desire to continue the conversation. He excused himself and walked away from me.  Later that night, I was speaking with someone who asked me, "Lisa, how is staying at home after litigating?" The same man who had dismissed me previously overheard the question and said, "Oh, I didn't know you were a lawyer," and attempted to join our conversation. I found his sudden interest in me to be even more rude than his initial dismissal. 
At my friend's birthday party I wished for my daughters that this assessment of a person's worth, as defined by their job, did not exist. I find it particularly troubling for young women (who typically try to please people anyway) because there is a pressure to not only be a professional "success", but to be perfect in appearance, manners, and everything domestic (remember the 70's commercial – "I can bring home the bacon and fry in up in a pan" – with a beautiful woman singing in a man's dress-shirt and heels).  It is an impossible standard. I wished for my daughters that they would be treated with dignity and respect for whatever job or career they chose, but more importantly, that they would possess the courage and inner-strength to believe in themselves, and follow their interests, despite the opinions of others.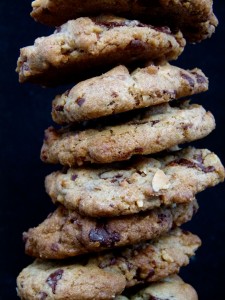 When we ask children "what they what to be when they grow up" how does a child (or a young adult) know what they want to do for work for the rest of their life? Most have not had the opportunity to discover the possibilities that lie ahead or their own talents. Moreover, responses to the question often are necessarily shaped by financial pressures or motivations, the desire for prestige or approval from others (including our parents), a desire to break away from our parents or family traditions, or, follow in the footsteps of our family because we cannot think of anything else to do, or it is expected. I thought of these decision-influencing factors when I saw my eldest child answer the question. I observed the expression on her face as she thought of how to answer and as she did, I saw her look for the effect her answer had on the hearer. I recognized the moment.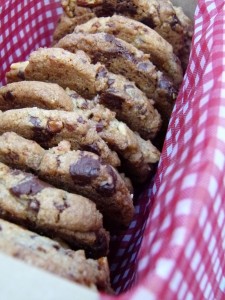 knowing who you are and what you want 
People ask me how a lawyer becomes a chef. In truth, the skill set for both chefs and attorneys is similar although the talents differ. For me, the more relevant question is "why did you choose not pursue the culinary arts initially?" Afterall, food preparation and an emphasis on nutrition and quality products were part of my upbringing. All the women, on both sides of my family, cooked and baked, everything. The gene did not escape me. I have loved to cook as long as I can remember. The kitchen is the first place I go when I am happy, sad, contemplative, or when I want to show my love for someone. Cooking is an expressive part of me and I have an absolute physical need to create through food and I feel lost if I am away from the kitchen for too long. I am convinced it is in my blood. My maiden name is "Baker." No joke.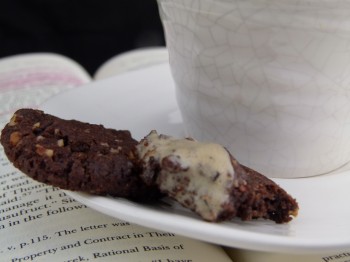 However, when asked as a child what I was "going to be when I grew up" becoming a chef was not on my radar. Cooking was something I loved but I did not see it as a path to economic stability or something that would have gotten me out of the small town (Big Bear, California) in which I lived. It would not have made my parents proud. I was going to be the first one in my family to go to college and the opportunities that a college education represented as well as the idea of being seen as an educated woman, were attractive to me. Sadly, I did not want to embrace anything "domestic" because I saw how my stay-at-home mother's domestic devotion was repaid with financial difficulties and inequality after she and my father divorced. It was also in the days a female politician justified her own career choices by disparaging the choices of other women: "I could have stayed home and baked cookies," she said. I grew up in that mindset and I took it to heart. I believed that for a "serious, smart" woman there was no honor in cooking or baking, professionally or at home, at least not for me. Never underestimate the power of words.
So I put myself through college and then law school on scholarships and working in restaurants (no surprise there). I loved school and genuinely enjoyed practicing law. However, I never stopped cooking. The kitchen was always a part of who I was.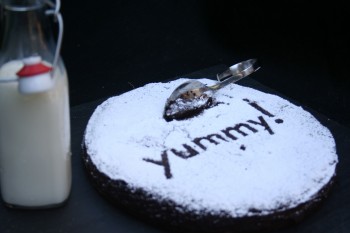 having the courage to follow your heart
When my former husband and I separated, he said something to me that struck a chord and that comment was a gift. It was the prompting I needed to finally acknowledge that my love and ability to cook was a talent, it was unique, and it was something to be proud of. So I decided to do something with my life-long cooking "hobby." 
Now, some twenty years (um hum…) later, I wonder what would have happened if I had the confidence and courage to embrace my love of cooking in my 20's rather than after my divorce?  The answer is speculative, at best. Moreover, I regret nothing in my past and I am genuinely grateful for  everything that has happened in my life. My law degree is something I remain very proud of and I have used it in my daily life. It also has made me the chef, teacher, and food-writer I am today and allowed me to pursue my interests and circle to my roots, the kitchen, in a way that makes sense for me. Today I feel that I am true to the woman I am and proud of where I came from and the things I do, even if viewed by others to be small and unimportant: A cook, a "cookie baker," a salad and pâté maker.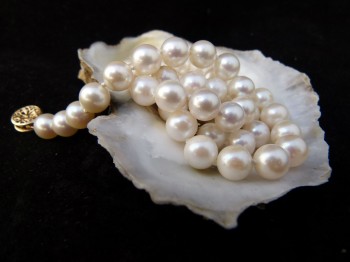 I wish for my girls the confidence it took me years to obtain and for them I serve this humble recipe on the question of "what to be when you grow up:"
Know that the person that you are is not defined by what you do for a living.
Realize and value your individual gifts. 
Permit yourself the opportunity to explore, dream, and discover what it is that interests you. 
The definition of a "successful" life is up to you alone. "Success" to one person is not necessarily "success" to another and comparisons between yourself and others is a waste of your time.
Monetary wealth is only one measurement of "success" and the importance and value of money itself differs from one person to the next. 
There is no such thing as "failure" only results that did not live up to our expectations. Use these as opportunities for learning and growth.
Be true to yourself, your passions, and your convictions irrespective of other's opinions and judgments.
Be open to the lessons life hands you. You may begin in one place and discover a nuance or another opportunity that you may not had previously known or expected. 
Believe in yourself. Believe in yourself. Believe in yourself. You are capable of anything. If you forget, I will remind you.
Respect yourself. Respect yourself. Respect yourself. You are a unique, valuable person. If you forget, I will remind you.
Respect others and their decisions even if they differ from yours.
Know that you will be good in some things and not as good in others. Focus on your attributes and strengths. 
Recognize that your opinions and interests may evolve and change. Be flexible and open to that change.
Know that whether you bake cookies, perform open-heart surgery, teach, advocate, or sing a tune, you will make me proud. I love you. I support you. I will always be there for you. Thank you for being you, just as you are.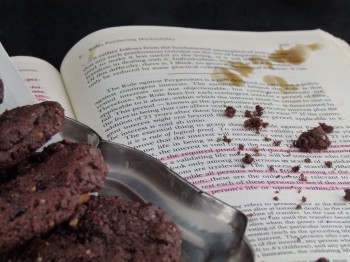 In honor of the simple art of baking cookies, this week's simple pleasure is a cookie recipe. It was inspired by my law school days when I ate chocolate-covered expresso beans while I studied for the bar exam.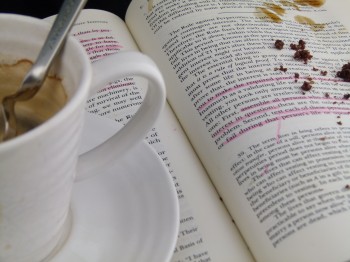 These cookies reverse that concept. The chocolate is melted and the espresso beans, rather than ground and brewed or in the form of an extract, are crushed. Combined with crushed almonds, these moist, chocolate cookies are a crunchy treat (sure to combat fatigue, the blues, and monthly chocolate cravings all in one shot). A good afternoon pick-me-up (although I would not eat them as a midnight snack). Never underestimate the power of baking a cookie.
Je vous souhaite un bon appétit !
LM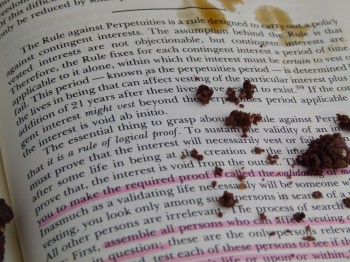 Tags: almond, bar exam, Chef Morgan, chocolate, cookies, cooking, daughter, dessert, dreams, espresso, Mother, mother's day, passion, respect, simple pleasures