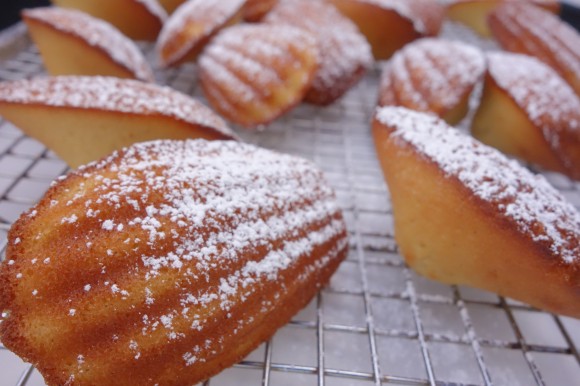 vanilla bean Madeleines
makes 2½ dozen
what you need:
9 tablespoons (4.5 oz) unsalted butter, melted
1 cup (7.5 oz) granulated sugar
4 large eggs (7 oz.), room temperature
1½ tablespoon vanilla bean paste
2 cups all-purpose flour
1 teaspoon baking powder
½ teaspoon kosher salt
½ cup 2 % milk, room temperature
1½ teaspoon lemon zest
1 madeleine pan
unsalted butter (as needed for pan)
powdered sugar (as needed)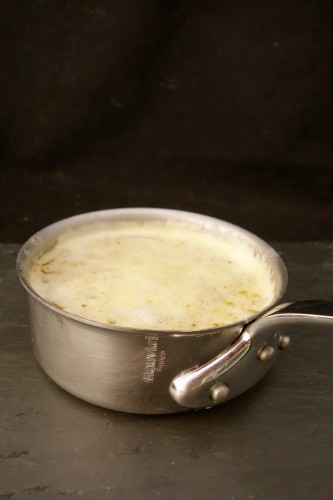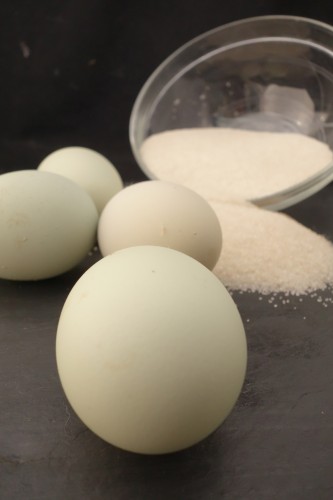 how to:
Melt Butter.

Melt the butter slowly in a saucepan over a low flame. Set aside. Let Cool.
Combine Dry Ingredients.

Combine the flour, salt, and baking powder in a bowl. Set aside.
Eggs & Sugar.

Place the eggs and sugar in the bowl of a stand alone mixer. Turn on medium speed and mix until the sugar and eggs look thick and foamy. Pour in vanilla bean paste. Mix well.
Add Dry Ingredients & Milk.

With the mixer on low speed, alternate adding the flour and the milk in thirds, beginning with the flour. Continue to mx until well-blended.
Add Melted Butter

. Once the milk and flour has been mixed well, slowly add the melted butter with the speed still on slow.
Rest.

Let the batter rest for a few hours. You can pour the batter in an airtight container and let it rest in the refrigerator overnight.
Preheat Oven.

Preheat oven to

400 degrees Fahrenheit.
Pan

. Rub cold butter on madeleine molds in the pan. Using a soup spoon and add a heaping tablespoon of batter to each madeleine mold (it should be about ⅔ full).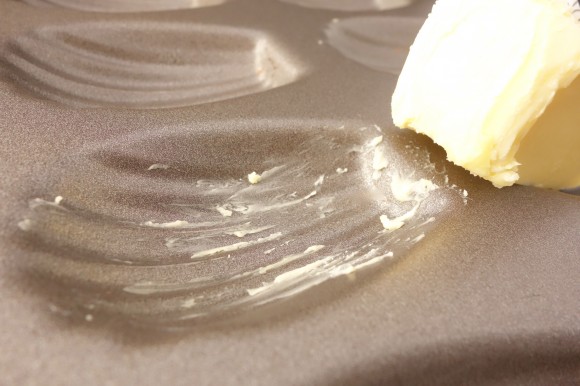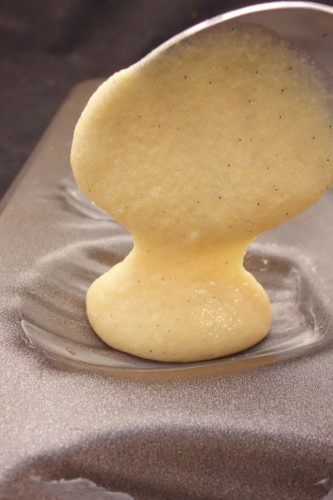 Bake.

Bake in the oven for about 7-8 minutes until puffed in the center (beginning to crack a little) and edges are crispy brown.
Serve

. Let the madeleines cool for a few minutes in the madeleine pan and then remove with a fork. Place on a wire rack and sprinkle powdered sugar over them. Best served warm.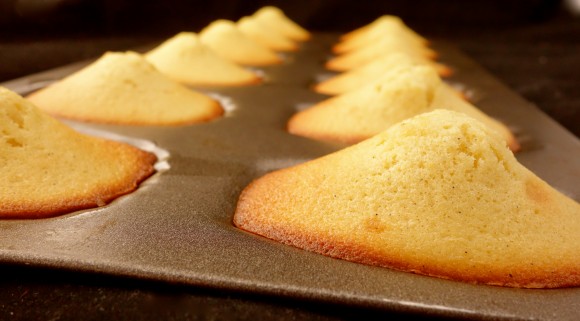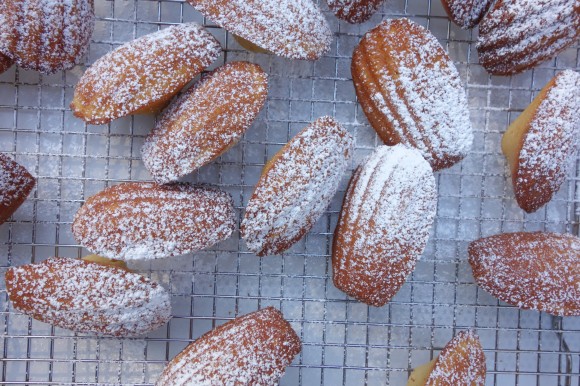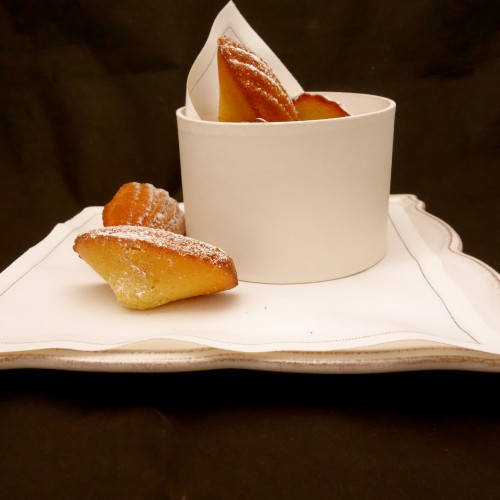 Tags: french cooking recipes, healthy dessert, healthy snacks for children, madeleines, simple pleassures, valentine's day, vanilla