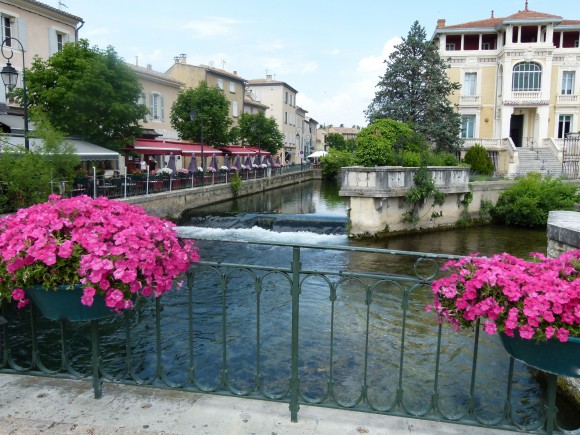 accidental tourist discovering culinary treasures on the river Sorgue:
venez avec moi L'Isle-sur-la-Sorgue
summer melon gazpacho
Petit dejeuner (breakfast) in Provence. The Provençal sun is streaming through the window and the local rooster is announcing the day with not-to-be-missed vigor. Our breakfast table looks Matisse-like with fresh fruit, cheeses, yogurt, jams, farm butter, bread and viennoiseries artfully served in porcelain dishes and baskets, all chosen with the same deliberation a poet would use to select words for the page. The smell of the cut melon filled the room. We hungrily ate everything in front of us with our eyes before our mouths even opened. We are in L'Isle-sur-la-Sorgue. I was so taken with the people here (and the food) that I was compelled to return within weeks of my first (accidental) discovery and my visits inspired this week's simple pleasure: summer melon gazpacho. However, before you go to the recipe, venez avec moi (come with me) to L'Isle-sur-la-Sorgue; it is not just for antiques any more.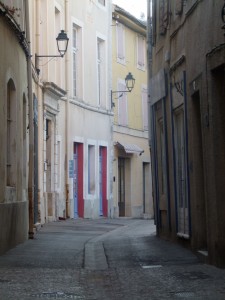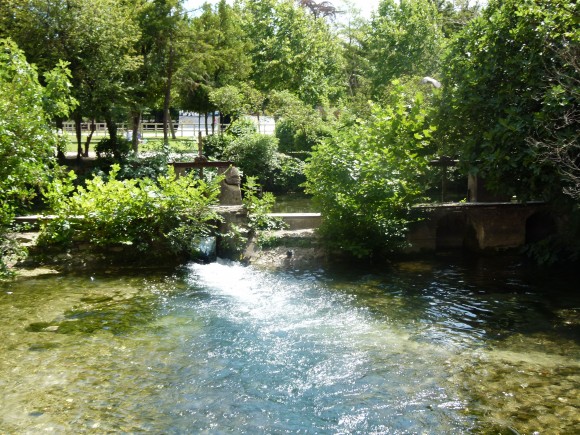 En route from Paris to L.A., I sat next to a French chef (a former "Top Chef" actually) whom was flying to L.A. to cook privately for individuals in Newport Beach. Funny coincidence. We discussed menus and ingredients and the cross-Atlantic flight flew by.
In a subsequent email, he thanked me for helping him when he arrived and he wrote: "cela prouve encore que la cuisine est une grande famille." (this further proves that the kitchen is a big family). I thought the phrase was beautifully put as well as accurate and the people of L'Isle-sur-la-Sorgue who shared with me their talent and love for everything culinary are examples.
L'Isle-sur-la-Sorgue: where is it and what is there
L'Isle-sur-la-Sorgue is located in the southeastern region of France (in the Provence-Alpes-Côte d'Azur region). It is about 20 minutes east from Avignon and 2 minutes north of Cavaillon (known for its amazing melons). L'Isle-sur-la-Sorgue, with about 20,000 residents (les "L'Islois"), is located within the two arms of the Sorgue river.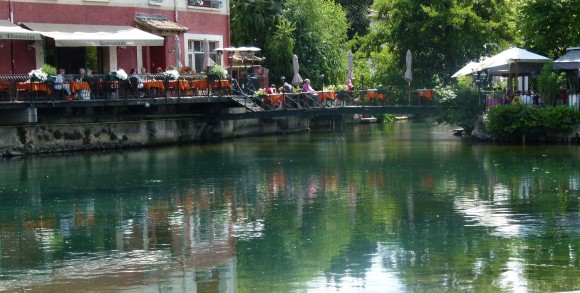 In addition to the Sorgue, L'Isle-sur-la-Sorgue has several canals running throughout it; all filled with ducks and fish and working waterwheels.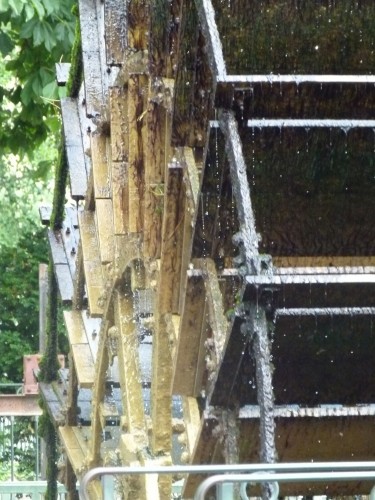 Historically, the water in the town provided a natural defense from invaders and the fishing provided economic vitality. Now L'Isle-sur-la-Sorgue is known for antiques. In fact, it is third largest European producer of antiques after only London and Saint Ouen. People come here from all over the world for treasures.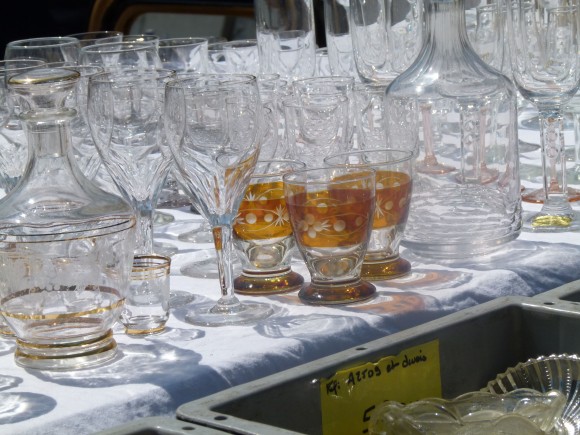 However, while you will likely find unique pieces, a bargain will likely elude you.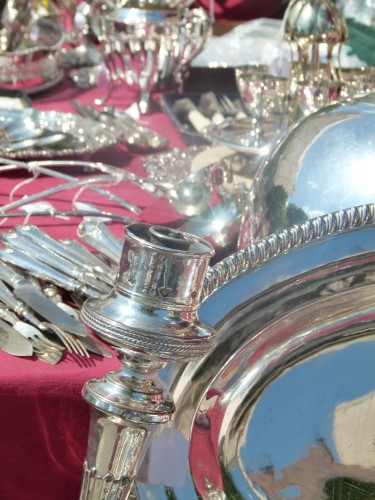 There are two antique fairs every year (Easter weekend and the weekend of the ascension, August 15) called la Foire à la Brocante (or Foire Internationale) avec la Nuit des Chineurs.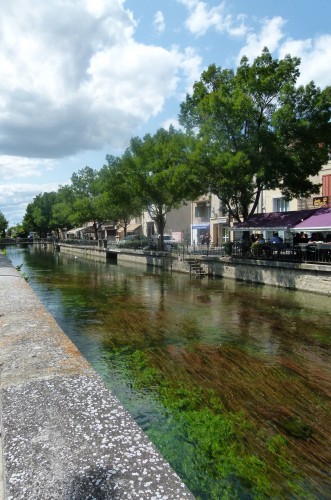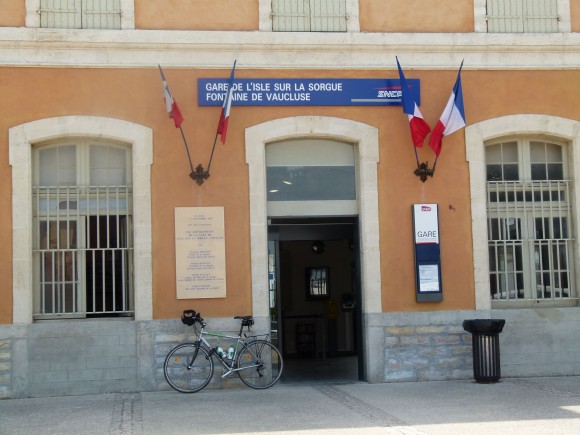 Getting to and around L'Isle-sur-la-Sorgue is simple. The train station (gare) is south of the village center and directly west of the quai de la gare. The antique village is in the same area and as you walk on the closeby Avenue de la Liberation (which is lined with dealers, art galleries, interior decor shops, and cafés), and the street will bend north leading you to the village center and rue de la République both on your left side over a canal. The village center is filled with restaurants and small merchants.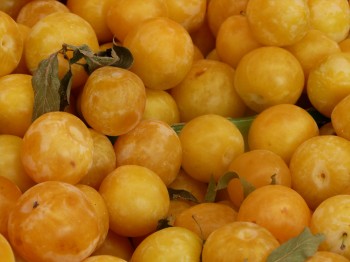 the open markets
Provençal towns all have wonderful open air markets, some larger than others. The L'Isle-sur-la-Sorgue market is medium sized (comparatively speaking) and has a good selection of all the Provencal specialities: an array of honey, olive oil, fresh herbs, olives, soap from Marseille, tapenade, saucisson and charcuterie, linens, cheese, homemade jams and confits, vinegars, wine, and, of course, fresh regional produce: tomatoes; melons; cherries; apricots; summer squash; onions; grapes; and eggplants, to name a few.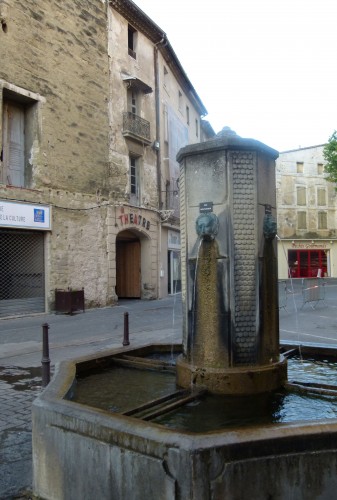 The open air market occurs every Thursday and Sunday morning in the village center. On Monday nights, from 5:30 p.m. to 7:30 p.m. (from May 7 to September 24) there is the marchés du soir des producteurs (open air market where farmers bring only products from their productions).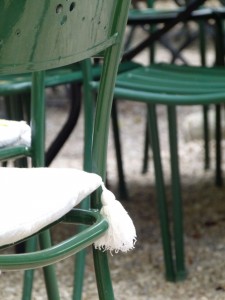 where to eat
The three restaurants I write about in this piece (each very different from the other) I do so not only because the food was amazing but the atmosphere and personal devotion to the physical space and the guests was beyond compare. When I find places like this I feel compelled to share such finds with you. I start with Michelin-starred Le Vivier.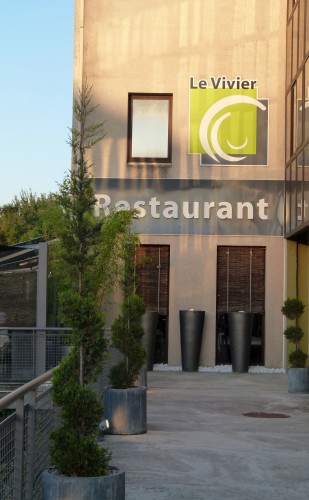 Le Vivier
It was Le Vivier which initially, brought me to L'Isle-sur -la-Sorgue. I was staying about 30 minutes away (which turned into 50 minutes thanks to a GPS with an attitude and the fact that the restaurant is tough to spot from the road).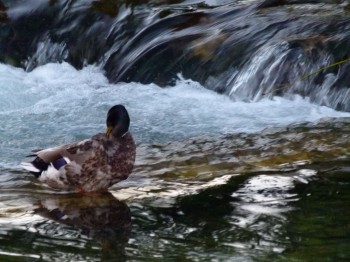 Just so you do not pass it, Le Vivier is just to the east of the round-about in between the cours Fernande Peyre and route de Carpentras. If you are driving northbound from the center of town, Le Vivier will be on your right side, sitting on the south side of the river. If you cross the river (or Route de Fontaine de Vaucluse) you went too far.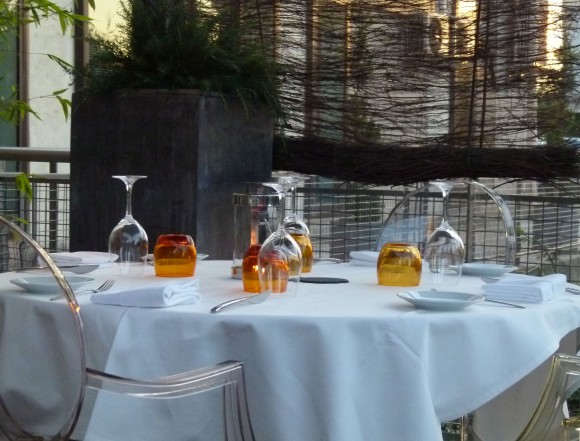 The restaurant is a personal reflection of the owners, Patrick and Céline Fischnaller's, good taste and gracious manner. The restaurant boasts interior dining and a gorgeous terrace next to the river. The restaurant has a modern slickness with splashes of gold and orange accents and tasteful whimsy (there are fish bowls hung from the ceiling with orange, plastic fish in them). Both fish and the color orange are favorites of Patrick's so it is incorporated throughout the restaurant.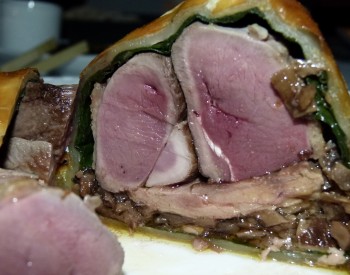 I loved everything chef Luovic Dziewulski prepared and I tried many, many things: melon soup, pigeon breast en croute with mushrooms and spinach with a confit pigeon leg, beef carpaccio with a rice paper spring roll over which foie gras was delicately draped, a tasteful and well-balanced cheese plate, and strawberry tuile millefeuille for dessert.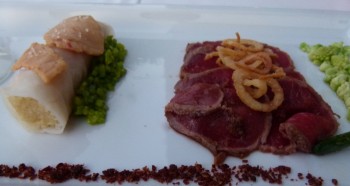 Patrick and Céline were both on hand tending to the guests and after my meal, I enjoyed lingering and speaking with them and their daughter. Patrick generously gave me recommendations of other restaurants in the area as well as places to find particular culinary ingredients I was seeking. His tips were as helpful as my evening was delightful and this restaurant is a must if you are in the Luberon area.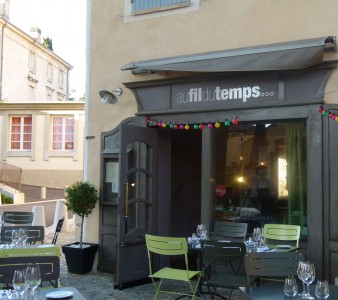 au Fil du Temps
Au Fil du Temps is not in l'Isle-sur-la-Sorgue but a quick 10 minute drive. I include it here because it was recommended to me by two chefs in L'Isle-sur-la-Sorgue: "la cuisine est une grande famille…"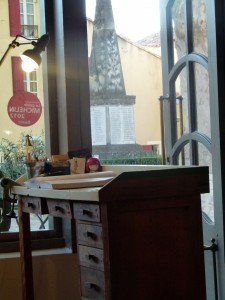 Au Fils du Temps occupies a beautiful space located next to a boy's school in Pernes-les-fontaines with indoor and outdoor dining. It is owned by Claire and Julien Drouot. Julien is the chef and Claire runs the front of the house.
Claire is from Marseilles and Julien from the Alps but they spent time in San Francisco. The restaurant reflects both their French roots and their time in northern California with classic French details (chalkboard cupboards) with the use of earthy materials (a tree truck painted on the wall connected to wire branches that climbed the wall and the ceiling in an integrative and artistic way).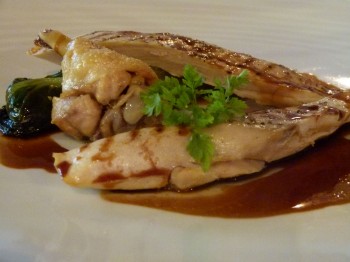 That night the restaurant was full and the two of them alone cooked and served everything with flawless execution and timing. Not one table was rushed nor did they wait as the consecutive dishes, each one an approachable but beautiful masterpiece arrived for the guests.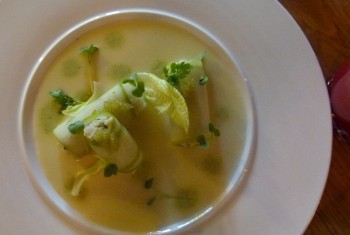 The restaurant is moderately priced. It is set menu with three courses (entrée, plat et dessert for 39 euros) but with three choices for each course. The choices were very diverse so the menu appeals to a variety of tastes. Green apple with mint and crab served with fish eggs and a celery-olive oil foam; heirloom tomatoes with a cucumber gazpacho; lamb brochettes with broccoli and argan oil purée; roasted rouget with squid ink vermicelle; and chicken served with romaine lettuce stuffed with mushrooms and artichokes, were just a few. We sampled everything offered on the menu that night and it was all delicious.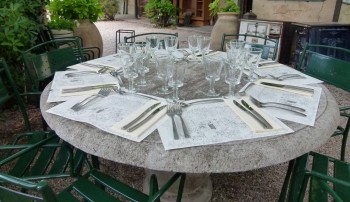 Le Jardin du Quai
Surrounded by antique dealers is Le Jardin du Quai. Here you dine in a garden setting on pea gravel amongst the flowers, trees, and well-placed garden furniture. It is really lovely. The space is tranquil and romantic and the food is farm-to-table fresh, light and simply presented (as well as modestly priced) with an emphasis on fish. The service is first-rate. It is a set menu consisting of an entrée, plat and dessert (lunch is 35 euros, dinner is 43 euros, and Sunday brunch 40 euros).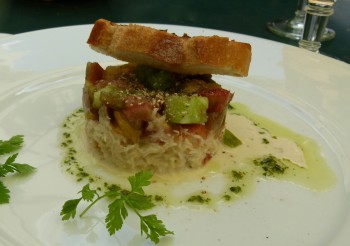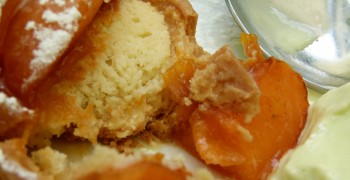 Chef Daniel Hebet is also a known fisherman. He was not there the day I was but the restaurant was in the very capable hands of chef Jeremi Fontin who prepared for me: a crab and tomato tartare, cod with steamed market vegetables and fresh herbs, and an apricot tart with pistachio ice cream. The restaurant was another referral and it was a good one. I left culinarily happy and having made some friends who generously led me to wines, custom made knives, and other ingredients I was seeking: "la cuisine est une grande famille…"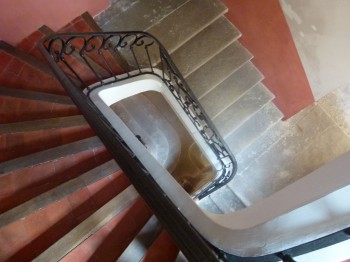 where to stay
When I arrived in L'Isle-sur-la-Sorgue, the second time, we decided to visit the open market in village center and check into the hotel later. While there we stumbled upon a small boutique filled with beautiful things for the table and home (including glass lamps and bowls, wine decanters, amuse-bouches servers and bento boxes). The store owner and I struck up a conversation. It occurred to both of us at the same time that the boutique hotel I booked (unbeknownst to me) was attached to this quaint shop. "We were waiting for you," the owner, Frédéric said, "Welcome."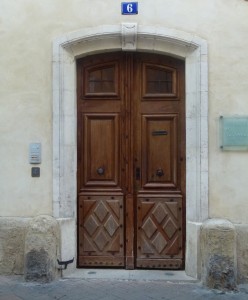 He led us through the side door to the hotel where he offered us something cool to drink in the courtyard. The hotel – La Maison sur la Sorgue – is the former grand home of the Barthelier family. Frédéric and his wife, Marie-Claude, lovingly restored the home (it took three years) and turned it into a five room boutique hotel — with an amazing breakfast — which brings us full circle and to this week's simple pleasure.
* * *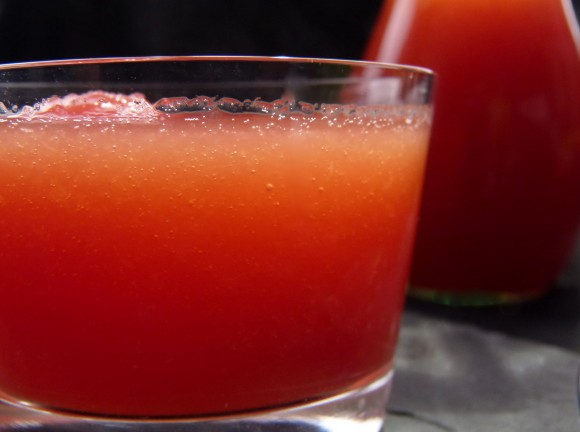 Two flavors dominated the summer markets and tables in L'Isle-sur-la-Sorgue: the melons from nearby Cavaillon and sun-ripened heirloom tomatoes.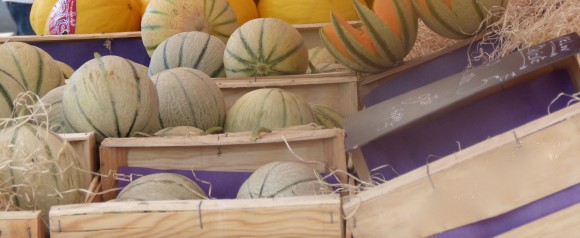 The Cavaillon melon (popular name for the Charentais melon) gained its popular name when French novelist Alexandre Dumas agreed to donate some of his books to the Cavaillon library on the condition that the town give him a lifelong allowance of twelve Cavaillon melons a year. It is believed that the popes brought the melon to France from Canta Lupi, Italy when the papacy moved in the 14th century.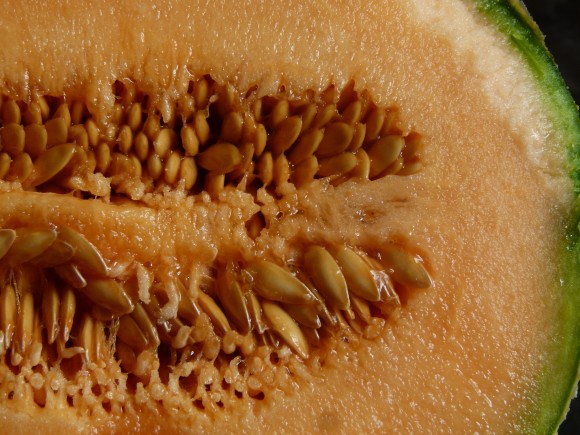 The melons are at their sweetest in July and August (there is a three day festival every June in Cavaillon to kick-off the season). The melons are enjoyed in numerous ways including raw, roasted, fried, candied, as an apéritif, candied, and puréed in soups (every restaurant in Provence seemed to have their own melon soup).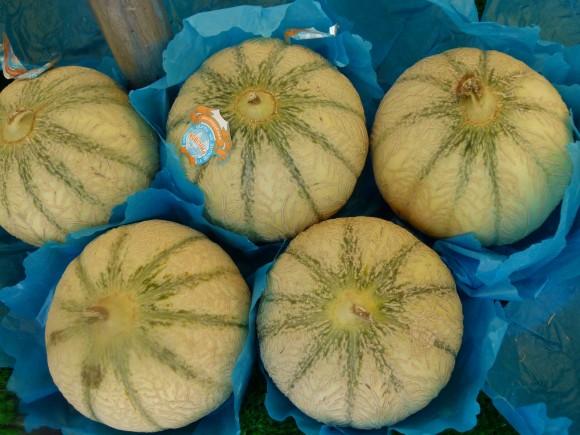 You most likely will not be able to find a melon de Cavaillon in the States; however, a good cantaloupe will do just fine. The cantaloupe should smell sweet when you pick it up and feel heavy in your hand. Ask the farmer or the grocer for a sample. This gazpacho only has three ingredients and if they are flavorless and watery so too will be your soup.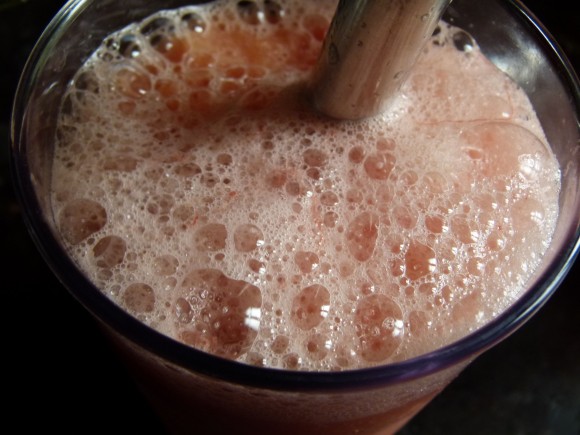 The gazpacho has a smooth, cool consistency perfect for the end of the summer. The fruit garnish (a combination of cucumber, tomato, watermelon and cantaloupe with fresh basil) is a nice contrast in texture true to my California roots (when I was in culinary school, my instructors said they could tell I was from California due to the "crunch" in my vegetables).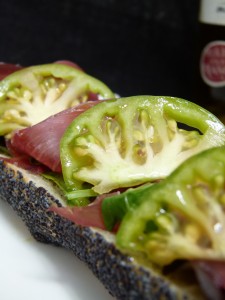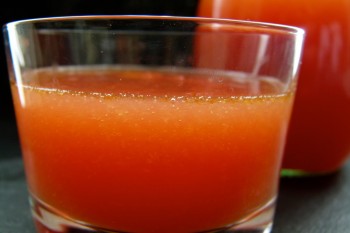 You can serve the gazpacho as a first course or an appetizer but try to serve it in a glass verrine or clear bowl to take advantage of the beautiful color. If you want to make it more of a meal serve it with Prosciutto de Parma slices, bread sticks, a small green salad, tomato tartare or even a tomato and cured meat tartine.
mangez bien
vivez bien
et bon appétit !
LM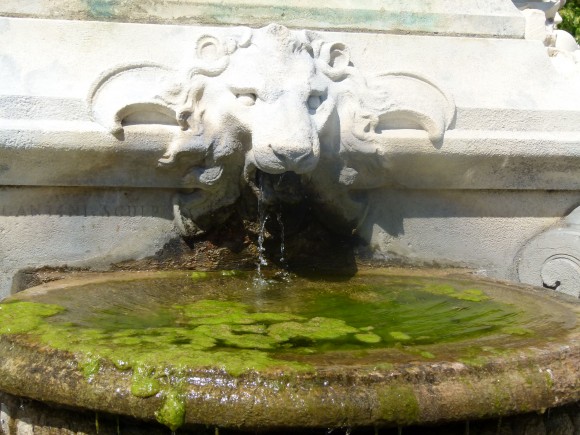 where to find the places I mentioned (and other favorites) in
L'Isle-sur-la-Sorgue:
La Maison sur la Sorgue
6, rue Rose Goudard
84 800 L'Isle sur la Sorgue
33(0)4 90 20 74 86
lamaisonsurlasorgue@wanadoo.fr
www.lamaisonsurlasorgue.com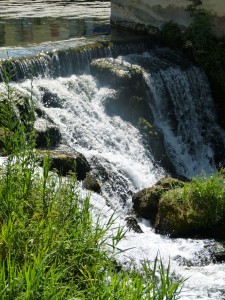 Le Vivier
Cours Fernande Peyre
84800 L'Isle-sur-la-Sorgue
33 (0)4 90 38 52 80
www.levivier-restaurant.com
au Fil du Temps
51, Place Louis Giraud
84210 Pernes-les-Fontaines
+33 (0)4 90 30 09 48
aufildutemps@hotmail.com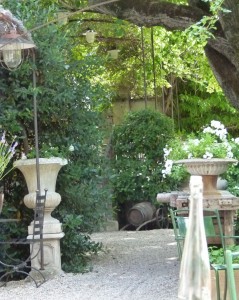 le Jardin du Quai
91, avenue Julien Guigue (face à la gare)
84800 L'Isle-sur-la-Sorgue
33 (0)4 90 20 14 98
www.danielhebet.com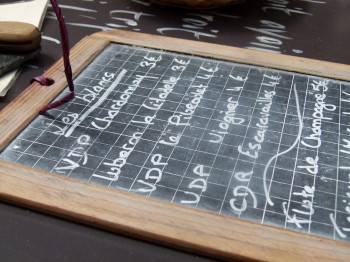 Caveau de la Tour de L'Isle
merchant of wines and cheeses (you can eat here or get things to go)
12, rue de la République
84800 L'Isle-sur-la-Sorgue
33 (0)4 90 20 70 35
www.caveaudelatourdelisle.com
Le Moulin
Porte de Bouïgas * Quartier du Bassin
84800 L'Isle-sur-ls-Sorgue
33 (0)4 90 20 97 50
www.restaurantlemoulin.fr
Le Bistro d' à côté
38, avenue de la Liberté
84800 L'Isle-sur-la-Sorgue
33 (0)4 90 15 44 73
le Couteau des Sorgues
great collection of knives and some of which are made locally
2, rue de la République
84800 L'Isle-sur-la-Sorgue
33 (0)4 90 20 32 82
www.lameenstock.com
un jour
beautiful linens for your home and table
8, place Ferdinand Buisson
84800 L'Isle-sur-la-Sorgue
33 (0)4 90 38 50 19
www.unjour-lingedemaison.fr
Retour de Voyage
art de table and unique objects for your home
6, rue Rose Goudard (centre-ville)
84800 L'Isle-sur-la-Sorgue
33 (0)6 87 32 58 68
lamaisonsurlasorgue@wanadoo.fr
www.retourdevoyage.com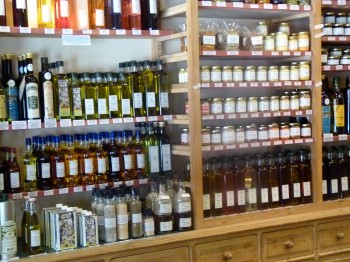 Sous un Olivier
Provençal oils, vinegars, liquors and wine
16, rue de la République
84800 L'Isle-sur-la-Sorgue
33 (0)4 90 20 68 90
www.sousunolivier.com
Péchés Gourmands
famous Provençal biscuit shop with classic biscuits
village-centre
84800 L'Isle-sur-la-Sorgue
33 (0)4 94 10 11 11
www.peches-gourmands.fr
La Cour aux Saveurs
artisan chocolates
2, rue Louis Lopez
84800 L'Isle-sur-la Sorgue
33 (0)4 90 21 53 91
lacourauxsaveurs@orange.fr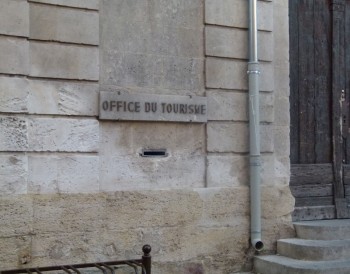 For more information:
Office de Tourisme
Place de la Liberté
84800 L'ISLE-SUR-LA-SORGUE
33 (0)4.90.38.04.78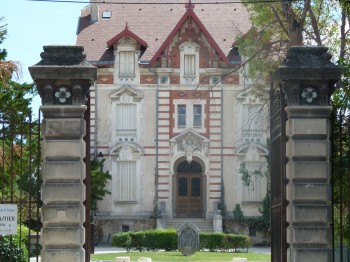 Tags: appetizer, au fil du temps, charentais melon, France, french cooking recipes, L'Isle-sur-la-Sorge, la maison sur la sorgue, le jardin du quai, Le Vivier, melon de Cavaillon, simple pleasures, summer melon gazpacho