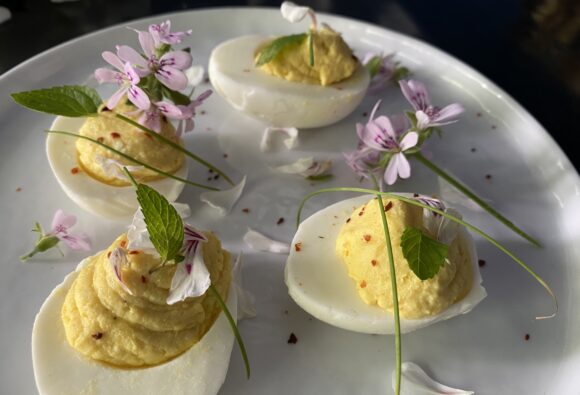 Mother's Day 2022
Fear: Protection, Confinement, and Proceeding with Wisdom and Courage
In celebration of Mother's Day, over the years I have written a personal "recipe for life" inspired by and for my two daughters. The topics have ranged from body image to forgiveness, and each post has an accompanying simple food recipe inspired by the topic. The topic this year is fear. The recipe is one we enjoyed during quarantine thanks to our chickens with whom we shared confinement.
I began writing this post in 2020 and tabled the project. I picked it up again because the topic, even with 2020 behind us, remains relevant. It will always be. If you have teenagers, you may want to share this with them. If you would like to skip directly to the recipe (a perfect snack for eaters of all ages) you may do so by clicking here otherwise read on. (Click on the blog title, above, and then on Page 2.) Allez !
Je vous souhaite un bon app' and a very Happy Mother's Day to all mothers.
LBM