October 2nd, 2014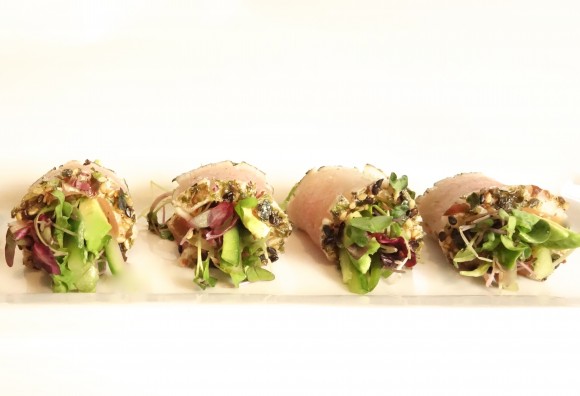 Kona, "Blazeman," and the log-roll
Recipe: seared tuna roll with microgreens
September 17th, 2014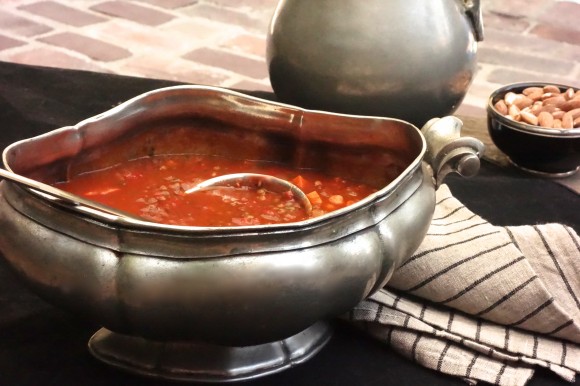 Harira
(hearty beef and lentil soup)
This soup is a tradition in the Maghreb (North Africa). It was Ramadan when we were in Marrakech, a time when this soup is eaten not only to break the fast after the sun has set but also eaten in the morning before the sun rises. My daughters love lentils and this soup was their favorite. The soup is often thickened with flour or eggs as well as rice or vermicelli. I add none of these. Instead, the soup is thickened with the aide of crushed tomatoes (rather than puréed or strained), more beef, and more lentils. I also add fresh herbs (but we all know how I like my fresh herbs). This is a hearty, perfect soup for autumn and winter. It is wonderful because you can also freeze it for those rainy days when you are short on time.
---
August 29th, 2014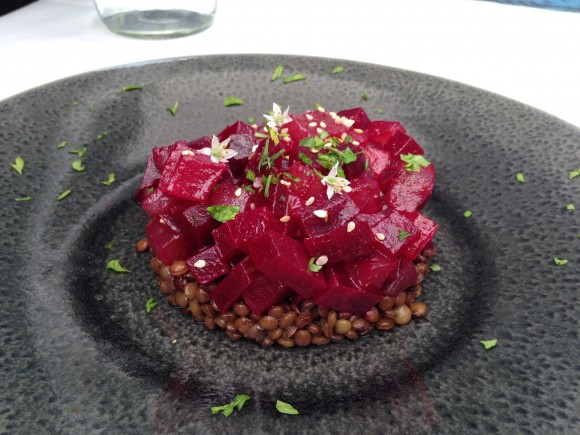 obsessions can be wonderful 
"I don't just like food…I love it"
– Ratatouille 
Sometimes I become obsessed with certain combinations and particular ingredients. When the inspiration comes, I go with it. Sometimes the things you create become favorites that last long beyond the obsession. I think this week's recipe, tuna and roasted beet tartare with lentils, is one of those recipes. Read the rest of this entry »
August 21st, 2014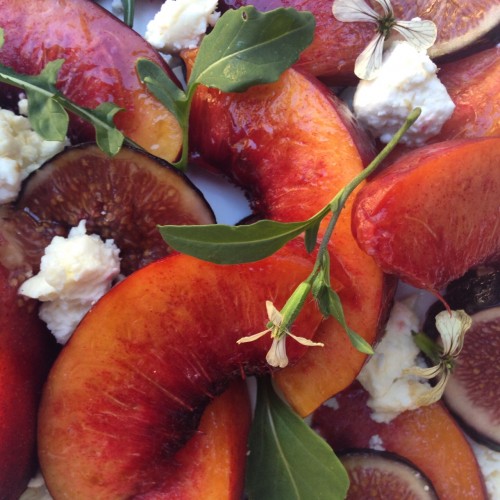 (no) Labor Day Summer Salad
fig and nectarine fruit salad
End of Grandes Vacances. End of summer. Sigh. No more long sunny days and lazy mornings. No more cabana boy bringing you a chilled rosé to sip on at the beach with your friends. Bigger sigh. As if that isn't too much to take in, the return to reality after vacation can be jarring. There is the vacation mail that was held and now spilling over the box ready for you to dive in. The appointments, forms, supplies, and back to school events filling your calendar which despite your color labels (an organizational system that Martha Stewart herself would admire) your calendar does not look organized. Instead, it looks like a toddler has taken crayons to it. Although vacation brings a rejuvenation and a new sense of life, sometimes we are not yet ready to let go of summer. Read the rest of this entry »
July 17th, 2014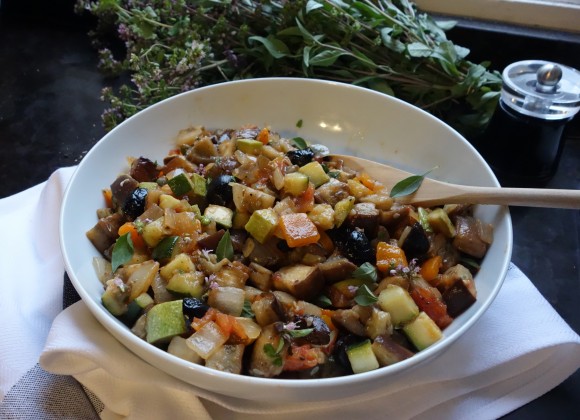 a successful vacation (by Oscar Wilde)
summer caponata
Vacation. Actually, it is more like this VACATION ! 
This year I thought I would try something new: take a vacation and NOT work. You know get out of the kitchen, enjoy the cooking of others (often), step out of my routine, and detach from my computer. So far so good. Oscar Wilde said that "moderation is a fatal thing [and] nothing succeeds like excess." By Mr. Wilde's standard, I have been highly successful in my vacation thus far. Read the rest of this entry »
July 11th, 2014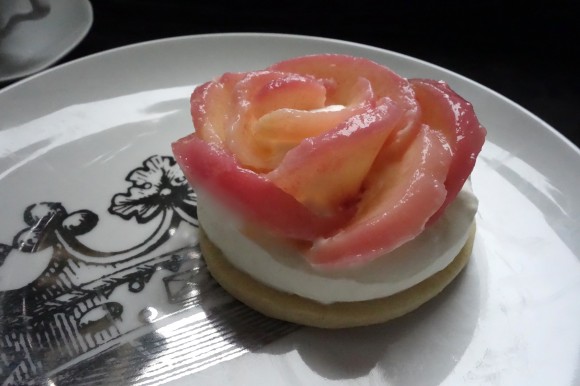 cardamom sablés with
fresh summer peaches and rose cream
You can enjoy this dessert deconstructed as well. For example, the peaches and cream can be placed in a bowl and you can add the sable on the top or on the side. Alternatively, enjoy the sables with a cup of tea (rose tea if you have it). The cream is lightly flavored with rose syrup (I use Monin) if you want a more pronounced rose flavor, add a little more (but not too much).
July 3rd, 2014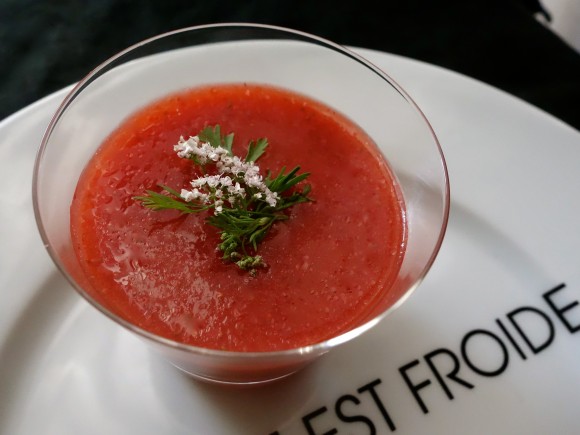 "It's A Life"
Strawberry Gazpacho 
Julia Child said that, "You'll never know everything about anything, especially something you love." I believe that she was correct. 
With that thought in mind I left my comfort zone of classes or cooking privately in people's homes or their offices, to work in a Parisian kitchen. It is not unusual for cooks to do this because seeing the way other people do things is often an inspirational springboard for your creativity and there is always so much to learn. And then there is the fact that it is fun (well, if you like this type of thing…working throughout the day and night and coming hone after midnight smelling of food.. it is not something that is attractive to the majority of people). "It's a life."  Read the rest of this entry »
May 18th, 2014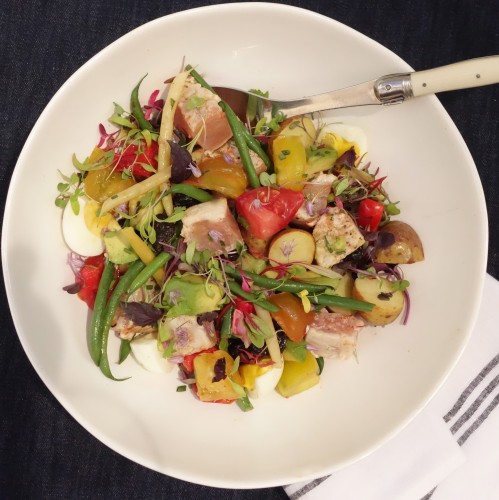 a dream kitchen, a village in Provence, and a favorite salad  
Salade Niçoise (à ma façon)
(salad Niçoise my may)
There was a photograph of a kitchen on Instagram which gathered several "likes" and one person commented, "my dream kitchen." It made me think. What is my "dream" kitchen?" Do I have one? What would be in it?  The topic is hardly unique. Elizabeth David wrote an article about the same thing but I believe the discussion was prompted by magazine competitions, not an Instagram photo. Times are different but the question is still fun.
May 9th, 2014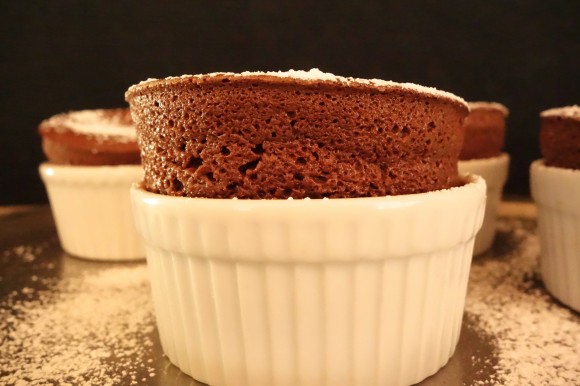 classic chocolate soufflé
Measuring your ingredients by weight (rather than volume) is the most accurate way to bake and produces the best results.
makes  6 soufflés 
equipment:

kitchen scale
6 ramekins, 3" diameter
2 saucepans
double boiler or bain marie
2 nonreactive bowls
measuring cup
wire whisk
spatula
large spoon
rimmed baking sheet
mixer with whisk attachment (or large bowl with balloon whisk)
March 20th, 2014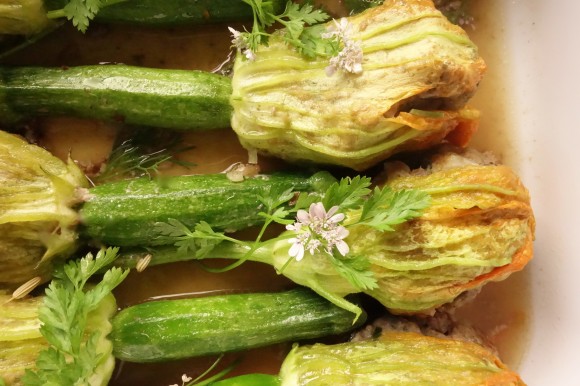 spring has sprung
& 
"GREEN IS THE NEW BLACK"
zucchini blossom farce with veal, spring greens and herbs
I knew the question was coming. Then it came.